Back to selection
Film at Lincoln Center and MoMA Announce Lineup for New Directors/New Films 2023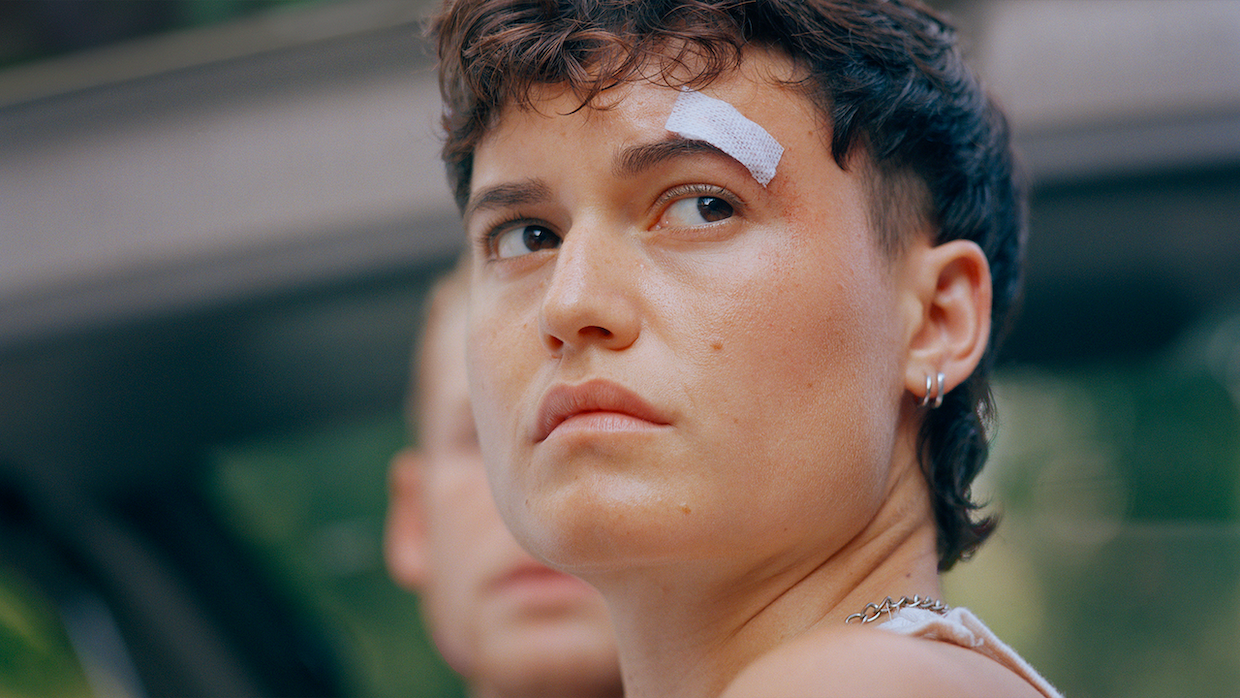 Lío Mehiel in Mutt.
Today, Film at Lincoln Center and MoMA announce the lineup for New Directors/New Films 2023, which will run from March 29-April 9 in New York City. Boasting 27 feature films and 11 shorts, the 52nd edition of the festival will open with Savanah Leaf's A24 film Earth Mama and conclude with Vuk Lungulov-Klotz's Mutt, which recently won the Special Jury Award winner at Sundance.
"We are thrilled to bookend the 2023 ND/NF edition with two remarkable features, directed by up-and-coming artists Savanah Leaf and Vuk Lungulov-Klorz, portraying tormented yet determined characters with sensitivity, authenticity, and a true inspiring artistic vision," said Florence Almozini, FLC director of programming and 2023 New Directors/New Films co-chair in a press release. "We strongly believe that the future of cinema is in the hands of these brilliant directors and cannot wait to share their unique creations with our audience."
Included among this year's ND/NF crop are several films we've covered on the festival circuit over the past year, including Gush from 25 New Faces of Independent Film alum Fox Maxy, Alexandru Belc's Metronom, Dmytro Sukholytkyy-Sobchuk's Pamfir, Graham Foy's The Maiden, Milisuthando Bongela's MILISUTHANDO and Sophia Mocorrea's The Kidnapping of the Bride. Additionally, films from 38 countries are represented in the 2023 lineup.
"This geographically diverse lineup brings together new directors from all over the world presenting works that make bold and creative statements on everything from identity and family to political repression and postcolonial discourse," added La Frances Hui, curator, Department of Film at MoMA and 2023 ND/NF co-chair. "The power of cinema to inspire imagination and explore perspectives is evident in the wide range of styles, ideas, and voices in the selection."
Find the full lineup below. For more information, visit the festival's official website.
Features
Absence dir. Wu Lang
Almost Entirely a Slight Disaster dir. Umut Subaşi
Arnold is a Model Student dir. Sorayos Prapapann
Earth Mama dir. Savanah Leaf
Astrakan dir. David Depesseville
Ashkal: The Tunisian Investigation dir. Youssef Chebbi
Chile '76 dir. Manuela Martelli
Coconut Head Generation dir. Alain Kassanda
Disco Boy dir. Giacomo Abbruzzese
Family Time dir. Tia Kouvo
Gush dir. Fox Maxy
Have You Seen This Woman? dir. Dušan Zorić and Matija Gluščević
Metronom dir. Alexandru Belc
MILISUTHANDO dir. Milisuthando Bongela
Mutt dir. Vuk Lungulov-Klotz
Maputo Nakuzandza dir. Ariadne Zampaulo
Joyland dir. Saim Sadiq
Leila's Brothers dir. Saeed Roustaee
Pamfir dir. Dmytro Sukholytkyy-Sobchuk
Petrol dir. Alena Kodkina
Remembering Every Night dir. Yui Kiyohara
The Face of the Jellyfish dir. Melisa Liebenthal
The Maiden dir. Graham Foy
Shorts
48 Hours dir. Azadeh Moussavi
Aqueronte dir. Manuel Muñoz Rivas
Center, Ring, Mall dir. Mateo Vega
Civic dir. Dwayne LeBlanc
Safe Place dir. Juraj Lerotić
Serafina dir. Noa Epars, Anna Simonetti
The Kidnapping of the Bride dir. Sophia Mocorrea
Human Nature dir. Mónica Lima
Tommy Guns dir. Carlos Conceicao
Jitterbug dir. Ayo Akingbade
Chomp It! dir. Mark Chua and Lam Li Shuen
Escasso dir. Gabriela Gaia Meirelles, Clara Anastácia
Totem, dir Lila Avilés