Back to selection
Hot Docs Podcast Festival Showcase 2023: Podcasts and Op-Docs at The New York Times: Meet the Decision Makers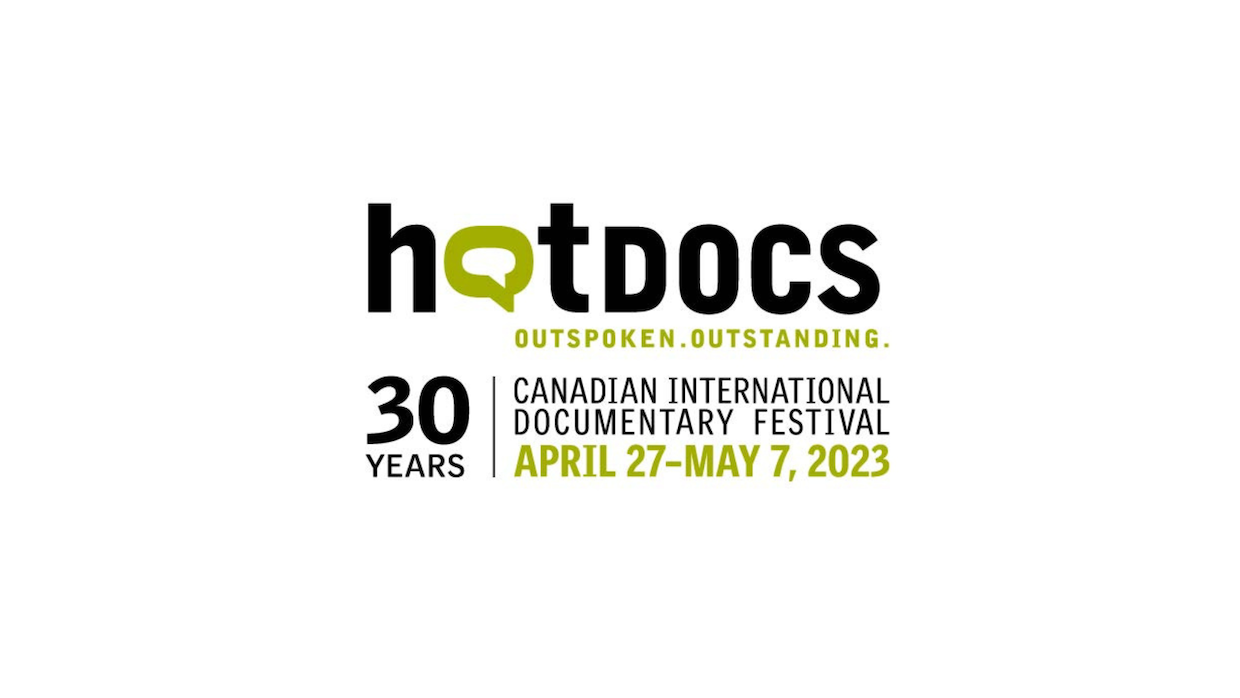 An auspicious start to what turned out to be an insightful, audio-focused sidebar to the main cinematic event, "Podcasts and Op-Docs at The New York Times: Meet the Decision Makers" was the very first panel I caught during this year's Hot Docs Podcast Festival Showcase, which spanned a whole two days across the "largest nonfiction fest in North America's" 30th anniversary edition, April 27-May 7. It featured the Times's Deputy Audience Director for Audio Renan Borelli and Op-Docs Senior Commissioning Editor Christine Kecher, in conversation with Media Girlfriends co-founder (and deft moderator) Hannah Sung. (Just the fact that it managed to keep me awake at the ungodly hour of 9:30AM—or 6:30AM for those of us still stuck on West Coast time—before I'd finished my complimentary morning coffee from the TIFF Bell Lightbox's Luma lounge downstairs is really saying something.)
Borelli began by helpfully deciphering his odd job description for those of us who don't speak corporate (he's responsible for everything from the actual digital production to audience engagement), adding that "not everything is a guaranteed hit even if you have a brand attached." (Yes, even the Gray Lady has to work to stand out.) Kecher then explained that as Senior Commissioning Editor, she licenses 20-30 shorts per year from directors ("video guest essayists" in Op-Docs parlance), each running around 25 minutes or less (though some films can be up to 40). And while Op-Docs is primarily acquisition-based, Kecher is also open to discussing projects in development. This led Sung to ask the next question on my mind, "What makes a story an Op-Doc?" Kecher turned the query around, noting that she's not looking for a "news" tone, and emphasizing that Op-Docs is not the same as their in-house content. She prefers a video to be cinematic, and especially "humanistic and character-driven." In other words, a "festival film."
Borelli then gave a brief rundown of The Run-Up, the Times's political podcast hosted by Astead Herndon, which they brought back for a second season this year. He appreciates the fact that "doing the work of journalism" is front and center in the show, and added that Herndon's "practicing his craft" for the listening audience was what made the podcast unique. Borelli also mentioned that he works on the news side—not opinion—and felt that The Run-Up, by making the actual job of reporting so transparent, was doing a service for the industry at large.
As for what makes Op-Docs so unique, Kecher likes to see stories that "we have no idea about." That said, truth matters most to the Times, and Op-Docs uses the same fact-checking process as the paper itself. (Something filmmakers tend to appreciate, since having access to an in-house team saves quite a bit for the budget.) And those professional researchers are thorough, to say the least. Kecher recalled once even fact-checking the age of death of a donkey. (A tidbit the filmmakers ultimately removed when they couldn't confirm it at 37 years.)
Which brought Sung to finally broach the elephant in the room (or at least in my head): Rukmini Callimachi's controversial Caliphate. What happens when all that fact-checking fails? What safeguards does the New York Times now have in place? Kecher was quick to first point out that the Times didn't take down Caliphate—it now runs with an editor's note—because transparency is king at the organization. But she then acknowledged the never-ending balancing act of journalism: "How important is this story?" vs. "How rigorously can it be fact-checked?" This reply prompted Sung to ask about the nuts and bolts of the process. Kecher explained that both the director's "transparency form" (which filmmakers fill out right at the start) and also the short's script are the main authentication tools they use.
As for Borelli's process, he stressed that "going viral is not a thing" and that there is "no secret sauce." For him, procedure and structure are always in place, from checking sources to relying on a physical script on paper for every episode he produces. He added that any mistakes made are usually caught fairly swiftly, as he and his team read every response in the comment section. So what steps does he take to break through and garner engagement when podcasts are so ubiquitous these days? Borelli's honest answer: "We don't know." It's all "leaps of faith right now" in such a fractured landscape.
That said, "Twitter has never been great at sending people anywhere," Borelli stated definitively, seeming to respond to the Musk takeover, and, with a shrug, social media sites in general. He added that he'd never relied on Twitter in the first place, and also that Facebook doesn't really "do news" anymore. Indeed, this skeptical journalist doesn't trust Big Tech data much at all, often wondering if they just "make the numbers up." Instead he views the back-to-basics emailing of newsletters, and relying on homepage hits, as working just as well for engagement. His advice to podcasters everywhere right now? "Try everything."
This advice includes, perhaps counterintuitively, video podcasts (which YouTube has picked up on and is now cashing in on). Bridging video with audio may actually be the next itineration of audio storytelling. Borelli then pointed out that YouTube is the second biggest search engine on the internet, while also warning: "don't let the metrics dictate the content." Discussing the slow rollout vs. "the binge," he explained that binge-dropping actually saves money (as you'll have to do a separate launch for every single episode of a slow-roll). Nonetheless, he also cautioned that binge-drop numbers will look very different from the numbers for an episode-by-episode rollout. (Then again, who's counting correctly?)
As for pitches, Kecher surprised me by saying that she acquires films through the Times's open submission portal, and that they try to watch everything that comes in. And of course, she and her (surprisingly small three-person) team show up at the big festivals. While Op-Docs is acquisition-focused and has a rumored four-figure-per-film budget (though Kecher was adamant about not discussing money onstage), they are likewise willing to help filmmakers find soft money in the form of grants and the like. (And they'll even take old films!) In addition, Op-Docs will also honor territorial exclusivity and even hold releases for festival premieres. Be that as it may, though filmmakers own their film, in-perpetuity licensing is a must since Times policy is to never take content down. (See Caliphate.) Borelli then added in closing that "the barriers to entry are low for audio" right now, ending the hour-long chat on an optimistically high note. Which left me thinking back to the video revolution of the '80s and '90s; and that everything old is new again.