Back to selection
SAG-AFTRA Votes to Strike, Shutting Down Film and Television Production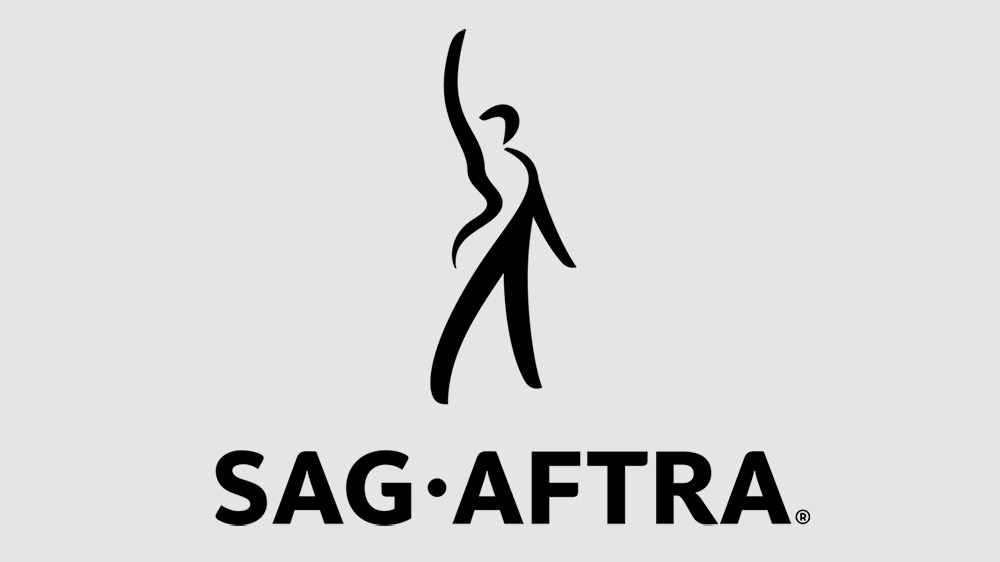 SAG-AFTRA is joining WGA on the Hollywood picket lines. Following the collapse Wednesday of its negotiations with the Alliance of Motion Picture and Television Producers (AMPTP), the union voted to strike, effective tonight at 12:01 AM. It's the union's first motion picture and television strike since 1980 and the first time since 1960 that both the actors's and writers' unions have concurrently struck.
"We had no choice," said SAG-AFTRA President Fran Drescher at a live-streamed news conference this afternoon. "We are the victims here. We are being victimized by a very greedy entity." She continued, "I cannot believe it, quite frankly, how far apart we [and the AMPTP] are on so many things. It is disgusting. Shame on them. They stand on the wrong side of history."
Among the issues at stake are higher wages, writers' room staffing, performance-based streaming residuals and artificial intelligence (AI). The latter topic has grown in importance over recent months — it prominently figured in the halted WGA negotiations as well — as sites and platforms such as ChatGPT and RunwayML have made it easier to imagine how these technologies could disrupt the creative labor market.
Said National Executive Director and Chief Negotiator Duncan Crabtree-Ireland at the press conference, "This 'groundbreaking' AI proposal that they gave us yesterday [was] that our background performers should be able to be scanned and get paid for one day's pay and their companies should own that scan their image, their likeness to be able to use it for the rest of eternity in any project they want with no consent and no compensation."
Added Drescher, "This is a moment of history and is a moment of truth. If we don't stand tall right now, we are all going to be in trouble. We are all going to be in jeopardy of being replaced by machines and big business who cares more about Wall Street than you and your family."
Drescher said at the press conference that she expects the strike to probably last "a while," echoing anonymous quotes in an incendiary Deadline report that enraged union members in the final hours of negotiations. (A studio executive was quoted saying, "The endgame is to allow things to drag on until union members start losing their apartments and losing their houses.")
In addition to acting services, the strike vote prohibits SAG-AFTRA members from engaging in publicity services for work covered under the TV/theatrical contracts, including interviews, festivals, awards shows, podcasts and social media. Also prohibited are "Negotiating and/or entering into and/or consenting to agreement to perform covered services in the future," meaning productions will not be able to make offers to actors during the strike." The document continues, "Members must instruct their agent and/or other representatives to discontinue conducting negotiations on their behalf with the studios, streamers and networks for covered services."
A list of prohibited activities for SAG-AFTRA can be found at the official Strike Notice and Order.
More positively for independents seeking to work with SAG-AFTRA members, the document also says, "Members may be able to work on projects produced by non-AMPTP-related production companies under these agreements if such projects qualify for an Interim Agreement." Productions eligible for such agreements will be ones that have no financial connection to an AMPTP signatory and will require, it is expected, committing to honoring the terms of the final negotiated agreement between SAG-AFTRA and AMPTP. Productions that have qualified for such Interim Agreements will be listed on a new SAG-AFTRA strike website (currently password protected).
The AMPTP responded to SAG-AFTRA with a statement:
AMPTP member companies entered the negotiations with SAG-AFTRA with the goal of forging a new, mutually beneficial contract. The AMPTP presented a deal that offered historic pay and residual increases, substantially higher caps on pension and health contributions, audition protections, shortened series option periods, and a groundbreaking AI proposal that protects actors' digital likenesses for SAG-AFTRA members. A strike is certainly not the outcome we hoped for as studios cannot operate without the performers that bring our TV shows and films to life. The Union has regrettably chosen a path that will lead to financial hardship for countless thousands of people who depend on the industry.
Further details about the terms offered by AMPTP can be found at Deadline.
In addition to shutting down the majority of American film production, and much shooting abroad, the strike has the potential of, as noted earlier, impacting festivals and awards season. Already organizers at Telluride, Venice, Toronto and New York are contemplating events without actors on the red carpet. ("Fall festivals are fucked," said one studio executive quoted at Variety.)