Back to selection
A League of His Own: Sam Pollard on The League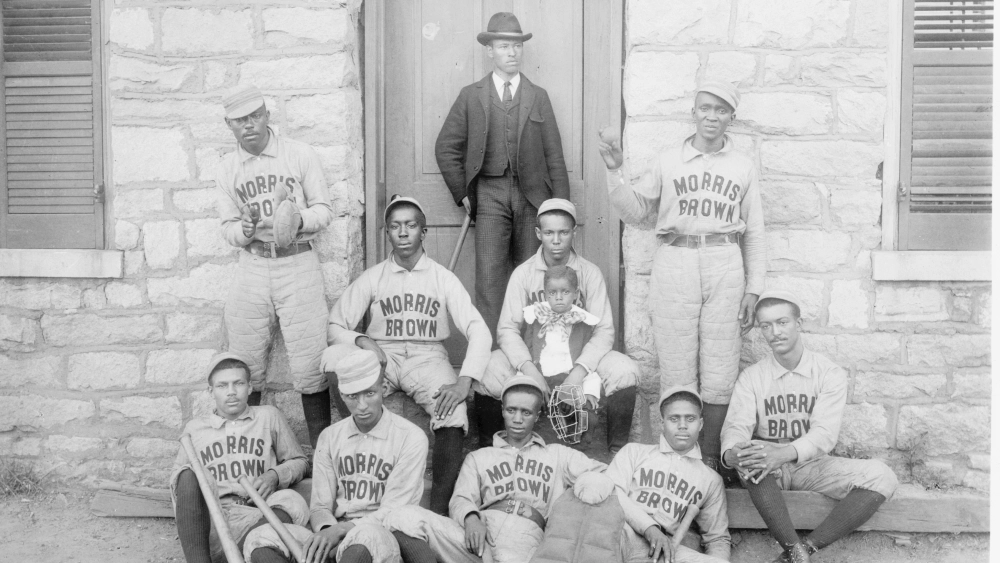 The League
Admittedly, as a white, baseball-phobic critic (I've never seen A League of Their Own or anything starring Kevin Costner and a bat), I'm not exactly the target demographic for The League, which takes a deep dive into America's pastime through the parallel sports universe of the Negro League. Nevertheless, the doc was a must-catch, no pun intended, for me during Tribeca since I also happen to have a baseball-obsessed (Bronx-born/Brooklyn Dodgers-raised) father and (Mets-maniacal) sister who visited the Negro Leagues Baseball Museum several years back, and still speak of that trip as some sort of exotic holy pilgrimage. (For the record, the NLBM is in Kansas City.) In other words, I figured that watching would at least shed some light on a baffling family fixation.
And surprisingly enough, it actually did. Or maybe not so surprisingly as The League is the latest from Oscar-nominated (and Peabody and Emmy Award-winning) director Sam Pollard and has the Summer of Soul team (including EP Questlove) onboard. Which means the engaging film not only showcases a treasure trove of newly discovered interviews and archival imagery, introducing us to a slew of cinematic characters both on and off the field, but also offers a vital US history lesson – from the empowerment of African American entrepreneurship to the thorny downside of integration; the final strike for a once-vibrant Negro League.
"It was about 10 years ago that Byron Motley, whose dad had been a Negro League umpire, reached out to me about directing a documentary about his dad and his adventures in the Negro Leagues in the late 1940s and 1950s. We tried to raise money over that period of time, and finally connected with Radical Media. That brought in Questlove as an Executive Producer, so then we were able to find funding," Pollard revealed when Filmmaker reached out to ask about the origin of this rather counterintuitive followup to 2020's MLK/FBI soon after the doc's VOD streaming release July 14th.
"Then about three years ago we were able to bring in an archival producer, Helen Russell, who was very instrumental in finding all kinds of wonderful archives, both footage and stills," the veteran director-editor-producer-screenwriter went on to explain. "We then started to reach out to Negro League historians, who helped us tell the story. Also, Byron had shot some very important interviews with former Negro League players – which became essential in helping us shape the arc of the film."
Pollard continued, "We had a great number of interesting interviews from which to choose from – people like Hank Aaron, Monte Irvin and Satchel Paige." Not to mention Effa Manley, whose story Penny Marshall at one point tried to bring to the silver screen. Indeed, Pollard agreed that the sports exec was a legend in her own right. "I was impressed with her tenacity, and also dedication to her team the Newark Eagles, which won the 1946 Negro League World Series," he enthused. "I think it would be great to make a fiction film about Effa Manley, Rube Foster or Josh Gibson," he added. Luckily for us baseball phobes and fans alike, there are still fields of dreams for the multi-award-winning multihyphenate to pursue.