Back to selection
NYC's Paris Theater To Reopen in September With Dolby Atmos System and 70mm Screenings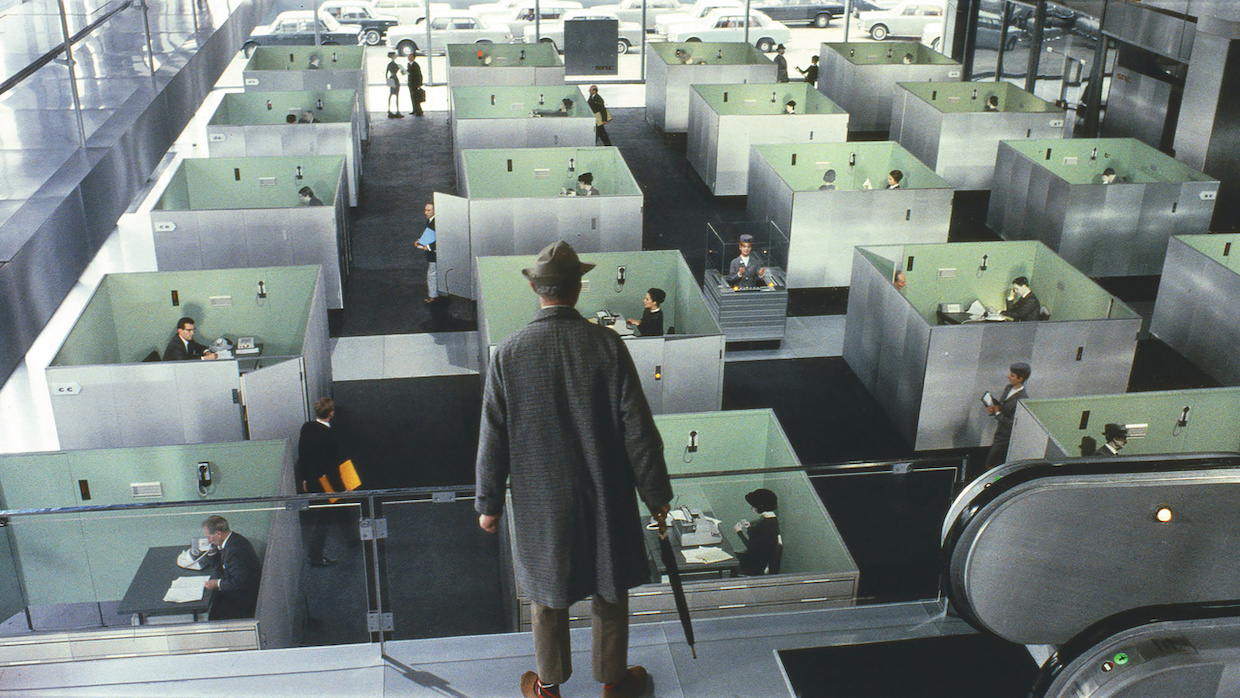 Playtime
After a brief closure this summer, New York City's Paris Theater reopens in September with a newly-installed Dolby Atmos sound system (making the 500-seat Paris Theater the largest Dolby cinema in Manhattan) and, for the first time in 15 years, a series of 70mm screenings.
Highlights include the first U.S. 70mm screening of Jacques Tati's Playtime in 10 years; the first NYC 70mm screening of Ron Fricke's Baraka in 10 years; the U.S. premiere of Apichatpong Weerasethakul's Memoria in Dolby Atmos; a screening of William Friedkin's excellent Sorcerer as a tribute to the recently deceased director; and the first NYC screening in a decade of Sam Jones's doc I Am Trying To Break Your Heart: A Film About Wilco.
Find the full lineup for Paris's Big & Loud comeback series, screening from September 1-9, below. For more information about tickets (some of which are selling fast!), check out the theater's official website.
Canonical classics & the modern masters
70mm screenings:
2001: A Space Odyssey
Baraka
Lawrence of Arabia
Once Upon a Time in Hollywood
Playtime
Roma (70mm)
Top Gun
The Shape of Sound
Extraordinary spatial audio from enhanced Atmos mixes (DCP):
Apocalypse Now: Final Cut
Blade Runner: Final Cut
Da 5 Bloods
Mad Max: Fury Road
The Matrix
Memoria
A Quiet Place
Roma (Atmos DCP)
Scott Pilgrim vs. the World
Tick, Tick… Boom!
Super-Sonic
Some of our favorite music-centric cinematic experiences (DCP):
Homecoming: A Film by Beyoncé
I Am Trying To Break Your Heart: A Film About Wilco
Miss Americana 
Audio-obsessives
Directors and characters driven by sound (DCP except as noted):
Blow Out
La Ciénaga
The Conversation (35mm)
Sorcerer