Back to selection
SXFANTASTIC'S TIM LEAGUE ON 2011'S MIDNIGHT EDITION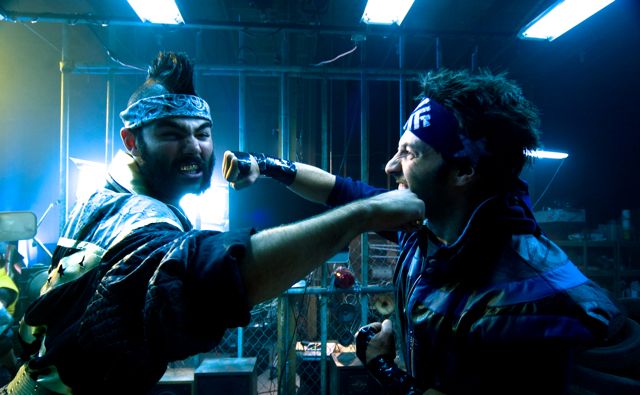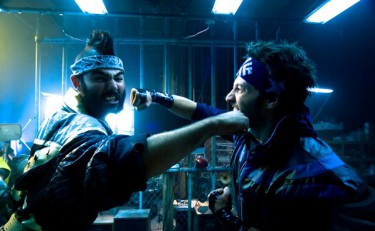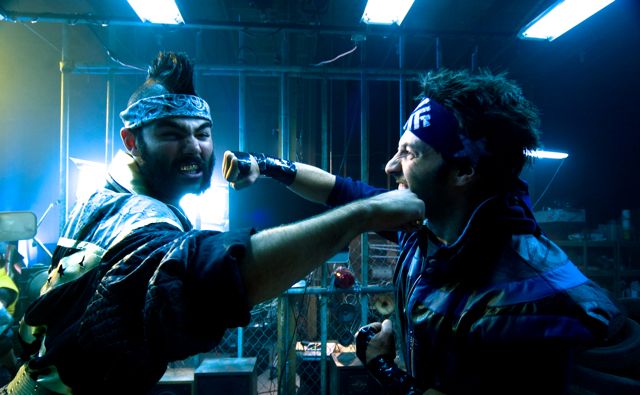 Despite their protestations to the contrary, festival programmers are often a competitive bunch, jostling for not only premieres but status. That's why SXFantastic, now in its third year, is such a welcome event. A collaboration between SXSW and Fantastic Fest, which unspools its own main event in September, SXFantastic brings Fantastic's genre smarts and midnight-movie acumen to the South By sprawl. The result is a focused section that has been producing its own fan favorites, critical hits and even industry acquisitions. Last year's successes included Gareth Edwards' Monsters and the unlikely pick-up A Serbian Film (which just landed the SITGES festival in court over child pornography charges).
Comments Fantastic Fest co-founder Tim League, "Monsters — and what happened to Edwards after the festival — were our biggest surprises last year. It got picked up immediately, he's got an agent, and now he's helming the super-big-budget Godzilla reboot. And before SXSW he was pretty much an unknown SFX guy. I'm really happy for what happened to him."
Of the origins of SXFantastic, League says, "I've always been a huge fan of SXSW. The opening day at the Alamo Draft House was for SXSW back in 1997, so we have had a relationship for a long time. When the Fantastic brand started to rise and we became known for our midnight program, [SXSW's] Janet [Pierson] and I had a casual conversation about an alliance, and so far I've loved it. Off season, it allows me to keep looking under rocks and stay in touch with filmmakers, and I enjoy the process of programming just five movies instead of 70."
So what about SXFantastic's 2011 line-up? League calls Brandon and Jason Trost's The FP (pictured above) "lovably unique," saying, "I love its visual anarchy. The FP is set in some sort of strange alternate reality world where civic decisions are solved by a dance video game, Beat Beat Revolution. It's played earnestly, but everyone speaks in a mid-'80s hip-hop-inspired dialect. And the film is a family affair. Brandon was the d.p. on Crank 2, which I love. His sister who was on Project Runway did the costumes, and their dad is executive producer. It's a world premiere, and I don't know if people will know what hit them." There will be a "dance dance revolution" party at the Highball after the first screening of the film, and League guarantees "it will be very silly."
"Cold Sweat is the first film we've programmed from Argentina," League continues. "But we've seen a lot — there's a real interesting horror scene developing there. This one is about a real organization called AAA that was found out after the fact to be an assassination squad state-sponsored by the Peron administration. The idea [in the film] is that once it was disbanded [its members] stole a bunch of explosives and did the job of ridding the country of undesirables by abducting them and covering them with nitro. The interesting thing in this film is that the villains are geriatric. One is in a walker, and there are chase sequences with the elderly, which is a novel concept."
"Little Deaths is an anthology film from three filmmakers — Simon Rumley, Andrew Parkinson and Sean Hogan — who are all Fantastic Fest vets," League says. "The thread tying the [three segments] together is that they all deal with some level of sexual deviancy. And they get progressively stranger as the film goes on. Anthology films are sometimes problematic. One film is good, one's okay, and one's crap. But here everyone did a good job."
"Jez Jersey ("George the Hedgehog") is a Polish film based on a well-known graphic novel there," says League. "It's the first adaptation of the comic, and it's surreal and loaded with all the midnight-movie vices. George is seemingly the only hedgehog in the human world, and he dates a girl, rides a skateboard and battles with skinhead neo-Nazis. And there are mad scientists trying to clone him on their path to world domination. It's got a classic midnight-movie sensibility infused with Polish-ness."
Of the last film, Kill List, Leagues is less loquacious. "It's the second feature by Ben Wheatley, who won the Next Wave award at Fantastic Fest two years ago. This is a really strong film, and we're keeping it a little under wraps. There are no screeners. I expect a good deal of buyer activity."
See you at midnight.