Back to selection
DON ARGOTT AND DEMIAN FENTON'S "LAST DAYS HERE"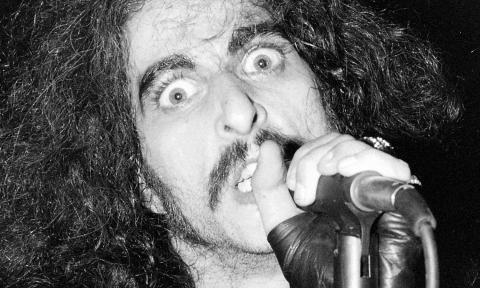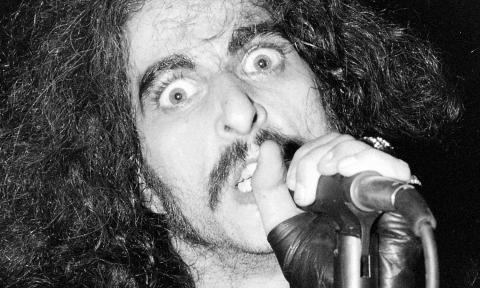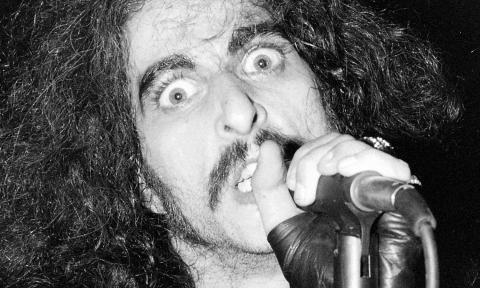 Screening Times: Monday March 14th, 4:30pm (Vimeo Theater), Tuesday march 15th, 2:00pm (Alamo Lamar C), Friday March 18th, 4:30pm (Vimeo Theater)
After their acclaimed investigation of the fate of Alfred C. Barnes' multi-billion dollar art collection in The Art of the Steal, Philadelphia-based doc duo Don Argott and Demian Fenton return with Last Days Here, a profile of Bobby Liebling, lead singer of the cult metal band Pentagram, who has lived a hermetic life in his parents basement for decades.
Filmmaker: When did you first hear of Bobby Liebling and when did you know you had to make a movie about him?
Fenton: I had heard an old cassette tape of some of the lost '70s Pentagram recordings. Those recordings were floating around North Carolina and my friends from a band in Greensboro brought them through when they were on tour. Years later, when the "First Daze Here" compilation was released, I really fell in love with the early Pentagram material. I had always heard the crazy rumors about Bobby that floated around the metal scene. He supposedly lived in his parent's basement, had shot so much dope that his arms were going to be amputated, and at one point basically died on stage only to be revived backstage.
All of that being said, the first few times we shot tape of Bobby we weren't convinced he would make a good subject for a feature doc. With each of our projects we'll shoot a bit and start to weigh the good and bad. Positively, we knew Bobby had an interesting back story. He seemed comfortable and uninhibited on camera… But Bobby was in such bad shape when Pellet introduced us to him that we didn't think his story would go anywhere. It really seemed like he was going to smoke himself to death in his parent's basement, something we weren't interested in documenting. Once Bobby started making an attempt to reclaim his life, we then realized that we were in for a ride. That's when we were convinced.
Filmmaker: What were your biggest challenges when constructing the film in post-production?
Fenton: There are the inherent challenges when editing a doc that was done with no budget over a long period of time. Hundreds of hours of footage. No money. No time. Specific to this film, the changes in Bobby's life happen rapidly and randomly. Things can transform from mundane to out of control in hours. When structuring this film, these shifts sometimes seemed to come from out of nowhere — mainly because that is Bobby's reality. Many times we had to finesse the rapid shifts in Bobby's life so the viewer wouldn't be left confused. Over the three years we were shooting, we saw the many different faces of Bobby Liebling. The delusional crack-smoking hustler, the arrogant '70s rock star, and the really cool loveable uncle. When boiling the footage down to 90 minutes, we really wanted to exemplify a balance of those personalities. That balance is sometimes tough to maintain.
Filmmaker: Where were you and how did you react when you were told you'd been accepted to SXSW?
Argott: We were actually out to dinner with friends of ours when Janet called. It was a huge weight to know that the film finally had a home and we all felt that SXSW was the perfect place to premiere the film. We had been in 2005 with Rock School and it was one of the highlights of that experience, so we're super excited to be heading back there.
Filmmaker: Are you planning to do any DIY promotion or distribution with the film?
Fenton: I think the metal scene will really dig this film, so there is already a built-in audience. Most importantly we want to get the film to more than people who are interested in music. We worked really hard to make this a character piece rather than a "rock doc" that simply celebrates Bobby's music. Bobby's journey is amazing on many levels, and his story is full of universal themes that most people can relate to.
Argott: Our goal is to secure distribution, ideally at SXSW. I love making movies but I prefer to leave the distribution to the professionals. Plus, doing your own distro is really a full time job.