Back to selection
TRIBECA '11 CLOSING WITH EDWARD BURNS' "NEWLYWEDS"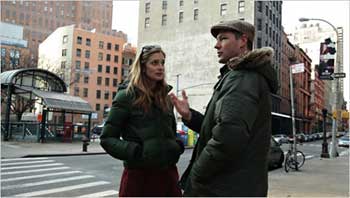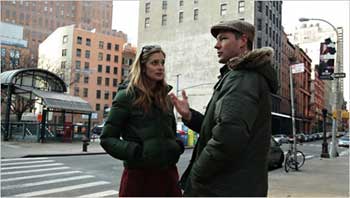 Edward Burns' latest film, Newlyweds, which he also wrote, produced and stars in, will be the closing night film for the 10th Tribeca Film Festival, according to a press release that was sent out today.
From the release:
The film, shot almost exclusively in New York City's TriBeCa neighborhood, is a chronicle of modern marriage, pointing out an essential truth: When you get married, you're not just getting a husband or wife—you're getting the family, the friends, and even the exes. With crackling humor and sharp insights into contemporary relationships, Burns tracks a newly wedded couple whose honeymoon period is upended by the arrival of the husband's wild-child baby sister and the crumbling marriage of the wife's meddlesome sister.
The cast also includes Caitlin Fitzgerald, Max Baker, Marsha Dietlein Bennett and Kerry Bishé.
Many of you may recall us posting a story on Burns Tweeting about his no-budget nature of the film, which he stated was on a shooting budget of $9,000, worked with a three-person crew and shot it on the Canon 5D (which he owns). He also had the actors wear their own clothes and do their own hair and make up, worked without lights (except an occasional china ball) or a sound mixer (the actors wore lavs).
Earlier this month Tribeca announced that Cameron Crowe's documentary on the career of Elton John and his collaborative album with Leon Russell, The Union, will open the fest with an outdoor screening in Lower Manhattan. Read this year's Competition and Spotlight, Cinemania, Tribeca/ESPN and Special Screenings line ups.
The festival takes place April 20-May 1.