Back to selection
Five Questions with Carny Director Alison Murray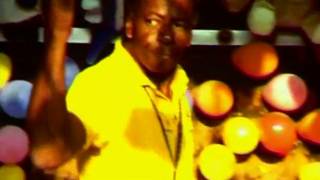 Throughout her career, Alison Murray has excelled in the filmic exploration of subculture. Her films, both docs and a narrative feature, burrow deep inside groups situated outside of mainstream culture and capture not only their social dynamics but also the very human stories contained within them. Her first doc, Train on the Brain, looked at the teenage culture of "train jumpers." Her feature Mouth to Mouth starred Ellen Page in a story of a teenager who runs away and joins a European youth cult. And now her latest, Carny, which premieres this week at Hot Docs, finds Murray on the road with traveling carnival workers, capturing the love and friendships but also the pain and loneliness felt by those whose job it is to provide a momentary escape for the rest of us on a Saturday night. I emailed Murray with five questions about her new project, and I've posted the trailer below. (Visit her site for more info as well as a higher-res version of the trailer.)
Filmmaker: All of your films so far have delved into specific subcultures. What's different and what's similar about traveling carny workers from the other groups you have depicted in your films?
Murray: It's true that in both my fictional films and docs I find myself in subcultures! In contrast to the trainhopping dropouts in TRAIN ON THE BRAIN and th cult activists in MOUTH TO MOUTH, the carnys in CARNY aren't consciously taking a stand against mainstream culture, though their lifestyle, like the train punks and communal living activists, creates an alternative society and "family" outside normal society.
Filmmaker: What challenges did you face gaining access and then gaining the trust of your subjects?
Murray: The carnys are typically a closed and wary bunch. My collaborator, Virginia Lee Hunter, has spent ten years photographing carnys, so she was the "in" — she peaks the lingo (a whole special carny vocabulary) and knew the proper etiquette to follow in talking to the show owners, the ride jocks, and the rest. Gaining trust was a matter of putting in the hours — over a year and a half hanging around the cotton candy machines and the balloon joints.
Filmmaker: What were the most surprising storylines that emerged during your filming?
Murray: A threesome relationship between a guy and two girls living in a 4 foot by 8 foot bunkhouse was a unique one. Eventually someone had to go… it was heartbreaking actually. Otherwise, characters who had spent half a lifetime in prison, fathers of fourteen kids scattered up and down the fairground route, and the brother of famous siamese twins trying to forge an identity for himself as Bozo the Clown all had fascinating stories.
Filmmaker: Which character would you be most interested in revisiting in ten years, and why?
Murray: Our most articulate champion of the carny lifestyle was a twentysomething lesbian making cotton candy. She was the oddball amongst the oddballs, and although committed to being a carny for life, I'd like to see if she doesn't end up running her own successful business somewhere. She was a real perfectionist.
Filmmaker: What kind of shape do you think these traveling carnivals will be in in ten years? Is it a dying way of life, or will there always be an audience?
Murray: There's an awful joke — "What do you get with a room full of carnys? A full set of teeth." — but its true, the lifestyle takes its toll, and I reckon carnys have a shorter lifespan than everyone else. As for the institution of the travelling fair — they seemed to be doing a booming business in smalltown America, so I don't see it all coming to an end, but it's definitely going more corporate, and that brings big changes. Ironically, show owners born into traditional carny families seem the most sensitive about wanting to erase the typical carny image — the tattoos, the rough living tramps…