Back to selection
Tinker, Tailor, Soldier, Spy — A Hammer to Nail Review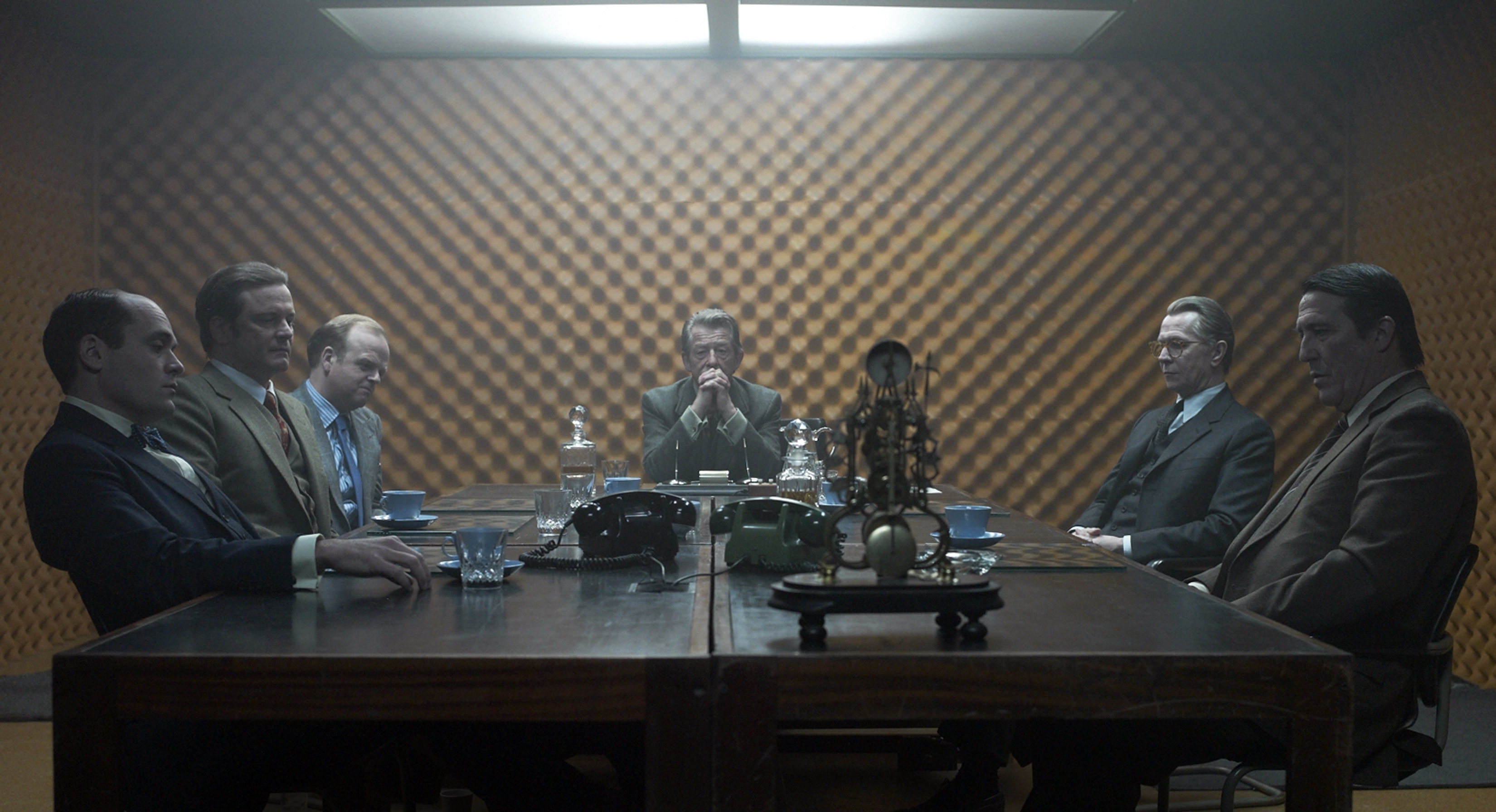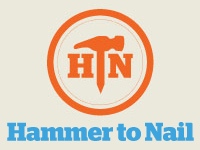 (Tomas Alfredson's Tinker, Tailor, Soldier, Spy premiered at the Venice Film Festival. It is being released theatrically by Focus Features on 12.09.11.)
Tinker, Tailor, Soldier, Spy plays out like a long game of chess whose pieces are constantly being moved across the board without ever reaching checkmate. Each of the many players thinks himself a king, but one by one they're shown to be little more than glorified pawns. The narrative they collectively form is at once dense but fluttering, broken into tiny fragments whose value as clues and signifiers is constantly being called into question and, once thoroughly vetted, reassembled into something resembling a coherent whole. This is the work of the viewer as much as it is of George Smiley, the outed member of '70s-era British Intelligence ("the Circus," as it's called in-house) with whom we partake in the intrigue. What with its code names, double agents, and international romance, Tomas Alfredson's adaptation of John Le Carré's revered novel has all the telltale trappings of a typical spy yarn, but it so deftly alters these conventions that there's seldom a moment at which we've any real idea of what might happen next. Like the characters themselves, neither Alfredson nor the film as a whole are given to revealing their next move; the constant guesswork that accompanies this slow unraveling is by turns thrilling and puzzling. The specter of communism haunts and informs these agents' every action as they scramble about to discover which of them has jumped ship and joined the Russians, but it's an afterthought compared to the shared realization that the prospect isn't without its merits.
If, as one character suggests late in the film, the already-blurry line between East and West is now eroded to the point of negligibility, then no one is above suspicion. What they once thought of as a hierarchical binarism has been reduced to a simple (and, more often than not, petty) task of choosing sides. Loyalty is a nonentity, moral reckoning a distraction. The value of any given relationship can be reduced to how much or how little it advances whatever scheme each participant is currently embroiled in; that each thinks he's about to overtake the other would appear ironic if the viewer had any idea of who to believe. Tinker, Tailor, Soldier, Spy is an environment of constant uncertainty, but to call the feeling it induces paranoia would be reductive, even gimmicky. There's a guardedness to each and every character (whether a code-named suspect or not) that extends to the viewer more and more with the slow passage of time and gradual accumulation of clues. We don't know these men especially well, nor do we much care for them, but they're so fascinating as objects of study that our lack of knowledge is at times ideal. Few if any of them have as much control over the tangled goings-on as they think, granting a certain freewheeling quality to their actions that's very much at odds with the precision and control they're used to. Things change—rather quickly, sometimes—and not everybody adapts.
There's a scene early on which speaks to this quite clearly. Three men, agents all, are driving down a country road when they notice a fly has made its way into their vehicle. The driver and front-seat passenger swat it away, in both instances removing it from their immediate vicinity without actually eliminating it as a problem. Smiley, silent in the backseat, opens the window and lets it fly out of its own volition. He does so without the slightest hint of the annoyance which colored the other men's actions. Not all agents are created equal, clearly, but there's an ease with which this man puts the pieces of any given situation together that almost seems blasé in its effortlessness. That it doesn't perhaps has as even more to do with Gary Oldman, whose performance is at once restrained and quietly compelling, than with the source material, script, and direction. Oldman has always been eminently watchable, but his embodiment of George Smiley is compelling in a way that feels entirely new. He never raises his voice, never loses his cool, and is perhaps the only one of these men who is every bit as in control of his own actions—and, more importantly, cognizant of how they'll affect others'—as he presents himself to be. An atypical player in a game that's slowly growing bland and undifferentiated even as its stakes are raised ever higher, he's strangely comfortable with the knowledge that nothing can be taken at face value.
The revelation of just who the mole at the center of the story is comes off as a mite anticlimactic, perhaps intentionally so. The result of the constant sleuthing on the part of both character and audience is set up from the very beginning as yet another source of disillusionment rather than excitement; to expect, hope for, or deliver anything else would be inconsistent with each of the carefully-constructed preceding scenes. This is a cumulative, slow-building affair favoring depth over breadth, and its tonal consistency is a marvel in its own right. Much of what occurs surprises us in the moment, but seconds later it feels as though it couldn't have happened in any other way. Tinker, Tailor, Soldier, Spy inhabits a moral grey zone, but its dimly-lit, yellow- and orange-tinted color palette suggests an almost gastric sense of growing disgust. In a film so insistently cerebral, such a bodily element as this is not to be overlooked.
Filmmaker has partnered with our friends at Hammer to Nail for a weekly "Pick of the Week" post that will be exclusive to our newsletter and blog for a long weekend, at which point it will go live over at Hammer to Nail as well. In the meantime, be sure to visit www.hammertonail.com for more reviews and lots of other great editorial.