Back to selection
The Blue Velvet Project, #68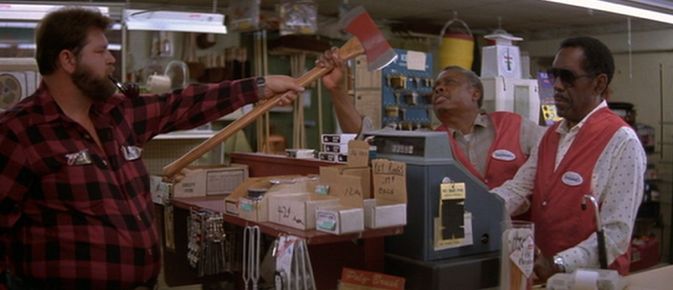 Second #3196, 53:16
At the hardware store (in a scene that doesn't appear in an earlier draft of the script) a moment of frontier humor staged so fundamentally close to truth as to approach the surreal. A customer (as if a future character from Twin Peaks who has slipped back in time four years) holds an axe up to Double Ed, who reads the number to the blind Double Ed: "New axe, 48721." It's a welcome bit of humor in light of the previous scenes in Dorothy's apartment, right down to the awkward stance of the axe man (pipe in mouth), as if he's in the midst of some cryptic roman salute. Or . . . Paul Bunyan. An association of images:
Lumberjack with pipe, undated:

From Tall Tales of America, 1958: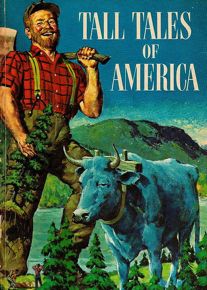 Paul (2006 sculpture) at Governor's State University: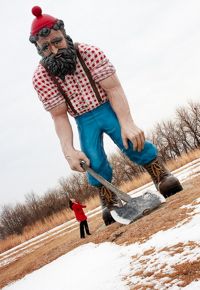 Big (not Double) Ed, Twin Peaks, 1990: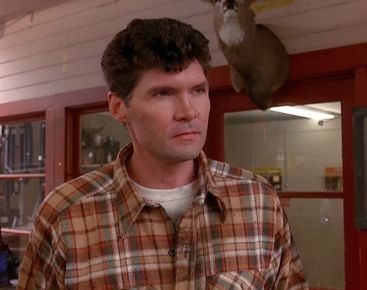 Over the period of one full year — three days per week — The Blue Velvet Project will seize a frame every 47 seconds of David Lynch's classic to explore. These posts will run until second 7,200 in August 2012. For a complete archive of the project, click here. And here is the introduction to the project.