Back to selection
Five Questions with For Ellen Director So Yong Kim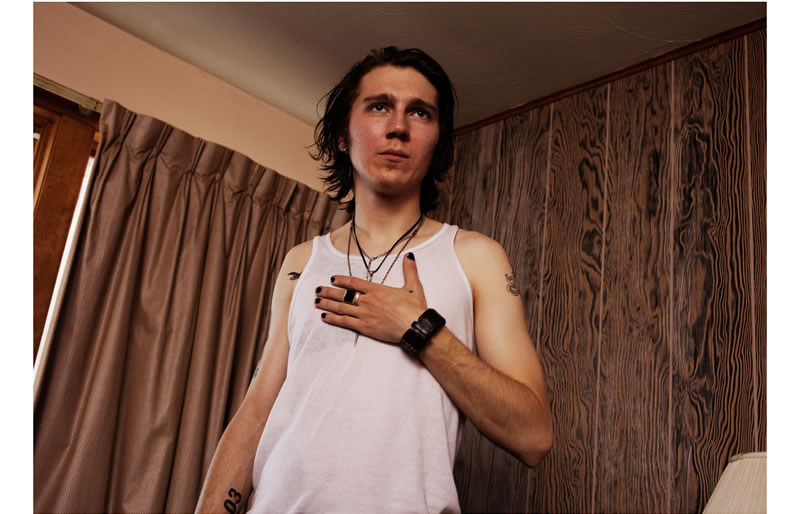 After winning over half a dozen festival prizes for her first two feature films, So Yong Kim has spent the last few years producing for her husband, Bradley Rust Gray (The Exploding Girl), and developing and writing her newest movie, For Ellen. Similar to her previous films, For Ellen's narrative derives from Kim's own experiences growing up. Brought together through the character of a young man traveling to see his daughter for the first time, Kim's personal style of filmmaking not only forces the audience to question their own decisions, but has also allowed the filmmaker a cathartic way to view her own life. For Ellen premieres today at the Sundance Film Festival in the U.S. Dramatic Competition category.
Filmmaker: When did you begin writing For Ellen? Was it a long process?
Kim: After my second film Treeless Mountain was finished, I had a vague idea of a story about a male character I wanted to develop, but I didn't know exactly what that story would be.  I wanted to step away from autobiographical storytelling, but still make a personal film.  I collected notes for about a year and spent another year organizing my notes into a script.
Filmmaker: Since the film was inspired by your own experience meeting your father for the first time, what was writing and making this movie like for you emotionally?
Kim: Although the main character is a young white rocker, and his appearance is completely unlike my own, I feel this film is my most personal. I started to write the story based on a personal memory and wrote it during a particularly difficult time in my life when I was going through a crisis.  I felt insecure about being a mom, a partner, and a filmmaker and was filled with anxiety.  While writing and making this film, I was able to fully investigate how this character, a struggling young artist, copes with challenges.  Making this film gave me an emotional outlet and a platform to dig into my own insecurities. I am grateful for that.
Filmmaker: You spoke about the landscape of a film being extremely important to a character's development and psyche. Where does For Ellen take place and how did the environment influence Paul Dano's performance as Joby, the protagonist?
Kim: For Ellen takes place in a small town called Massena, in New York near the Canadian border. Originally, the story was set in a small farming town in the mid-west and Joby drives in from Chicago.  However, my producer, Jen Gatien, recommended her hometown Massena as a possibility.  We went to visit and Massena really struck a chord with me.  Perched on a hill and separate by a river that runs through the middle, it was once a prosperous town that was now struggling to survive after the nearby GM plant and aluminum factory closed down.  Many people had left to look for work and the town felt desolate.  At the same time, the town was surrounded by this stunning landscape.  It was the perfect backdrop for Joby's meeting with Ellen. 
It was important for Paul to immerse himself in the location and be connected to the character in that space.  The below freezing weather and the bleakness of the town inspired Paul to dive into the character's situation and emotions further.
Filmmaker: You also mentioned that this is a challenging piece of work for the viewer – how so?
Kim: Because Joby is not naturally a likable character, I think it can be challenging for the viewer.   At the end of the film I would like the viewer to walk away with questions about life and its challenges, such as, "How would I have dealt with that situation?  Would I make different choices?"  With each new decision I make in life, I have questions about how it might affect me and my family's future.  I suppose the film is challenging because it poses these questions instead of trying to answer them.
Filmmaker: What are your expectations and hopes for being at Sundance this year?
Kim: Each film's premiere can feel like we are sending our child off to college. But right now I'm just super excited to share this film with an audience.  Like all independent filmmakers, I hope to find distribution for the film.