Back to selection
Five Questions with Simon Killer Director Antonio Campos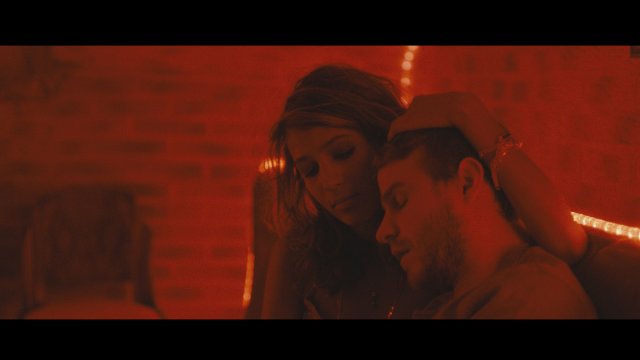 Indie sweetheart Antonio Campos debuts his newest feature film, Simon Killer, today at Sundance. After he and his partners made waves in Park City last year with Martha Marcy May Marlene (which won Sean Durkin the Best Director award, and introduced Lizzy Olsen to the world), critics and audiences have placed Borderline's newest on their must-see list. But that hasn't changed things for Campos.  He comes to Park City as a director this year, prepared to experience the festival from a new perspective.
—
Filmmaker: You and your partners at Borderline Films are no strangers to Sundance and the festival marketplace. With three successful features to your name, does entering the Sundance arena this year feel any easier?
Campos: It never feels any easier. It always feels like with every new film you've hit the reset button, and though all the experiences feel familiar and deep down you know how things all work on the day to day, it feels like you're experiencing them for the first time, again.
Filmmaker: You lived in Paris for sometime and conceivably have a relationship with the city, how many of your own experiences in Paris influence the film?
Campos: Not many actually. There is one fight in the street where a man bumps into Simon and goes to apology with a handshake, and when Simon reciprocates, he holds on to it and taunts him in front of his two female companions. This happened during my first week in Paris after I had moved there for the Cannes Residence. I could not help but be insecure about "my small hands" as the man called them for the next few weeks.
Filmmaker: Much of the film also takes place around notable Parisian landmarks. What was it like to shoot these scenes? Did the actors have an organic process of interacting with their environment and thereby developing their characters?
Campos: Shooting in the museums was a great pleasure because we were shooting when they were closed. An empty museum is one of the coolest places to be. It's one of the most peaceful places to work. On the other hand, shooting in a place like the Gare du Nord was completely chaotic. We obviously could not shut down the station, so we had complete access to a certain area that was still busy with commuters coming and going. You find the rhythm and flow of traffic eventually and adapt to it. Brady [Corbet] knew the city well from his previous trips and work there, so he was completely comfortable in the environment. And the other actors were all living in Paris so it was their home. It was when we did a scene in a location like a seedy motel or the basement of the brothel where the energy of the space certainly affected the performances in the best possible way. In the same way an actor can transform when they get into costume, being in a real location-the smells, the sounds, the texture of the material- all allows them to sink into the world almost effortlessly.
Filmmaker: Your production company (Borderline Films) has worked with FilmHaven Entertainment before – was working with them on Simon Killer any different?
Campos: Matt Palmieri (FilmHaven Entertainment) came to visit the set of Martha [Marcy May Marlene] several times. Towards the end of production we were running low on funds and Matt came in with the final piece of financing to complete production. Simultaneously, Matt, Josh [Mond] and I were discussing my next project, Simon, and Matt was very interested in working with us on it. With only an 8 page outline he took a risk and agreed to fully finance the film. In addition to financing, he was a full producer and hit the ground running with Josh in Paris. He was in the trenches with us shooting the film and continued to be a big part of the process throughout.
Filmmaker: You have been to Park City before as both a producer and director, which do you prefer more?
Campos: I've actually never been here as a director before. It's definitely less stressful to be at a festival as a producer than as a director. As a producer, you are completely invested in a film and work tirelessly to make sure things move smoothly, but there is just that much more distance from a project that a director doesn't have. As a producer, you can really step away and look at things objectively, I find that when I'm at a festival as a director, I can not.