Back to selection
OREN MOVERMAN'S "RAMPART" — A REVIEW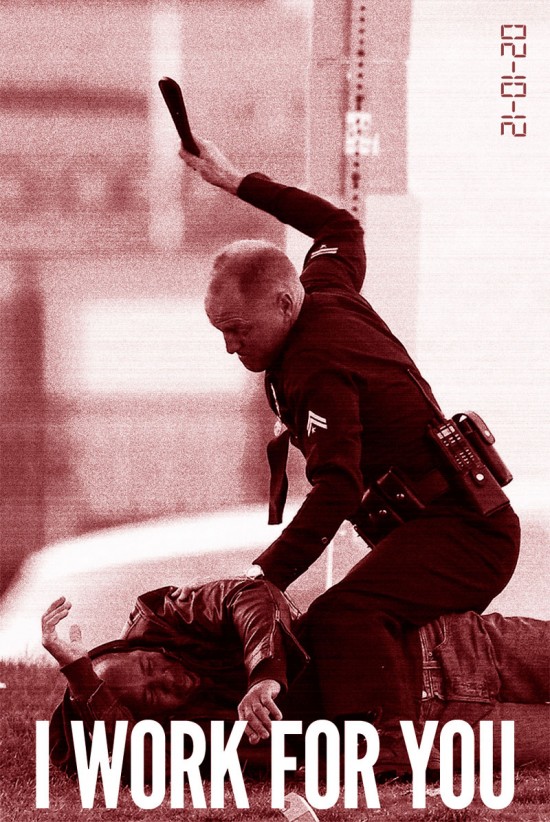 Rampart is a hard-slamming action film … a disturbing portrait of a goon gone-amok … a subtle investigation of a sensitive man … an incisive dissection of a raging numbskull … a shrewd portrayal of a terribly wounded soul. Rampart is a film of extremes and subtleties swiftly moving yet rich in detail. If not expertly crafted and intricately woven, Rampart would quickly implode.
Set in 1999 Los Angles, Rampart is about a dirty cop rushing into a train wreck with reality. The cynical and enraged 24-year LAPD veteran is locked in a whirlwind of events that rip him to his inevitable destination. If this sounds familiar, too familiar, no problem; Woody Harrelson (as Sergeant Dave Brown) takes us way beyond the familiar cop-gone-nuts with an extraordinary performance, one with an incredible range, from emotional nuances to brutal night-stick assault – from the goon to the sensitive to the raging to the caring.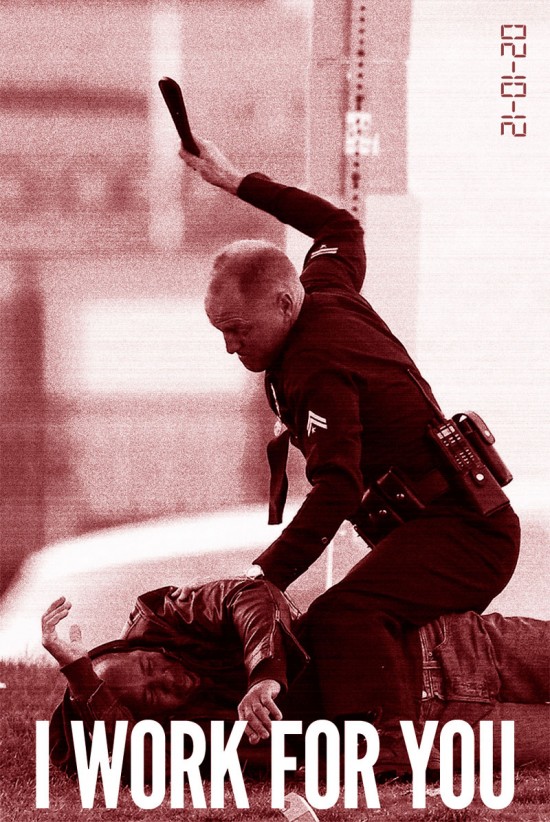 Woody Harrelson's phenomenal accomplishment should have earned him an Oscar nomination, but it didn't. Still we have the film.
The original script was written by noted crime writer James Ellroy (L.A. Confidential) and then co-written by Rampart's director Oren Moverman – whose directorial debut, The Messenger, co-written with Alessandro Camon, was nominated for the Best Screenplay Academy Award in 2010 and the Best Screenplay and Best First Feature at the 2010 Independent Spirit Awards. In the tight grip of these two ballsy screenwriters, Rampart never implodes, instead it soars.
In a dynamic character study with subject embedded in the vortex of a layered story cinematographer Bobby Bukowski adds a disturbing realism, giving doc fanatics that feeling of being at home. Viewers confront a sense of cinematic fluidness that is tightly anchored. With space to explore and interpretations to play with and nuances to gnaw on, this is an adult film to sink not only your emotions but your brain into. It's not surprising that many viewers and critics disagree on the exact meaning of this film. But that's not confusion, that is part of the thrill.
Sergeant Brown might be a gun-toting moron, but this moron has real brains; although a redneck with the interesting nickname of "Date Rape" – the history on this, however, is quite different than initially thought – he's respectful, even loving toward women, although this isn't the whole story; sure, he comes off as a racist, but he's not. As the Sergeant says, "I hate everyone."
In this "screenwriter's film," I soon began to detect hints sprinkled on the narrative trail forming a background story.  "This used to be a soldiers department," the crusty Police Sergeant Brown informs a young Hispanic female recruit. The Sergeant calls a homeless man in a wheelchair "General." (Ben Foster prepared for his role by living on LA's skid row for two weeks; no wonder, I didn't recognize him in the film. When it comes to dedication of craft, Foster is at the front of the line — this time, sleeping on skid row.) "Everything you learned at the Academy is bullshit." And the hints continued, "Criminals are the enemy." And it started to gel for me.
These are revelations that reveal the psychology of the cop-gone-bad Brown, reveal a horror that for decades has been festering, plowing him deeper into the dark, eventually separating Brown from the two institutions that had sustained him—the LAPD and his family. Although Brown is gregarious, self-confident, and outreaching, he's also damaged and hallowed; without outside support, the Sergeant will crash. And he does.
Sergeant Brown's problem, it turns out, is not his inability to adjust to the present, but his inability to adjust to the past. The Sergeant's war is not against America but against a war in Asia. It is the Vietnam War. A war that Brown brought back to America, or, possibly, a war that brought him back to America. So what on the surface appears to be a rogue cop who cannot adjust to modern America is a former Marine unable to adjust or control his past.
Although the year for Rampart is 1999, the year is also today, and tomorrow. With the Iraq and the Afghanistan Wars winding down for U.S. troops, Sergeant Brown is coming home. He has already come home. For some, as the decades pass, the darkness will grow, for a few the darkness will consume them. And then death inside will explode. Sergeant Brown is the cost of war.
Rampart is a smart film that entertains and educates and is Woody Harrelson's best performance. It's a challenging film with a script that is first-class. If you're ready for a bumpy and jerky cinematic ride, but one where every bump and each jerk is expertly laid, if you want strong action meshed beautifully with strong character acting, see Rampart. Opening Friday in New York and Los Angles:
February 10
NEW YORK CITY
Landmark Sunshine — 143 East Houston Street, New York, NY
Lincoln Center — 144 West 65th Street, New York, NY
AMC Empire 25 — 234 West 42nd St., New York, NY
LOS ANGELES
Arclight Cinemas — 6360 W. Sunset Blvd., Los Angeles, CA
The Landmark — 10850 West Pico Blvd, Los Angeles, CA
February 17
BOSTON
Kendall Square Cinema — One Kendall Square, Cambridge, MA
CHICAGO
AMC River East 21 — 322 East Illinois Street, Chicago, IL
SAN FRANCISCO
Embarcadero Center Cinema — One Embarcadero Center, San Francisco, CA