Back to selection
"GOING GREEN" – TORONTO'S WAVELENGTHS 2: PRO AGRI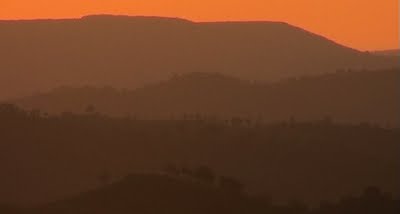 Plastic bags cost $.05 here in Toronto this year, a determinedly "pro-agri" city if ever there was one. In the second Wavelengths program, five directors explored themes of, in, and around the natural world.
A sputtering soundtrack accompanied a tiny, spunky film, Lumphini by Thai director Tomonari Nishikawa, a speedy, black-and-white collection of still photographs documenting trees, plants, and leaves from a 140-acre Bangkok park in on gorgeous 35mm.
In Cordão Verde (Green Belt, pictured above), Hiroatsu Suzuki and Rossana Torres document the pastoral Portugal countryside, while in Tamalpais, Canadian filmmaker Chris Kennedy uses a draughtsman's landscape grid to break the San Francisco scenery into puzzle pieces, shuffling and reshuffling a deck of views.
Karl Kels brought Käfig from Germany, 35mm black-and-white footage of a charming rhinoceros that is spliced and diced into a rhythmic, haunting dance. "It's a real flicker film," programmer Andréa Picard explained, warning epileptic and strobe-averse viewers before this whimsical, haunting film starring the lumbering occupant of cage at the zoo. (No audience members were deterred).
A highlight of the program was the three-minute film for which it was named, Pro-Agri by British director Nicky Hamlyn. In seemingly simple 16mm time-lapse footage, the sun sinks over a silent Italian tobacco-processing plant. Darkness drifts in, settling across the landscape and the domes of industrial silos. Suddenly, the shifting natural light is interrupted by the sudden illumination of the building's neon sign, declaring its name, Pro-Agri, in thin green capital letters. Then a streetlight turns on, and the buildings gradually recede into the blackness. Their scaffolding disappears; they seem Gatsby-like and eternal. "It's quite carefully planned," Hamlyn explained after the screening. "The light comes on in the middle of the film, and image gives way to text." The artificial lights, beautiful in their own way, now dominate the screen, floating in the night like inorganic stars.