Back to selection
ROADSIDE ATTRACTIONS GRABS WINTER'S BONE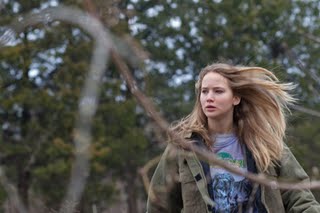 Buyers are still hard at work in Park City as we close in on the Sundance awards ceremony later tonight.
Variety reports that Roadside Attractions has acquired Debra Granik's Winter's Bone. Deal is for low to mid six figures. Roadside plans for a summer release. Sony Classics, Apparition, Samuel Goldwyn Films, among others, were also vying for the film.
Winter's Bone follows a young mother who goes in search for her father, a meth dealer who jumped bail.