Back to selection
Tom DiCillo Remembers Howard Brookner and Burroughs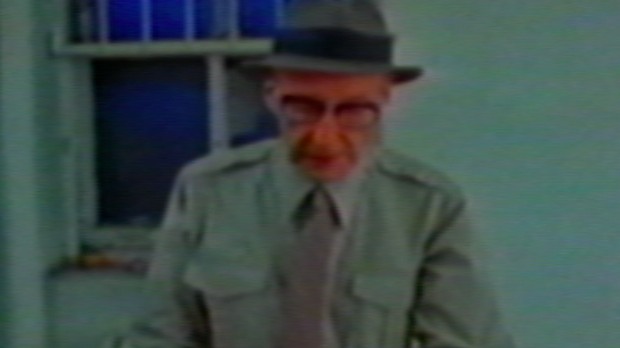 One of the projects currently up on our curated Kickstarter page is a restoration of Howard Brookner's documentary, Burroughs, on the legendary Naked Lunch novelist. Brookner died of AIDS in the '80s, with this and the feature Bloodhounds of Broadway (which costarred Madonna) to his credit. Brookner was a great director poised to have an exciting career, and now his nephew Aaron Brookner is raising funds on Kickstarter to restore the original Burroughs film as well as 300 hours of additional archival material discovered in Burroughs' NYC home, The Bunker.
The team behind this restoration submitted to Filmmaker the following interview, in which director Tom DiCillo —- who was also one of the film's DPs — remembers Brookner and the making of the doc. The Burroughs campaign has eight days to go and is about $5,000 away from their goal. Help them!

What was the main lesson that you learned from the time you worked with Howard Brookner? What kind of director was he?
We were all very young and feeling very important in those days. I was just out of film school. I didn't know what I wanted to do. I had graduated as a director but it would be several years before I directed my first film. Shooting this film for Howard was an intense learning experience. He was a very patient and very specific director. He taught me that both things are very crucial parts of a good director. He never lost his temper. He was never rude to anybody. He was calm, polite and very, very focused.
What were the challenges you had to make Burroughs?

The most difficult thing when making a film about a living subject is capturing that person as truthfully as they really are. It was a hard challenge to make ourselves invisible to Burroughs and his friends. We needed to be as intimate as possible but without interfering. Most of the time it was just me, Howard and Jim Jarmusch on sound. I think we managed to blend into the wallpaper very effectively and capture something truthful about Burroughs but it took time for him to trust us.
Do you remember what did you feel when Brookner died? Where you were? What did you think?
This was a very sad occasion for anyone who knew Howard. The disease took him slowly, over the course of a year. I went to see him in the hospital. He was lying in a bed with fluids being injected into his arm. He was already not the Howard that I knew. He was pale, very thin and exhausted. But, still there was an energy in his eyes that I recognized. It was Howard. He was the irreverent, slightly perplexed and sarcastic Howard that always impressed me. He seemed to be smirking a little bit at his own predicament. He tried to make me feel comfortable. I went to his funeral after he died. There were a lot of people there; people that knew him as I did. I went by myself. I stood in the back. I felt an almost overwhelming sadness that made it impossible for me to look at anyone or speak.