Back to selection
Starting Today: 25 New Faces Week at the reRun Theater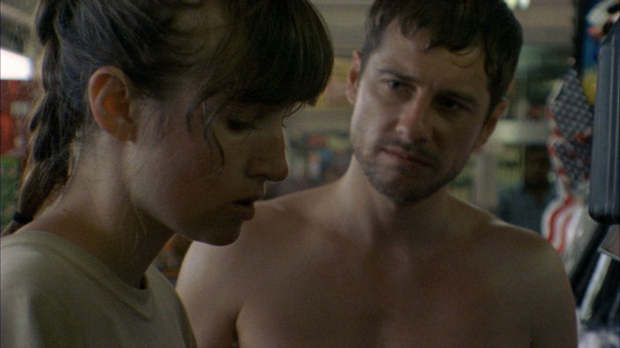 During the fall, Filmmaker magazine organized a traveling screening series showcasing the work of this year's "25 New Faces of Independent Film," which included a fantastic show at the IFC Center. Tonight, the 25 New Faces series returns to NYC for a week of screenings at the reRun Theater in Dumbo, with the festivities kicking off with an excellent shorts program followed by an opening night party.
Screening this evening are shorts by Drea Cooper and Zackary Canepari (Aquadettes), Desiree Akhavan and Ingrid Jungermann (3 episodes of their web series The Slope), Julia Pott (Belly), Ian Harnarine (Doubles with Slight Pepper), Ryan Coogler (Fig), Jillian Mayer and Lucas Leyva (Life and Freaky Times of Uncle Luke), Cutter Hodierne (Fishing Without Nets) and AG Rojas (the short film for Spiritualized's "Hey Jane").
The week closes out on Thursday December 20 with another awesome shorts program, and in between we're also screening three fine features: Treva Wurmfeld's fascinating doc Shepard & Dark, about playwright and actor Sam Shepard and his former father-in-law Johnny Dark; Ian Clark's naturalistic small-town drama Country Story, which screens with Clark's lovely short Searching for Yellow; and the intense neo-noir Sun Don't Shine, directed by Amy Seimetz and produced by New Face Kim Sherman.
If you're in the NYC area, please come out and support this series and check out some really wonderful films. (Go here to buy tickets.) I look forward to seeing many of you there!