Back to selection
The Queen of A Doll's House: Toneelgroep Amsterdam Stages Ibsen's Nora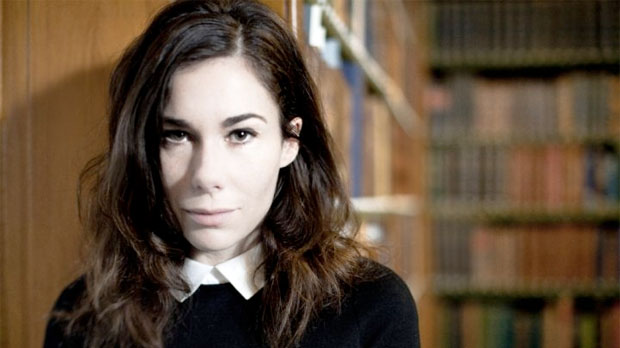 For the past few years I've been covering IDFA for Filmmaker, and whenever I'm in the city of canals I make sure to find time to catch the latest from Toneelgroep Amsterdam, which presents English sur-titled productions (often frustratingly projected too high above the action – please, directors, my neck!) on Thursday nights. Under the artistic leadership of internationally acclaimed Belgian director Ivo van Hove – known mostly to NYC audiences through his longtime relationship with New York Theatre Workshop – the Netherlands' largest repertory company is shaking up the stage in ways I could only wish the Dutch filmmaking scene would for the screen.
And if only more interpreters of Ibsen could boast a background in clinical psychology like Thibaut Delpeut, a van Hove protégé who is giving his mentor a run for his money with his version of Nora, which is as exquisitely cerebral and understated as van Hove's productions are wondrously visceral and over-the-top. Delpeut has taken Ibsen's timeless tale of a spendthrift trophy wife (played by van Hove's muse, the always radiant Halina Reijn) with a secret that could threaten her "perfect" marriage, and given it a fresh, mid-20th century spin. Through the sliest details – Nora's Audrey Hepburn-style getup, a fashionable 50s couch on an oppressively white, bare set – Delpeut has crafted the theatrical equivalent of a Douglas Sirk melodrama, with an ominous lighting and sound design that evokes classic film noir. Indeed, as Nora's hidden debts – both physical and emotional – come due, and her alpha male husband Torvald (a sturdy Thomas Ryckewaert) frets about their living beyond their means, I began to think of a slice of real-life, present-day cinema I'd just seen at IDFA. Lauren Greenfield's The Queen of Versailles, starring another kept woman with an outsized sense of entitlement, likewise follows the downward spiral of a couple whose lifestyle relies on easy access to money, and where reputation is the key to such. "You are a child," Nora's pal from the past Kristine (Janni Goslinga, who was a standout in Luk Perceval's stellar Toneelgroep production of J.M. Coetzee's Disgrace) tells her, which echoes David Siegel's assessment of his shopaholic wife Jackie in Greenfield's doc.
But while Queen eschews any whiff of psychoanalysis, Delpeut's Nora delightfully teases it out. Blessed with a veteran lead actress whose talent ranges from screwball comedy – during a ludicrous dance scene, my sister, who attended the show with me, remarked "She's just like Molly Shannon on SNL!" – to heartfelt tragedy, Reijn makes us understand the elusive appeal of a child woman. (Not unlike the way Judd Apatow's leading lads have counterintuitively rendered the "man child" a "catch" rather than a spoiled brat.) But within the confines of Delpeut's remarkably fast-paced staging Nora also becomes a top spinning out of control. And because her mental breakdown is brilliantly played for laughs, it causes us in the audience to feel truly disturbed by our taking delight in another's pain. Unnervingly, Nora is absolutely hilarious as she loses her mind.
Which perfectly sets us up for the contrasting second half when the darkness inevitably descends. (This is foreshadowed, of course, by the catalyst character Krogstad, played by a truly threatening Bart Slegers, a ticking time bomb in black whose halting voice and movements seem more Frankenstein's monster than typical loan shark.) Unlike the nonfiction The Queen of Versailles, there's a striking clarity within Ibsen's fiction, a true tracing of the character Nora's upward trajectory – from carefree child to grown up woman – even as life as she knows it comes to an end. The question of who's to "blame" (after all, men who acquire trophy wives desire living dolls – i.e., they've literally gotten what they've paid for) becomes secondary to the question of "Am I willing to take responsibility for myself?" Fascinatingly, Nora has morphed into a modern-day heroine, someone able to downsize to her own two free feet rather than be trapped in endless dependency, forever seeking the next bailout.