Back to selection
POSSIBLE FILMS, VOL. 2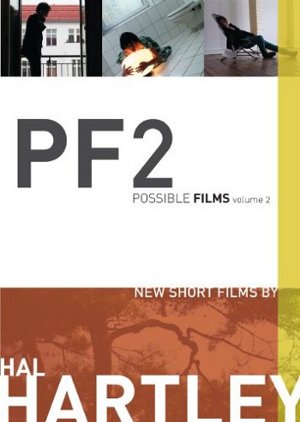 In 2004 Hal Hartley released a series of shorts he made from 1994-2000. Titled Possible Films, which is also the name of his web site where he sells his films and music, Hartley has compiled a second anthology that highlights his time living in Berlin, Possible Films, Volume 2. (He recently moved back to New York.)
The five shorts are similar in style (shot on DV) with many of them shot in the same apartment, vary from fiction to non, and were all made within a few years of each other. Exploring small ideas that couldn't be fleshed out in feature form, Hartley creates intimate works that are honest and feel like they're done by an artist doing it for the love of the craft, not looking for a quick buck. But would we think anything less from Hartley?
A/Muse (2009) –  We follow an aspiring actress (Christina Flick) as she searches for an American ex-pat director living in Berlin so she can convince him that she should be his latest starlette.
Implied Harmonies (2008) – Here Hartley films a behind-the-scenes look at his production of Louis Andriessen's opera la Commedia in Amsterdam and intercuts it with correspondence to his assistant (Jordana Maurer) back in Berlin about his struggles completing it.
The Apologies (2009) – Having to leave town to salvage his production of The Odyessy, a playwright (Nikolai Kinski) lets a young actress (Ireen Kirsch) use his apartment to rehearse. Hartley also composes the score.
Adventure (2008) – Hartley films he and his wife, Miho Nikaido, on a trip to Japan. There they think back on their 12 years of marriage by turning the camera on each other while shooting beautiful shots of the country.
Accomplice (2009) – Jordana Maurer returns to play an assistant of an artists who wants her to pirate video of an interview of Jean-Luc Godard.
Disc is released today through Microcinema International as well as a remastered edition of Hartley's classic, Surviving Desire. Desire Disc also includes two short story essays done by Hartley in 1991 and interviews from Hartley and his collaborators.
[AMAZONPRODUCT=B00355A4LW]