Back to selection
"What's Your Story?" Collaborative Media-Making at the Made in NY Media Center' by IFP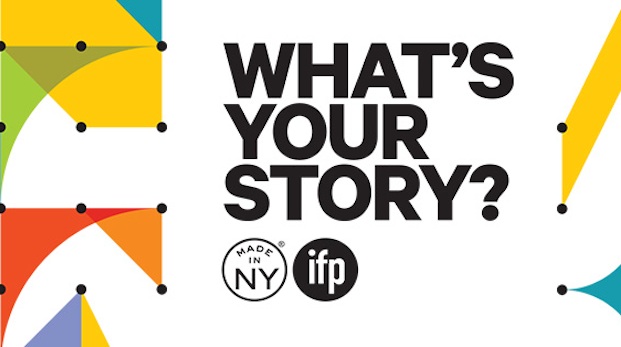 I've been really eager to hear more about IFP's newest venture, the Made in NY Media Center by IFP, which is a collaboration with the Mayor's Office of Media and Entertainment, the  NYC Economic Development Corporation and General Assembly (an organization offering immersive classes in web development, media and business management). I was all ears for Thursday's Filmmaker Conference profile panel where representatives from each of those organizations spoke a little more about the Media Center and what it will offer for NYC-area filmmakers.
Opening in two weeks in a beautiful 20,000 square foot ground-floor DUMBO location (22 John Street), the Media Center aims to bring together artists of diverse mediums (film, video, gaming, technology) to foster collaboration and entrepreneurship while also providing classes, workshops and physical working space for all your creative and business needs — it will offer dedicated desk space, conference rooms, editing bays, a theater and a cafe (along with some really nice views!).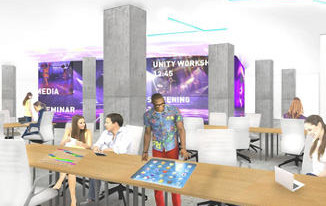 Though the space itself is impressive, the Media Center's ultimate goal is even more so: to educate and foster collaboration between artists currently working in separate, often unconnected fields. Maybe you're a filmmaker looking for help creating a top-notch website for your film, or you're an animator with a great idea for a fun new app but need the help of a programmer. The Media Center will work directly with you to help form those relationships and foster new ideas and ingenuity (their goal is to "make NYC a viable alternative to Silicon Valley").
For those not necessarily looking to collaborate but learn a new skill, they've got you covered too. They're still finalizing their program schedule, but classes may include tech education (new media/transmedia), web programming for creative platforms, and even business management skills.
There are a few levels of membership to the Center, each providing a different level of access:
"Community" members get the benefit of daytime access to the center along with desk space (first-come, first served), invitations to private monthly networking events and invite-only mixers and 25% off select workshops and seminars at the Center. Cost: $150 per month ($125 Early bird discount before Oct. 1st, six month minimum).
"Incubator" members get a few more bells and whistles, including 24/7 access "within the Made in NY Media Incubator Space," access to the Media Center's Services, Mentorship and Experts-In-Residence, access to Conference Rooms and Production Suites, priority access to rental of conference rooms, classrooms and theater space, among other benefits. Cost: $450 per month ($425 Early bird discount before Oct. 1st, six month minimum).
There are also two additional levels that will give you even more access to the Center: MediaPro, which costs $5,000 annually, and Corporate Community Builder, at $12,000 annually.
If you're thinking of joining the Media Center, don't wait! Early Bird adopters who sign up before October 1st get a discount on membership (you can sign up here). To learn more about the Made in NY Media Center by IFP, visit nymediacenter.com.