Back to selection
What to See at DOC NYC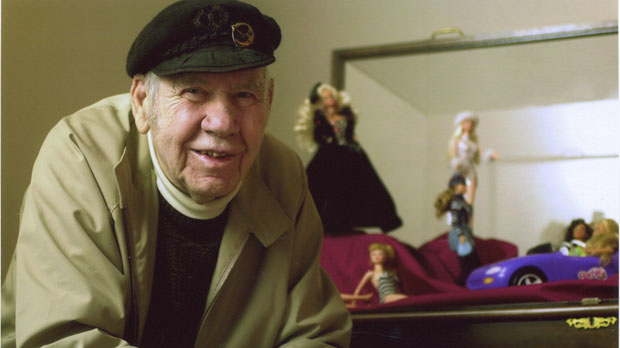 Magical Universe
Wedged between international documentary mega-fests CPH:DOX and IDFA on the festival calendar, this country's largest documentary film fest DOC NYC might seem a humble affair. (Indeed, the four-year-old DOC NYC is downright cozy and laidback compared to Amsterdam's industry-driven shindig where making sales often eclipses enjoying the sheer pleasure of cinema.) This year's lineup features 131 films and events, including 11 world premieres and 9 US premieres – not to mention high-caliber attendees from Noam Chomsky to Michel Gondry, to Sarah Polley and Oliver Stone. Yet several small gems that I've written about at prior fests are every bit as worthy of celebration as opening night's The Unknown Known (even with Errol Morris in attendance to discuss his Donald Rumsfeld doc). So with this in mind, here are five flicks from four categories I urge every doc geek in Gotham not to miss.
Metropolis Competition
Here One Day (from my International Documentary Film Festival Amsterdam 2012 coverage)
Kathy Leichter's Here One Day, playing in the First Appearance Competition, was one of those happy accidents that I always look forward to at film festivals. Though the flick screened at IFP's Independent Film Week, a doc about Leichter's bipolar mother (and her suicide – which, to add to the personal tragedy, made national news since Nina Leichter was the wife of former New York State Senator Franz Leichter) culled from family photos and audiocassette recordings and journals that Nina left behind, just didn't seem like a universal story that would grab me. My skepticism, though, was soon vanquished via top-notch editing – juxtaposing home movies with emotionally honest interviews with family members – and the treasure trove of Nina's inner world, forming a blueprint into the manic depressive mind, much like Berliner's award-winning film ("First Cousin Once Removed"). Most striking, however, is that Here One Day actually plays like a mystery. "Who is Nina?" is the question asked in every frame, the elusive answer a Rosebud for the entire Leichter clan.
Art + Design
In No Great Hurry – 13 Lessons in Life with Saul Leiter (from my Thin Line Film Fest 2013 coverage)
Another quite different portrait of a humble man practicing a higher art could be found in Tomas Leach's In No Great Hurry – 13 Lessons in Life with Saul Leiter. The film whose titular octogenarian subject, a limelight-shy New Yorker, ushered in the use of color photography and has only recently been given his MoMA due, would actually make a great companion piece to one of my DOC NYC 2011 picks Beyond Iconic, Hanna Sawka's study of another legendary octogenarian photographer, Dennis Stock. With its soothing piano and string soundtrack and unobtrusive cinematography Leach's filmmaking simultaneously keeps a respectful distance while bringing us closer to the eccentric and curmudgeonly Leiter, who also possesses a wry sense of humor and is unexpectedly quick to laugh. Leach's garnering emotional access is the key, as he patiently gains the trust of his subject, allowing the wary Leiter, who announces right from the start that he doesn't want a doc made about him, to open up on his own terms.
In return the British director gets what truly is a baker's dozen in life's lessons, words of wisdom such as "The important thing in life is not what you get, but what you throw out." Leach films Leiter both at home in his cluttered apartment surrounded by boxes of his work, and on walks through his LES neighborhood that he's been photographing for 55 years. All the while this son of a Talmudic scholar (rarely without a camera round his neck) who proclaims, "I aspire to be unimportant," doles out photography advice and startling anecdotes. Like the time he happened upon de Kooning on a street corner and didn't take his photo because the abstract expressionist didn't want him to. (Leiter shrugs off the whole paparazzi mentality, saying he'd just as soon shoot pictures of raindrops as of famous artists.) Add to this the family photos and Leiter's large body of work, including the fashion photography that was his bread and butter ("I didn't consider it a bad thing to earn a living," he says when asked about that, "I thought it was permissible"), and In No Great Hurry becomes a paean not just to a groundbreaking photographer but to his chosen art form as well. Photography, explains this wise man who sees no need to apologize for the pursuit of beauty, "teaches you to look. It teaches you to appreciate all kinds of things." The director, it seems, has learned his lessons well.
International Perspectives
The Manor (from my interview with Shawney Cohen about his Hot Docs 2013 opening night feature)
The titular subject referred to in Shawney Cohen's debut feature has nothing to do with ladies and lords, but with the Cohen family business – a combo strip club/motel in a small Canadian town. And The Manor has nothing to do with in the ins and outs of the sex industry, so to speak, but with the inner workings of the Cohen family, which includes Shawney's 400-pound father (who bought the place when the director was only six) and 85-pound anorexic mother. Ultimately, the doc's not so much north-of-the-border, reality TV than a nuanced portrait of a loving yet dysfunctional family, more in the vein of Capturing the Friedmans and Crazy Love.
American Perspectives
American Revolutionary: The Evolution of Grace Lee Boggs (from my Hot Springs Documentary Film Festival 2013 coverage)
Grace Lee's American Revolutionary: The Evolution of Grace Lee Boggs" took the black-versus-white dichotomy even one step further and rendered it colorblind through the eyes of its 98-year-old rebel protagonist. The feisty, Chinese-American civil rights pioneer is not only older and wiser – but so wise that she forces the younger Grace Lee to step up her own filmmaking artistry just to keep up with her. ("Marx in 30 seconds" and "Hegel in 30 seconds" are two fun and inventive, animated interludes that give us philosopher novices a glimpse into the mind of this modern day Socrates.) Indeed, I can't remember the last time I witnessed a doc's subject constantly challenging a director to be better by virtue of just being better – i.e., evolving every minute of every day – herself. (After all, this is a lady who lives by the creed that you must change yourself in order to change the world, who believes that ideas have power because they shift.) Testimony from the likes of Bill Ayers and Angela Davis – who says that this Detroiter has done more for black power than most blacks – and the plethora of archival footage, including a hefty FBI file, pale in comparison to this near-centenarian's presence onscreen. "I feel so sorry for people who don't live in Detroit," Ms. Boggs laments in the doc's opening, as Lee's lens captures both the gutted building they're strolling by, and the endless possibilities that Grace Lee Boggs sees in everything.
Art + Design
Magical Universe (from my Hot Springs Documentary Film Festival 2013 coverage)
Yet my own personal pick of the fest was a film that played in the Low Key Arts: Outsider & Underground series at the Low Key Arts space – an adorably shaggy, indie music and arts venue around the corner from the Arlington that nicely meshed with the sidebar's "music and art docs with edge" description. Jeremy Workman's Magical Universe is a perfect example of my "filmmaking should match subject matter" mantra, a throwback-to-the-90s, NYUFF-scruffy doc crafted in a style that brings us closer to (and practically inside the brain of) the 88-year-old outsider artist at its core. Through the use of nearly 15 different cameras (filming took place over a decade) and collage editing – that includes animated images of doors opening to more doors ad infinitum – Workman's film is filled with jack-in-the-box surprises. Thus, it even manages to encapsulate the enormity of what one newspaper reporter in Maine describes as the local, real-life Chronicles of Narnia house designed by Al Carbee. With its Norman Rockwell jigsaw puzzles filling one room, hundreds of guppies in tanks in in the next, any spillover collected in a barn converted into the back of the house and entered via a closet door, it's an artist's every fleeting impulse actualized. Carbee's a modern-day Henry Darger, who can't seem to stop creating – especially within a realm most often associated with little girls.
In this case, Barbie. The film springs from Workman's award-winning short Carbee's Barbies (included in Magical Universe in its four-minute entirety), about Carbee's intricate dioramas featuring the famous doll and her friends. In that sense, Carbee is also a bit like Mark Hogancamp, subject of Jeff Malmberg's 2010 Marwencol. Hogancamp likewise finds comfort in building dioramas, though with toy soldiers, which he, like Carbee, then photographs as well. But unlike that film's director, NYC-based Workman's relationship with his subject in Saco, Maine, takes a more personal and downright bizarre turn with the two – well, three, as Workman's girlfriend Astrid also becomes part of the story – exchanging reams of correspondence. Letters, photos, videos fly back and forth over the years, often with Carbee using Workman's work as raw material to be repurposed for his own (not unlike how Workman molds Carbee's image in his editing room). A strange artistic hybrid begins to emerge, culminating in the octogenarian widower finally getting a critically-acclaimed art opening – recognition that both thrills, "First time I've ever entered into the real world," he notes, and scares him – and Workman a new film. Carbee also says that the exhibition "frees" him. So when we learn at the end that ultimately Carbee's artwork was all destroyed in the house foreclosure after his death it's heartbreaking. And also, strangely and beautifully fitting.
DOC NYC runs from November 14-21 at both the IFC Center in the Village, and at Chelsea's SVA Theatre.