Back to selection
Starlight Runner CEO Jeff Gomez on the Importance of Transmedia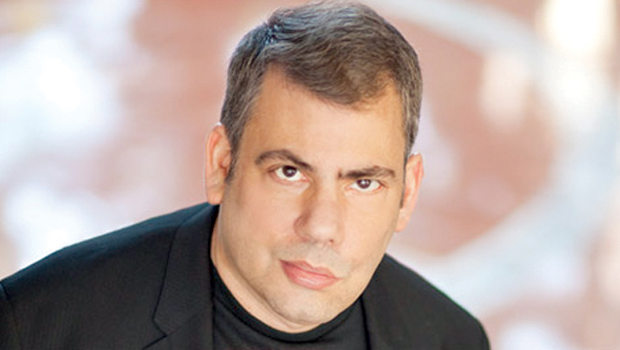 Jeff Gomez
As a continuation of Filmmaker's coverage on upcoming courses at the MINY Media Center by IFP, Starlight Runner CEO Jeff Gomez opted to share a few of his thoughts on why transmedia is no mere trend. "At the turn of the century," notes Gomez, "our entire communications system went into hyperdrive, and has only been picking up speed. At the same time, our three network, three newspaper, three neighborhood movie theater world has been blown to a million pieces." How one capitalizes on the wealth of new media is exactly what Gomez aims to instruct in his masterclass, "Creating Blockbuster Transmedia Story Worlds and Brands," on December 11.
"As writers, producers, performers, entrepreneurs and brand owners, how on Earth can we navigate this chaos?" asks Gomez. "How can we reach large numbers of people with the stories that we want to tell? It's only become more expensive, time-consuming and complicated to connect with a hopelessly splintered mass audience. How do we maximize the value of our work?"
In the seminar, Gomez will cover several transmedia-related topics — from the practical to the creative — including narrative structuring, developmental roadblocks, implementation, third party licensing, and team assembly. To start us off, Gomez elaborated on four of his introductory talking points. They are as follows:
1. What is transmedia? Not just your average, empty buzzword.
Transmedia storytelling is a technique for reaching people in a meaningful way in the age of pervasive media. Storytelling has been proven to be the best possible way to teach, to convince, and to connect. When properly employed, you can convey messages, themes and narrative through the artful and concerted use of multiple media platforms and product lines.
2. The development process for multiplatform seems weird and forbidding. But it's not.
Developing content for multiplatform has never been more vital, but the process in general is one of the least understood and least well-funded. Yes, it takes a bit more work to generate a "platform neutral" story world around your concept or brand, but the technique is not rocket science and the pay-off is demonstrable. It all starts with the story and the aspirational messages you are trying to convey.
3. Why do I need a corporate or brand narrative?
People, consumers, users — call them what you will — they've taken command. For the past century, companies were largely in control of how we perceived them, but over the past decade, that situation has reversed. With social media our opinion counts more than ever, and if you piss us off, it only takes a couple of hundred of us to put you in a world of hurt. There is a method to crystallizing your story, what you stand for, and what you've got to give. Learn it, and your glass house will be able to withstand some thrown stones.
4. What is the role of a transmedia producer?
If we are going to be successful at communicating our stories and brands in the rapidly evolving media scene, we're going to have to develop new skill sets. Storytellers are going to have to become more sensitive to different kinds of technology and production processes; marketers and licensees will have to be bridged more effectively with creators; and even the best talent will need a producer who understands how to extend a creative vision so that it touches peoples' lives across media both traditional and digital. Transmedia producers can do some or all of these things on any given project, making this the coolest new job in the world.