Back to selection
Tastemade Offers Video Previews of Sundance Restaurants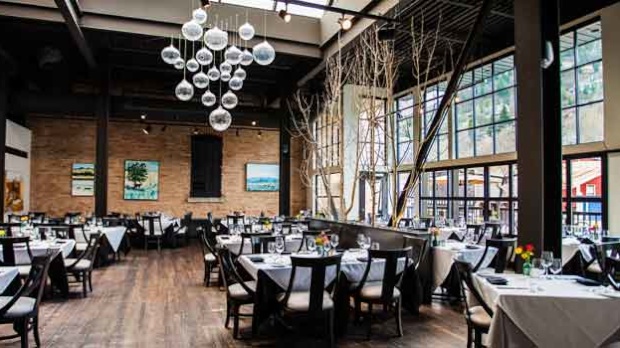 The Riverhorse
I have many pieces of advice for filmmakers, but here's one I have for everyone attending the Sundance and Slamdance festivals this week: sit down and have a meal. Really. I mean, it's ridiculously easy to subsist on hors d'oeuvres for a week, or to grab microwave burritos at the 7/11, or to nibble from the Albertsons/Fresh Market supply you loaded your refrigerator up with on the first day. But, such a dietary regime will make you feel bad, and you'll probably get sick too. In addition, you'll have better conversations with your friends over dinner at a real restaurant than you will standing in line for one of those weird pizzas at the Eccles.
Simplistic advice, sure, but I'm only offering it because I need to remember it myself. Too many Sundances have been culinary horror shows for me when I haven't remembered to eat well.
If you're new to Park City dining, you could do worse than peruse Tastemade's new Sundance at Park City page, which contains short, one-minute video profiles of quite a number of eating establishments, broken down by meal, coffee, desserts, etc. I've been traveling to Sundance for years, and I don't know a number of these places. For me the old standbys, like the Riverhorse and Zoom, are great spots. (Oh, and the mole at that Mexican place set back from the street on lower Main is really good.) But since everything books up during the festival, I won't be surprised when I check this page out myself.
Here, from Tastemade, is their video of The Riverhorse.