Back to selection
"Life is Artifice": Willis Earl Beal at the Premiere of Memphis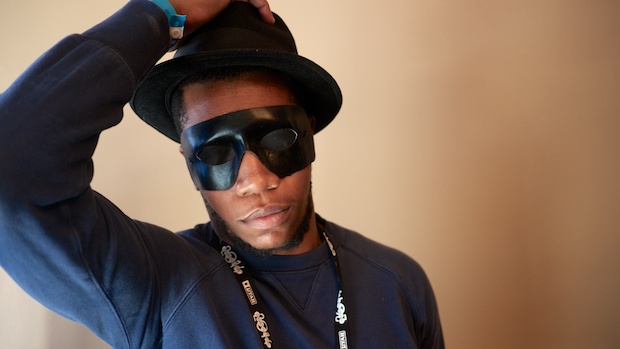 Willis Earl Beal
"I couldn't figure out if I was acting or telling the truth," said singer Willis Earl Beal, making his film debut in Tim Sutton's Memphis, at the movie's U.S. Sundance Film Festival premiere yesterday. "That's the way it is with my life. I'm trying to be real but I can't. Or, if I am being real people don't recognize it as that."
Beal — not from the film's eponymous city, but like his character, a mysterious figure whose obliquely impassioned DIY soul soars over crackly, homemade backdrops — inflects Sutton's film with his own very artful dodgery. Indeed, the spirit behind his music seems to hang over the film as well. Here's Beal talking about his songwriting process for Rolling Stone — thoughts which are visualized in one of the film's key scenes:
"The soul of the song lies in uncertainty," Beal, who has no actual musical training, says. "If there's no uncertainty to begin with, then the song is dead … I have a lot more fun doing what it is I do because I'm in this sort of state of arrested development. But on the other hand, you have very little control when you're like that. Not only in art and music, but also in life. You have to sort of throw your cares to the wind and just glide."
At the Q&A, Sutton elaborated on his own take on realism and artifice. He says that his films consist of "real things happening on sets and artificial things [happening] in real scenarios." He continued, "I'm more interested in creating worlds than stories. These are not documentaries. If you create something artificial, the more you allow if to breathe, the more real it becomes."
Photo above: Willis Earl Beal shot by me following the screening.