Back to selection
"BIUTIFUL" SHINES AT CANNES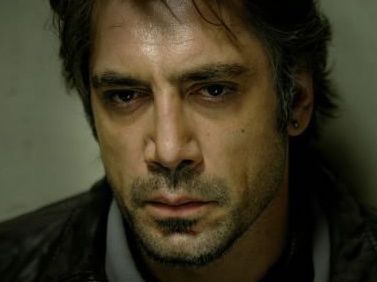 I ran into another New York film critic last night. I said that this doesn't seem to be a very good Cannes. Her answer was, "No masterpieces so far." The closest is, according to many journalists here, Mike Leigh's Another Year. Not for me, however. It's fine, filming a middle-class family (with working-class roots) against four distinct seasons. The problem is that Leigh's renowned "rehearsal method," in which actors develop their characters over time, before a script is written, backfired a bit. The usually dependable Leslie Manville channels Brenda Blethyn in Secrets & Lies, but overdoes the tics and drunken talk.
The "no masterpieces" feeling changed this morning at 8:30 at the press screening of Alejandro Gonzalez Inarritu's new film, shot in Barcelona and starring Javier Bardem in the performance of the festival. The title is deliberately misspelled, a young girl's wrong spelling. Biutiful is…hmm….simply biutiful. It is shot in a very rundown section of the city, one that is never represented on screen. This is not Gaudi's Barcelona or even Perillo's. It is full of immigrants from sub-Saharan Africa and China, to name just two of the regions from where the residents have come in search of a better life.
Bardem plays Uxbal, a complex character, to put it mildly. He has a gift, communicating with the spirits, which he milks for extra income from families who have just lost a loved one. On the other hand, he is grounded in the criminal underworld of his neighborhood. He is involved in immigrant smuggling and activities—he gets the Chinese jobs at a construction site, the Africans on the street as vendors–but at the same time he empathizes with their plight, does little things to help them.
He is separated from his bipolar wife, and he has custody of their two young children. After pissing blood, he discovers he has terminal cancer. He is obsessed with the image of his father, killed by Franco's men before he was born. A lot of this sounds like melodrama, and technically it is, but this sense of the overwrought comes more naturally to cultured Mexicans, like Gonzalez Innaritu, than to gringo Americans.
What's really striking in Biutiful is the filmmaking craft itself. Working with his regular dp Rodrigo Prieto, he captures the vibrancy of this impoverished community without aestheticizing it. The camera frequently moves away from a set to reveal something else, like a tangent, or a digression. The film is skillfully edited by Stephen Mirrione. Whereas Gonzalez Innaritu had four distinct but slightly overlapping stories in his breakthrough movie, Amores Perros, here he has a more linear narrative, with Bardem in almost every scene, which tends to veer off the highway from time to time.
The actor just gets better and better. His frazzled Uxbal is intense, if often misguided. That strong face looks more and more like the profile of the Native American on the old nickel. My bets are on him for Best Actor, and unless something pops up in the next few days, Biutiful for Best Film.
Read Howard Feinstein's full wrap up of 2010 Cannes in the Summer issue.