Back to selection
Simple Machine to Award Micro-Festival Grants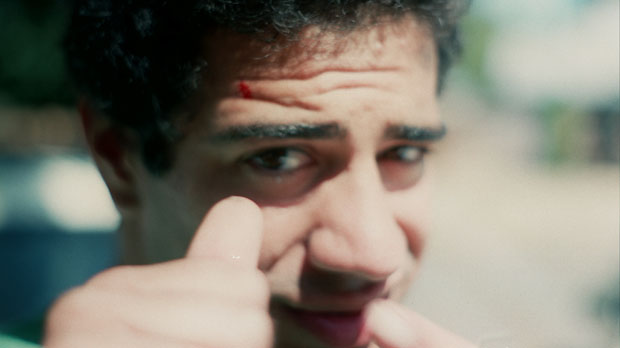 Simple Machine's Nandan Rao
Simple Machine, the online distribution platform connecting filmmakers to non-theatrical venues, is offering quarterly $1,000 grants to new small, innovative film festivals.
"How can we more fully explore the possibilities of hyper-local events designed to create an effective context for contemporary cinema?" asks Simple Machine's creator, Nandan Rao, in a statement. "How can we push the film-festival concept into smaller, more intimate nooks and crannies in our societal fabric? What new terms are needed to describe the formats of communal movie watching that resonate with us today? These are the questions we're hoping our grant-winners will help to answer."
The grant application is very simple — just an email pitch. And the rules are brief. From the press release:
The festival must be new; existing festivals will not be considered. The event must be held in a physical site, not online. The budget of the entire event should be completely covered by the grant (i.e. should not exceed $1,000).

Beyond those restrictions, the board is wide open. Proposals are not required to incorporate Simple Machine's films and tools, nor are they required to include a detailed budget of any kind. The applicants must simply offer reasonable evidence that they will be able to execute the proposed event for under $1000 within their proposed timeframe.

"We're looking to be surprised," explains Rao "Sell us on specific films or a process, on an audience or a space, on the reach or the intimacy, on the ambition or the simplicity. But be considerate; make sure it won't take us more than 10 minutes to understand your concept."
Simple Machine's micro-festival concept is in keeping with the company's ethos, as articulated in a guest post by Rao appearing last year here at Filmmaker. In that piece, "Start Showing Movies: A Call to Arms," he called on viewers to energize independent film infrastructure:
There is no mysterious higher power that handpicks certain movies for greater recognition and exposure. It's just people, and mostly people who read things like this, a room full of other filmmakers, bloggers, critics, die-hard fans, and the small handful of remaining distributors. So if anything's going to "happen" to a movie post-festival, we're the ones that are going to have to do the "happening." It's not of much real help to tweet good things about a movie if that movie isn't available anywhere. End the incestuous cycle of "for us, by us", make the movie available in your hometown, screen that shit to your neighbors, tomorrow.
The first winner will be announced April 15. Previous programming experience is not required, nor is the competition limited by geography. Anyone interested is invited to send a pitch to grant@smplmchn.com.