Back to selection
POV and The New York Times Launch New Documentary Film Initiative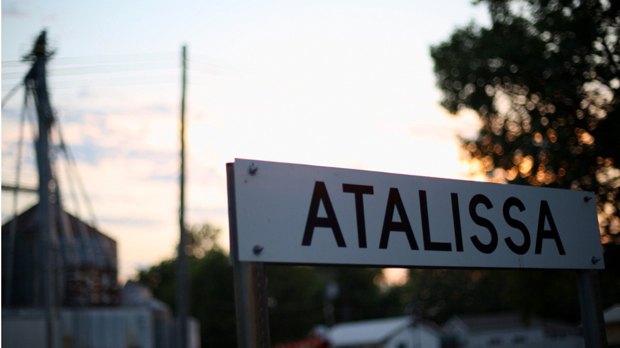 Yesterday the PBS documentary series POV and The New York Times announced a collaborative effort to simultaneously show documentary films on the organizations' individual websites. Later today the first film, Dan Barry and Kassie Bracken's half-hour The Men of Atalissa, which was produced by the Times, kicks off the effort, with a full series of films following throughout the year.
Along with the film, which is about a group of mentally disabled men who endured decades of abuse in the bunkhouse they lived in in Atalissa, Iowa, the Times will run an article about the men by Barry and the POV site will stream an interview with both Barry and Bracken. Stretching into old media, Barry's article will also be in Sunday's print edition of the Times.
Both organizations see this as the next step in an already fruitful history of collaboration, which includes public forums and Times screenings of the POV films Reportero, The Light in Her Eyes, and If a Tree Falls: A Story of the Earth Liberation Front. In 2011 a jointly-sponsored panel discussion on the Pentagon Papers, a major event in New York City, reached a national audience when it was incorporated into POV's broadcast and online streaming of the Oscar-nominated The Most Dangerous Man in America: Daniel Ellsberg and the Pentagon Papers.
But this represents something more as it moves both organizations more firmly into the area of regular joint distribution and even possibly production of social issue documentaries, a logical move in today's environment of mixing between long-form journalism and documentary (see Time magazine's Red Border Films, for instance, or the Times' own short series of Op Docs).
In announcing the new collaboration, Cynthia Lopez, Co-Executive Producer of POV, said, "Documentaries and journalism are natural allies, and our collaboration with The New York Times represents the best of both worlds. Americans are hungry for in-depth information. With this initiative, nonfiction filmmakers will join forces with the newsroom's top journalists to inform and engage the public about critical social issues."
Ann Derry, The Times Editorial Director, Video Partnerships, added, "We are excited to be working with POV, television's definitive showcase for independent documentary films. The Men of Atalissa continues The New York Times's rich tradition of documentary filmmaking. It's an extraordinary project and we look forward to an ongoing collaboration with POV."
Hopefully it will provide a highly visible new outlet for independent documentary filmmakers as well.
UPDATE: The material is online now at http://www.nytimes.com/interactive/2014/03/09/us/the-boys-in-the-bunkhouse.html and http://www.pbs.org/pov/blog/povdocs/2014/03/the-men-of-atalissa-watch-the-documentary-go-behind-the-story-with-journalists-from-the-new-york-times/