Back to selection
IFFBoston: How Do You Interview Subjects?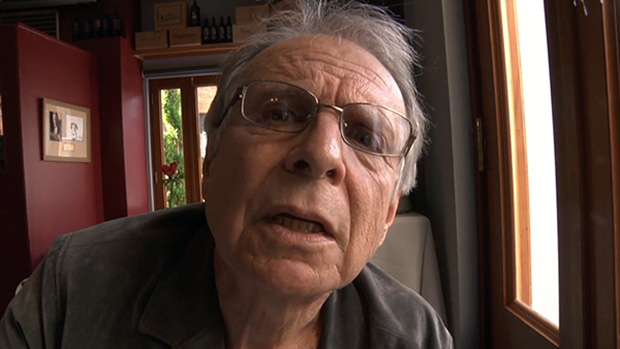 One Cut, One Life
At this year's Independent Film Festival Boston, the panel "The Art of Documentary Film Editing: Case Studies" featured moderator Jim Hession, editor of Rich Hill, Lucia Small, director and editor of One Cut, One Life and Bryan Storkel, editor of Fight Church.
An audience member asked the panel how they interviewed people and whether they prepped them beforehand, adding "Whenever I interview people, they're always really bad talking to the camera."
Storkel: I try and do as little prep as possible. I try to show up and just start talking and get to know them on camera. I'll have my questions ready, but I think it's better if you can carry on the conversation, and maybe look over your questions at the end. I always do a quick run through at the start — "try to repeat my question in your answer as my voice isn't going to be heard" and that kind of thing — but then I do all the getting to know them and [talking about] what we're going to talk about once we get the camera rolling.
Small: I am more of a classic cinéma vérité shooter, so I don't ever ask questions ahead of time. Though One Cut, One Life was different because Ed [Pincus] and I were filmmakers together.
It depends on how open your subject is. With my first film My Father, the Genius, one of my sisters was very reluctant to be interviewed so I did spend a lot of time talking to her about what the film was about and what kind of things I would want to ask her. It's about building trust. I don't like having formal interviews so I tend to not prep them with questions.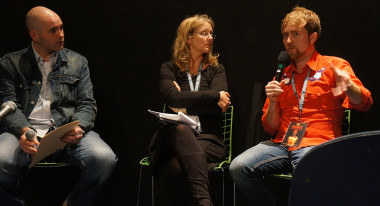 Hession: I'll just add, these two are director/editors, and I'm an editor. From someone who's watching lots of footage and the characters' relationship with the camera very closely, sometimes it just takes a long time for your subject to get comfortable with having the camera in their face. With Rich Hill, the film that I just finished up, they shot even when nothing was happening, not because it was necessarily great stuff they were getting but just to get their subjects used to having them around so that when something did happen they were comfortable with the cameras being there.
We had teenagers as characters. Especially now with reality programming everywhere, and especially with teenagers, we get there and they're walking around the house like they were on MTV Cribs. "This is my couch and this is my…" and we just had to hang out with them until that disappears.
Small: Ed Pincus used to say about this, that people want to please you. They want — unless they're antagonistic — to give you what you want. But then you get this sort of rehearsed quality, which you're trying to not have. You're trying to have this freshness as though you're capturing life as it's happening, so as Jim was saying you try to not let them even know when the camera is up or down.