Back to selection
Economical Storytelling at the MINY Media Center by IFP Demo Day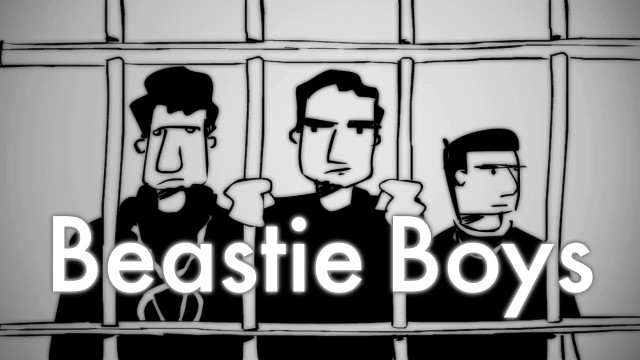 Blank on Blank
Given the bullpen of entrepreneurial ventures populating its space, it seemed only fitting that the MINY Media Center by IFP would have an inaugural demo day. At their campus in Dumbo, Brooklyn last Thursday, four of the Media Center's "incubators" offered a ten-minute pitch before fielding questions from a panel of experts — a first from all two of the demo days I've attended, that proved a welcome inclusion. The central undercurrent running across the four startups' presentations was economical storytelling, or, how to tell stories in the most effective manner possible.
Blank on Blank, the brainchild of media producer David Gerlach, addresses how to create content that resonates. Gerlach began compiling cutting room interviews with famous names (Kurt Cobain, Janis Joplin, John Lennon and Yoko Ono) and animating them, creating a largely popular YouTube channel, later backed by PBS Digital Studios. His goal, "to preserve the American interview," and to extent, good old fashioned journalism, is achieved by playing to the demands of the digital, visual-obsessed age, thus widening their reach. Blank on Blank's major revenue stream is derived from branded content, but Gerlach has bigger plans: to create Quoted, which he calls "a TED for interviews." The judging panel, comprised of Spencer Wang, Scott Stedman and Amy Nauiokas, was stumped on the relation between the two — is Blank on Blank a subsidiary of Quoted? — and despite Gerlach's thoughtful responses, I'm still a bit muddled.
Yet another company that distills information for public consumption, RadishLab is an interactive agency engineered to promote social change and innovation. In her presentation, CEO Alana Range argued that "social organizations do not do a good enough job of leveraging their stories." With such highfalutin concepts, matters are easily lost in translation when publicizing their causes. That's why RadishLab works with climate change organizations and institutions like the American Museum of Natural History to communicate science through "a story that hits home." By 2020, Range hopes that her company will be the leading agency focused on social change, and looks to achieve her goal through curation — both with her colleagues and clients.
SC5, a Helsinki-based HTML5 developer, thrives on facilitating the user experience. In today's world, noted their Brooklyn rep Brian August, you have a different experience with technology depending on the device of your choosing. What you see on your laptop is not what you get on your iPhone or iPad. That's where SC5 comes in, as their apps and services are designed to work seamlessly across all devices. Again, a company that puts content first through innovative measures.
Narratively, founded by presenter Noah Rosenberg, seeks to address two major dilemmas in today's media: the overcrowded webspace and the minimal market for long form storytelling. In an internet that generates a multitude of content by the millisecond, Narratively asks us to take a breather, and appreciate "untold stories" in a "story slow" mode. The site releases one story per day, sticking to one theme per week, and aims to keep the (paid) contributor first. Already, their against the grain journalism has caught the eye of WME, who sees the start-up, according to Rosenberg, as a "character incubator." Down the line, he hopes to create Narratively Studios, removing the agency middleman and bringing the site's content to life in house. Rosenberg and his team are committed to packaging each story the best way they see fit — through short docs, photo essays, interactive audio, or just plain old writing, with added live events where necessary.
Aside from Narratively, the knee jerk response here is that none of these companies are necessarily related to film, so why, then, should we be considering them. However, the banner initiative, to make things readily digestible for an audience, to position oneself against the trends to court that audience, is readily applicable to independent film. Once you have your story, your initiative, it's always important to consider the best means for relating it.