Back to selection
The Music Bed Launches #ProjectFilmSupply Contest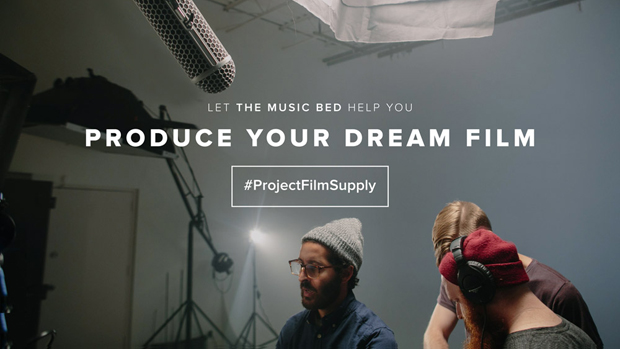 The following is a sponsored editorial post from The Music Bed.
For filmmakers, The Music Bed offers the valuable opportunity to license from a highly curated selection of music for use in films, commercials, etc. Their mission is to help visual artists tell their stories better than ever and this month, they want to help you bring your dream project to life through their new campaign: #ProjectFilmSupply.
Here's how it works: starting August 4, filmmakers will have one month to submit a short film idea along with an accompanying mood board. Participants are encouraged to use social media throughout the month of August to get friends, family and followers to vote for their project.
The grand prize winner, chosen by The Music Bed staff, will receive support on every level from seven sponsors, including lenses, camera and lighting gear for production, post-production storage hard drives, color correction technology, and a year's worth of free hosting for your film's website. Second and third place winners will be chosen based on community votes and will also receive a ton of great stuff. Altogether, the three winners will take home over $50,000 in prizes.
Click here to enter, and use #ProjectFilmSupply to spread the word on social media.
#ProjectFilmSupply from The Music Bed on Vimeo.