Back to selection
Benson Lee on Returning to His Independent Roots with the Sundance Comedy, Seoul Searching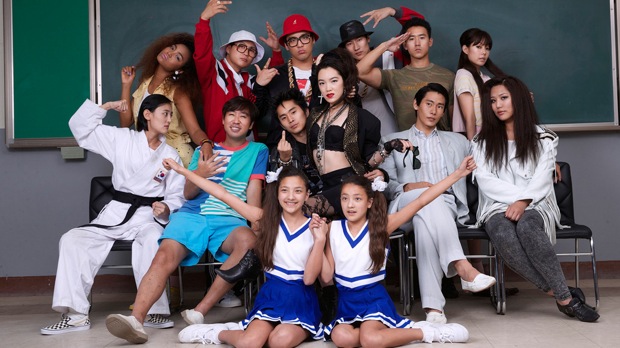 Korean-American filmmaker Benson Lee won the Jury Prize at Sundance with his Competition Drama, Miss Monday, in 1998. A decade later he returned with Planet B-Boy, a critically-acclaimed, commercially-successful doc about breakdancing crews competing in an international competition. Lee's success with Planet B-Boy led to both a studio deal and a career setback. Battle of the Year, a Sony production based on B-Boy, was as critically derided as the doc was praised, and it was a commercial failure to boot.
This year, Lee returned to the site of his Miss Monday success — the Sundance Film Festival — with an independent comedy drama shot in Korea and inspired by the John Hughes comedies the director loved growing up. The well-received Seoul Searching follows a group of teenagers at a Seoul summer camp in 1986. Below, Lee talks about casting via Facebook, Hughes and the difference between studio filmmaking and independent.
Filmmaker: Your film is described as an '80s-set teen comedy set in Seoul. What are its inspirations in terms of storytelling, whether that's Korean film or American '80s teen comedies?
Lee: I'm a big fan of John Hughes' films such as The Breakfast Club, Pretty in Pink and Ferris Bueller's Day Off. My goal was to recapture the spirit, attitude and style of that era with a global Asian cast. I'm also a huge fan of Korean movies which is a genre in and of itself. Because the movie is set in Korea and I had the opportunity to work with some phenomenal actors from Korea, we were definitely inspired to turn up the drama!
Filmmaker: Tell us about how you cast the film, particularly your use of social media to find your actors.
Lee: My script contains a large ensemble of characters from different parts of the world that made the scope of casting very daunting. Since we're an indie, I didn't have the resources to hold an international casting call to ensure I could find the best and most authentic actors for my movie. On top of that, the number of Asian American actors out there is very limited. All these factors led me to to hold an online casting call on the most connected platform in the world: Facebook. I created a campaign where I posted our synopsis, character descriptions, and sides for each character and we allowed anyone to submit a video audition for the film, regardless of their experience. We received tons of submissions from around the world and we invited the top applicants to in-person auditions in NY, L.A. and Seoul. This turned out to be a great success because I found several key members of the cast through this process.
Filmmaker: On a production level, what were the logistical challenges of piecing together your financing from Los Angeles, China and Korea, as you have? What sort of restrictions — or opportunities — affected the production because of this financing scheme?
Lee: If you only knew. Let's just say it was like pulling teeth throughout the whole process. On top of that, the conversion rates royally kicked our ass. There was no major restrictions or opportunities. Just a lot of waiting and hoping.
Filmmaker: How did your experience making a critically acclaimed, financially successful documentary — Planet B-Boy — and then a less well received and less successful studio-backed fiction film (Battle of the Year) affect your making this independent film as your next movie? Do you want to continue making studio films as well as independent films?
Lee: I went from having all the freedom in the indie world to relatively none in my first studio film. That was a real "process" for me and it definitely had me itching to make a film that was a lot more personal, where I could control every aspect of my work. But don't get me wrong. The indie world isn't always the most ideal place to be. It takes a lot of energy and you have to make a lot of sacrifices in order to achieve the dream. At this moment, I'm not a fan of studio franchises but I'm willing to direct any film, anywhere as long as I respect the story and its characters.