Back to selection
Is Netflix's Move Towards Traditional Distribution In Favor of Filmmakers, But Against the Theaters?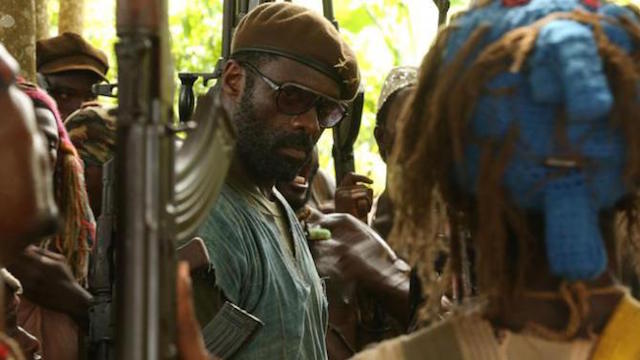 Beasts of No Nation
The notion of boycotting day-and-date releases seems a bit extreme since it's a widely practiced distribution strategy for several years running, but that's just what AMC, Regal, Cinemark and Carmike are planning with Cary Fukunaga's Netflix-acquired Beasts of No Nation. The exhibitors informed Variety that they will not screen the film for the sole reason that "they do not want to provide screens to films that do not honor what is typically a 90-day delay between a theatrical debut and a home entertainment release," thus conflating the latter, last step in the release process, with the more preliminary day-and-date. Their reasoning, however, speaks to the absolute power that Netflix holds over other VOD platforms.
Because Netflix requires a monthly fee, rather than "a-la-carte" payment like on iTunes, the theaters are operating from the assumption that Netflix's 57 million+ subscribers will all tune into Beasts of No Nation at home, rather than make the trip to the movies. Their choice to boycott it may, in some ways, be a financially sound one.
Tim League, of Alamo Drafthouse, says he will exhibit the film regardless, but as an arthouse chain, Drafthouse caters to a viewer that tends to value the theater going experience more so than the average multiplex attendee. The real curiosity here is that as Netflix furthers their way into the traditional distribution market, they run the risk of alienating the very theaters that make it possible. When faced with a Netflix deal from the filmmaker's perspective, however, it's harder to see the downside: $12 million (for Beasts) and the ability to maximize your audience worldwide sounds pretty enticing to me.