Back to selection
Vimeo Announces New Slate of Original Series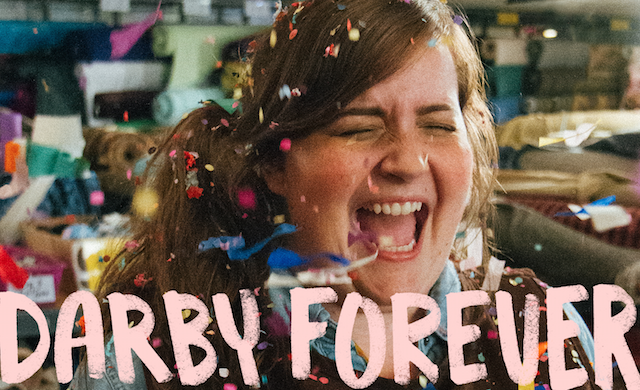 This morning, Vimeo announced a new slate of "Vimeo Originals," serialized and short form content available for purchase exclusively on the streaming platform. Now that their first Original, High Maintenance, has moved to HBO, Vimeo is going beyond the web series, and into comedy specials and short films. Bianca del Rio's Rolodex of Hate Comedy Special will premiere in December, while The Outs and Aidy Bryant's Darby Forever will follow early next year. As much as Vimeo is pushing the envelope in its embrace of different formats and particular demographics, the selections corroborate comedy as internet king. Via Vimeo, below is a rundown of each of the three Vimeo Originals on the horizon.
The Outs
Series creator Adam Goldman and his core team launched the first season of The Outs on Vimeo in 2012, and a passionate audience on Vimeo quickly followed. The Atlantic Monthly named the season finale one of the best episodes of television in 2013, AND the show was the only web series to make the list that year. Paste Magazine declared it the "best web series ever" and Voguecrowned it the next web series that needed to be made into a television show. The people spoke, and Vimeo answered with a resounding "HECK YES." And thus a fruitful creative partnership was born.
Season two of The Outs explores life at the crossroads, specifically the feeling that "just because it's over, doesn't mean you're over it."
Darby Forever
We jumped for joy at the chance to get behind this passion project from Saturday Night Livestar (and office favorite) Aidy Bryant. She both wrote and stars in this short film about a shopgirl named Darby who works at a fabric store called "Bobbins & Notions" in a "nameless town that is both ordinary and bizarre." Through her encounters with customers, Darby escapes into colorful daydreams that lift her out of the doldrums of her everyday life. This lady-powered piece also features the likes of Retta (Parks and Recreation) and Natasha Lyonne (Orange is the New Black).
Bianca Del Rio's Rolodex of Hate Comedy Special: Live from Austin

Since winning season six of RuPaul's Drag Race in 2014, Bianca Del Rio has shown no signs of slowing down. Variety named her a Comic to Watch in 2015, and The New York Times deemed her the Joan Rivers of the Drag World. She first came to Vimeo in the summer of 2015, when she sold a live taping of her Birthday Roast directly through Vimeo On Demand. And now, the stars have aligned for both Vimeo and Bianca's first-ever original comedy special to be one and the same. Named after her Rolodex of Hate, this comedy special promises Bianca's unapologetic, unfiltered, unbelievably funny take on the bullshittery of the world.