Back to selection
IFP Announces 10 Web Series Projects for Inaugural Screen Forward Labs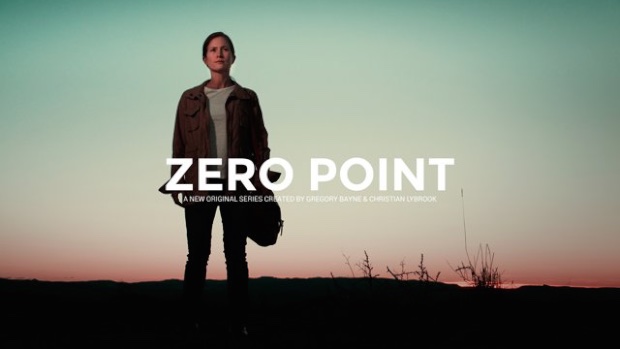 IFP, Filmmaker's parent organization, announced today ten projects for its inaugural Screen Forward Labs, which are dedicated to serialized, story-driven web content. Encompassing a series of intensive workshops modeled after the organization's Narrative and Documentary Labs, the Screen Forward Labs provide mentorship and year-round support for those looking to develop, market and finance their original online work.
The Screen Forward Labs are led by Amy Dotson, IFP Head of Programming, and Holly Kang, IFP Screen Forward Labs Producer. Commented Joana Vicente, Executive Director of IFP and the Made in New York Media Center, "We are excited to introduce the first IFP Lab for web based creative content. The landscape for storytelling is expanding exponentially as new distribution platforms evolve and as technology advances, providing more opportunities for content creators, artists and filmmakers to showcase and hone their craft. We hope to meet this demand and nurture the creative community in this rapidly changing industry."
The Screen Forward Labs officially commence today, with selected creative teams traveling to New York for workshops all week. This first selection is a diverse group encompassing celebrity humor, dystopian economic science-fiction and experimental animation. (One project, Gregory Bayne and Christian Lybrook's Zero Point, has traveled to other programs and has been previously covered here at Filmmaker.)
195 Lewis (Drama) A diverse group of young women navigate the realities of being black and queer in New York City. Chanelle Aponte-Pearson (Director/Writer), Yaani Supreme (Creator/Writer), Rae Leone Allen (Creator/Writer), Terence Nance (Writer/Producer)
Awkward Celebrity Encounters (Animated) Independent filmmaker Caveh Zahedi (I Am Not a Sex Addict) tells a different awkward celebrity encounter story in each episode. Caveh Zahedi (Director/Creator/Writer/Producer), Arnold Barkus (Producer).
Barbara and the Cake Boys (Drama) Set in a group home for people with intellectual and developmental disabilities in Northern California, residents grapple with the introduction of a new member of their household, Barbara, a vivacious artist with a wry wit and an intellectual disability, who manages to disrupt almost every routine they've established in the many years they've lived together. Erica Milsom (Director/Creator/Writer), Todd Shaiman (Producer), Adam Habib (Director of Photography)
Butch and Nellie Take the Rap Game (Comedy) Fresh off the bus from Baltimore, Butch and Nellie arrive in Los Angeles ready to win "So You Think You've Got the Voice." Instead, they encounter a series of failures culminating in a 3000% fucked up audition. It looks like they are going to have to build their gay rap empire brick by brick, glitzy TV shows be damned! Conor Fetting-Smith (Director/Creator/Writer), Lindsay Villareal (Producer)
Chinafornia (Animated) Unable to pay the $10 trillion it owes China, the U.S. devises a plan: to give China the state of California. Ellie Lee (Director/Creator/Writer/Editor), Nneka Bennett (Animator)
A History of the Middle East (Experimental) The tale of a Syrian woman, who upon losing her home in the 2011 uprising, goes back in time and into the future to remake history through dance. Susan Youssef (Director/Creator/Writer/Producer/Editor), Man Kit Lam (Producer/Editor), Nadine Toukan (Producer)
Namaste Bitches (Comedy) An original comedic series about the "underbelly of the yoga world." Mary Gillen (Director/Writer/Producer), Summer Chastant (Creator/Writer/Producer/Executive Producer), Nandita Argarwal (Executive Producer).
On the Lig (Comedy) Set against the backdrop of high-society parties, receptions, and black-tie events, Dara and his friends, struggling Irish artists in New York, mooch their way through life by attending any event to kick start their careers and fill up their stomachs. Niall McKay (Director/Creator/Writer), Marissa Aroy (Producer)
The Strange Eyes of Dr. Myes (Experimental) Brain scientist, Dr. Sheri Myes, survives a bombing, but is forever changed. Isolated by her obsessions and blind to the love, hate and self-interest that surrounds her, she endures various obstacles in her quest to raise the level of human consciousness. Nancy Andrews (Director/Creator/Writer/ Animator/Composer), Michole Briana White (Actress)
Zero Point (Sci-Fi Thriller) Consumed by the strange and abrupt death of her son, a woman investigates the cause of a mysterious disease she believes threatens to wipe out an entire generation. Gregory Bayne (Director/Creator/Writer/Producer/DP/Editor), Christian Lybrook (Creator/Writer/Producer)