Back to selection
How Who the F*@% is Frank Zappa Broke Crowdfunding Records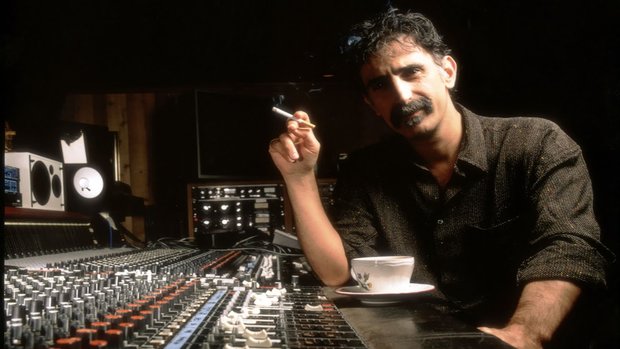 Who the F*@% is Frank Zappa
Raising over $1.1 million on Kickstarter, Who the F*@% is Frank Zappa (working title) recently shattered the crowdfunding record for a documentary project, previously held by the Bill Nye film. Directed by Alex Winter (Deep Web), the film is an authorized exploration of the iconic musician's life and work.
Of course, the project benefited from Zappa's name recognition and hardcore fan base. But that alone isn't enough to carry a crowdfunding campaign. In order to drive engagement, the filmmakers extended the campaign far beyond Kickstarter itself with coordinated benefit screening events of Zappa's concert film Roxy: The Movie around the world, additional "Add On Rewards" including Zappa albums, songbooks, and gear, and a live 3-hour YouTube webcast highlighting new material from Zappa's vault.
Filmmaker recently reached out to Winter to learn the secrets to the crowdfunding campaign's success.
Filmmaker: Was it always clear you would crowdfund to raise money for the documentary?
Alex Winter: Yes. For one thing, I think this is how Frank would have done it. He was all about owning his work and operating outside the system, running his own business. I like to think that Kickstarter is very much his style. Secondly, this is a much quicker way to get a project off the ground in terms of financing than traditional channels might be. We'll still need to bring in funding from investors, but that will come much faster now that we have the distinction of the highest-funded crowdfunding doc project ever, for example. And last but not least, I crowdfunded my last doc, Deep Web, and honestly I couldn't have made it any other way. So many connections came through opening up a direct dialogue with that community. I assumed I would see the same thing with Zappa, and I was right. So many stories, introductions, and even new subjects have come in because we've been directly accessible and working with the fans to get this off the ground.
Filmmaker: What innovative methods did you use to drive attention to the campaign?
Winter: The "innovation" was trying to think first about who would care about what we're doing.
Thinking about offline opportunities: record stores, indie theaters, word of mouth. We even resurrected Frank's old voicemail hotline at 818-PUMPKIN, where people could call and leave questions.
We tried to get creative about the rewards, and to figure out "wish fulfillment" scenarios, like playing Frank's guitar in his studio, or even OWNING HIS HOUSE.
Involving famous fans like Howard Stern and Penn Jillette, and collaborators like Cal Schenkel and Bruce Bickford. And drawing on wider pop culture icons, like Matt Groening and John K.
We benefited from a huge support boost from MST3K, whose creator, Joel Hodgson, was hugely influenced by Zappa, and who had recently completed his own successful crowdfunding campaign. So, he had ready access to over 50,000 Kickstarter users, whose interests were a good fit for discovering Zappa's life and work. He offered to create an additional reward for any of his backers who supported our project, which had an immediate and dramatic impact.
I spent a lot of time just trying to be accessible to fan communities that, honestly, know way more about Frank than I probably ever will. So, the goal wasn't to "impress" them, it was just to show how serious I was about this, and how much I wanted them to be involved. The real trick was just to remember that it's not just my project — it's this whole community's project, now.
Filmmaker: What was the thinking behind the benefit screening events and the YouTube webcast?
Winter: A huge percentage of Zappa's fans, honestly, are my age, and older. This isn't a core audience that lives on the Internet like the backers of some of the other most successful Kickstarter film and TV projects. We had to figure out how to reach audiences offline, meet them in their own communities, and in some cases, introduce them to the whole concept of crowdfunding and Kickstarter so that they could get on board with this community and this cause. We were lucky that Eagle Rock Entertainment, the distributors of Zappa's live concert film Roxy: The Movie, let us screen that as a fundraiser, and we tried to do that in as many cities around the world as we could to reach audiences who might not hear about this on Reddit or Twitter but would be perfectly likely to learn about it seeing a poster in their local record store, or theater, or winning tickets to a local Roxy screening on their hometown radio station.
The YouTube webcast was about reminding people that the single biggest thing about this campaign is the importance of saving all of this "lost material" in Frank's vault… and we figured the best way to do that was to share the experience we've had, of being the first people in decades to see some of this stuff. So, we wanted to share it live, to remind people what they're doing if they get involved, and what they're making possible. Plus. it was really important for that experience to be a collective one, bringing together the backers, so that we could all be part of this together… and it helped remind people that the whole thing was ending.
Filmmaker: What advice would you give to filmmakers contemplating crowdfunding?
Winter: The single biggest mistake I see people making in crowdfunding is underestimating the workload, and the length of the workload. I treat a crowdfund the same why I treat a film production; which is to prep the hell out of it, then clear space for the endurance-test of the launch and run of the campaign, just as you would for a shoot, and lastly remain engaged and present through the long-tail after the campaign is over, much like the marketing/release phase of a movie.
You get out of a crowdfund effort what you put into it, regardless of how great your campaign managers are. On Zappa, we had Ivan Askwith and his team, in my opinion the very best there is, and it was a fantastic experience. On Deep Web we had no campaign management at all. We were after a much smaller financial and backer goal on Deep Web, but the workload was about the same; huge prep, full-time engagement during the run, and staying with the backers and campaign long after both the campaign was done and even the movie itself was out. On Zappa we have almost 9,000 backers who we are in continual communication with. And we have a lot of plans for special events and featurettes and other services we will provide, that stretch ahead for literal years. Filmmakers need to not only be comfortable with this level of commitment, they have to want this level of commitment.
The reason I love crowdfunding is the same reason I love certain aspects of the digital revolution. This is the first time in human history that vast, democratized, like-minded communities can be formed and connected around the world, in real time. That's one of the most substantial and radical things the Internet has given us. If, like me, you think that's mostly a great thing, then crowdfunding is for you. If, like many, you think that's something to be shunned and battled against, I'd stay far away.
Find out more details about the campaign here.