Back to selection
DOC NYC Expands Industry Program for 7th Edition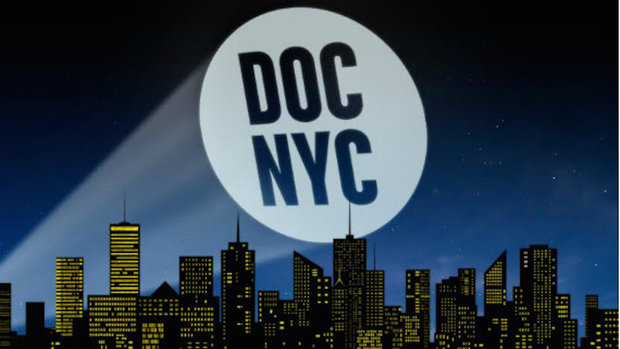 DOC NYC, billed as America's largest documentary film festival, will expand its industry-focused programs for the seventh edition of the film festival. The New York-based festival will run from November 10-17, with the Visionaries Tribute luncheon taking place on November 10.
"For six years, we've carefully nurtured our industry offerings to establish a must-attend gathering," said DOC NYC artistic director Thom Powers in a statement. "Last year saw major growth under the new banner of DOC NYC PRO, the new conference location at Bow Tie Chelsea Cinemas and its new lounge. This is a vital networking hub for doc makers to get their future films made."
Last year's festival experienced record-breaking ticket sales, with a 21% increase in attendance, reflecting more than 60 sold-out screenings and close to 30,000 attendees.
Deborah Rudolph returns in her role as DOC NYC PRO producer. In addition to the previous offerings of panels, master classes and keynote speeches, DOC NYC PRO will introduce new programs, which are listed below (with descriptions courtesy of DOC NYC):
Short List Day (Nov 11) – The DOC NYC Short List picks 15 of the year's hottest documentaries, with directors in attendance, as the lead-in to awards season. Last year, the list included all five films that went on to be Oscar nominees. In 2016, a full day will be devoted to conversations with the Short List filmmakers, broadening the popular single panel last year.
Only in New York Meetings (Nov 14-17) – New to the festival, four days of networking sessions will allow filmmakers to get face time with key decision makers in the worlds of financing, post-production, distribution, festival programming and more.
Pitch Perfect (Nov 14) – Expanding on previous DOC NYC pitch panels, this daylong event will select six work-in-progress documentaries for the filmmakers to pitch in a roomful of leading industry players. The structure is designed to connect filmmakers not only to financiers, but also to producers, post-production supervisors, sales agents, publicists, outreach coordinators and other mentors key to finishing a film and reaching an audience.
Also, it's not too late for documentary filmmakers to submit to DOC NYC. The Withoutabox Extended Deadline is on July 15. Also, filmmakers can submit works-in-progress to Pitch Perfect via Withoutabox. The deadline is August 15.
For more information on submissions and for festival passes, visit