Back to selection
In Austin, Building Community While Waiting for Festival Acceptance — or Rejection — Letters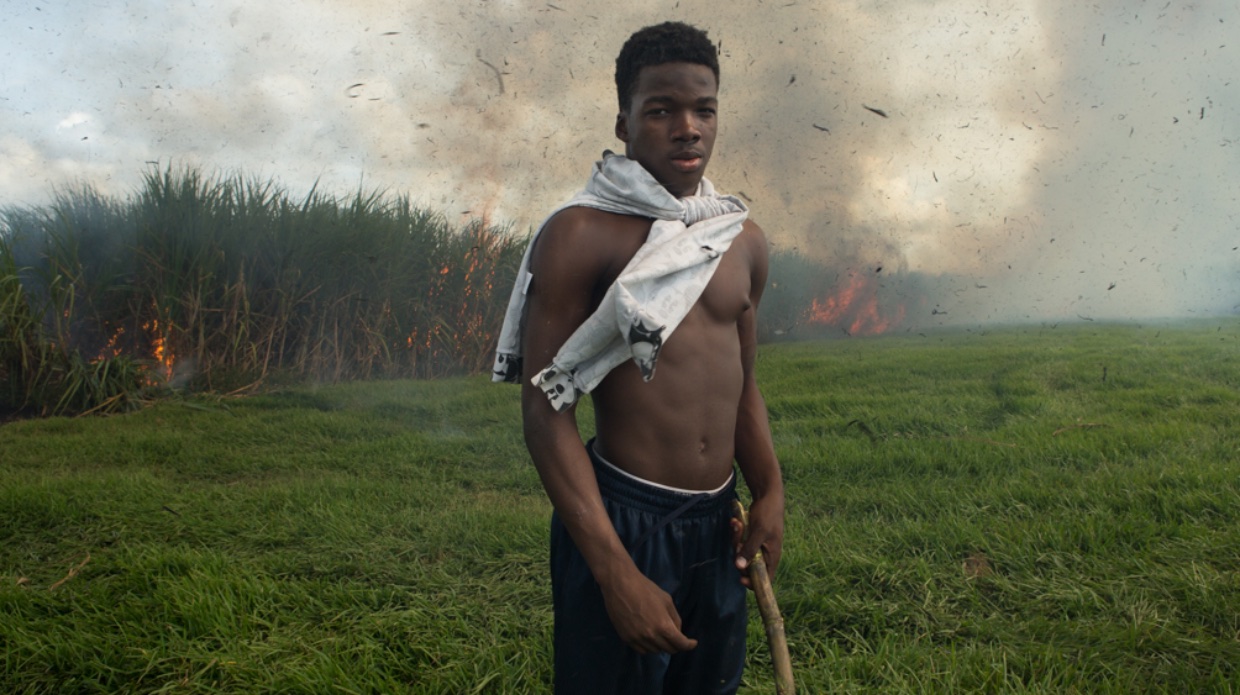 The Rabbit Hunt
Many of our filmmaker colleagues are at this very moment hoping to learn when they will screen their new projects to audiences for the first time. Come January, the semi-official season of festivals kicks off with the Sundance Film Festival and International Film Festival Rotterdam, both in late January; followed immediately by Internationale Filmfestspiele Berlin in early February; and in March, the South by Southwest Festival. This past week, those admitted to Sundance were notified after a panicky period of several months, and we'll learn collectively later today which movies the official lineup includes.
Regardless of the real path these films embark on, much is made in the entertainment press of the assumed starting — or ending — of careers that happens during the festivals. Readers of this magazine are uniformly aware that a world premiere berth at Sundance or SXSW might be the first step in a prosperous career (or simply a respite in an independent filmmaker's struggle for financial stability). However, few listicle-spouting journalists address the purgatorial state of waiting that these artists endure every winter — a period Don Swaynos, a producer of the Austin-shot drama Discreet, refers to as "the festival push." Many independent productions intentionally plan spring or early summer shoots in order to turn their films around in time for Fall deadlines (whether they have finished doing pickups, color-correcting and mastering is another matter entirely).
In places where the cinema community is active, the submissions process and nervous months of waiting around have become ritualized by mutually supportive work-in-progress screenings and boozy post-screening conversations between filmmakers. So it was that in the past several weeks, I was invited to multiple works-in-progress events in Austin, TX, where this paradoxical dynamic of unflagging camaraderie in the face of Hunger Games-style rivalries has become especially common. Although ostensibly in competition for spots in the Sundance and SXSW lineups, half a dozen filmmakers told me that Austin's "reputation as a center for American cinema" keeps the process from being too anxious or degrading.
In fact, for people like Jason Cortlund and Julia Halperin, the multi-hyphenate pair who wrote and directed the new feature drama La Barracuda, private screenings and friendly dinners during the push have become yearly happenings with "peers who are at about the same age and experience level. These kinds of groupings just sort of naturally form out of what you have in common. We've all been going to festivals with films since the late-'90s/early-2000s." In the case of La Barracuda, that meant getting input on "casting advice, to industry connections, to [screening] feedback, to general commiseration" from "80 to 100" of their industry friends – of which many were finishing their own new films.
Even for those without the luxury of "some success with distribution," as Cortlund and Halperin had with their 2012 Gotham Award nominee Now, Forager, the Austin filmmaking community can help buoy spirits. Ivete Lucas and Patrick Bresnan, the radical art-film couple on this year's 25 New Faces list, spend every winter submitting their humanistic documentary shorts: "We really like making new work, and don't have grandiose expectations… We've been rejected, like most filmmakers, from 95% of the festivals we have submitted to." But years of support from people like producer/director PJ Raval, "the first person who believed in our work," and the Austin Film Society's Holly Herrick, who Bresnan calls "an angel person," cultivated their breakthrough in 2016. When Bresnan and Lucas's The Send-Off got into Sundance, they received producing help from Ten Acre Films principles Kelly Williams and Jonathan Duffy — both back in the 2017 shuffle as producers of A Bad Idea Gone Wrong and co-producers of Discreet. Then it toured internationally….winning jury awards at SXSW and others, inspiring the filmmakers to pay it forward by hosting weekly drinks at Zocalo Café and barbecues for their supportive colleagues. After years of being turned down, Lucas and Bresnan have finally resigned themselves to "the idea that all of our films, regardless of reception, are part of a body of work we want to continually build upon" just as their luminous new movie, The Rabbit Hunt, readies for its World Premiere.
Still, as Cortlund and Halperin astutely note, independent film is "a hyper-competitive business with too much supply and not enough demand right now," so it is frankly surprising to learn that filmmakers like Lucas, Bresnan, or Williams rarely deal with bitterness from festival-spurned colleagues. Even though Ten Acre Films has had a project at Sundance or SXSW every year for the last five, Williams told me, "I've been lucky, and [hostility] hasn't been a direct issue" before. He comments, "support is the backbone of a good community, and that is what really makes a scene somewhere. I think how supportive and uncompetitive people can be is one major thing that keeps me tied to working [in Austin.]" With the 2017 Sundance lineup on the immediate horizon, Swaynos — who has edited, produced, and written Sundance and SXSW-accepted projects — agrees: "If someone else in town is doing great — guess what? They live in the same town as you. Your filmmaking community is now stronger than it was before."
What is the key to this mutualism in the face of sure rejection? These filmmakers agreed that when it comes to Austin's diverse cinema community and the wide net cast by the Austin Film Society, what's good for the goose is good for the gander. But for those who feel beaten down in this stressful time, Swaynos wants a word: "Rumors of acceptance and rejection start floating around. 'Did you hear anything yet? I hear that so-and-so heard two weeks ago that they got in'…If I could give advice, it would be: don't think about it."