Back to selection
Rotterdam Announces its 2017 Hivos Tiger Competition Films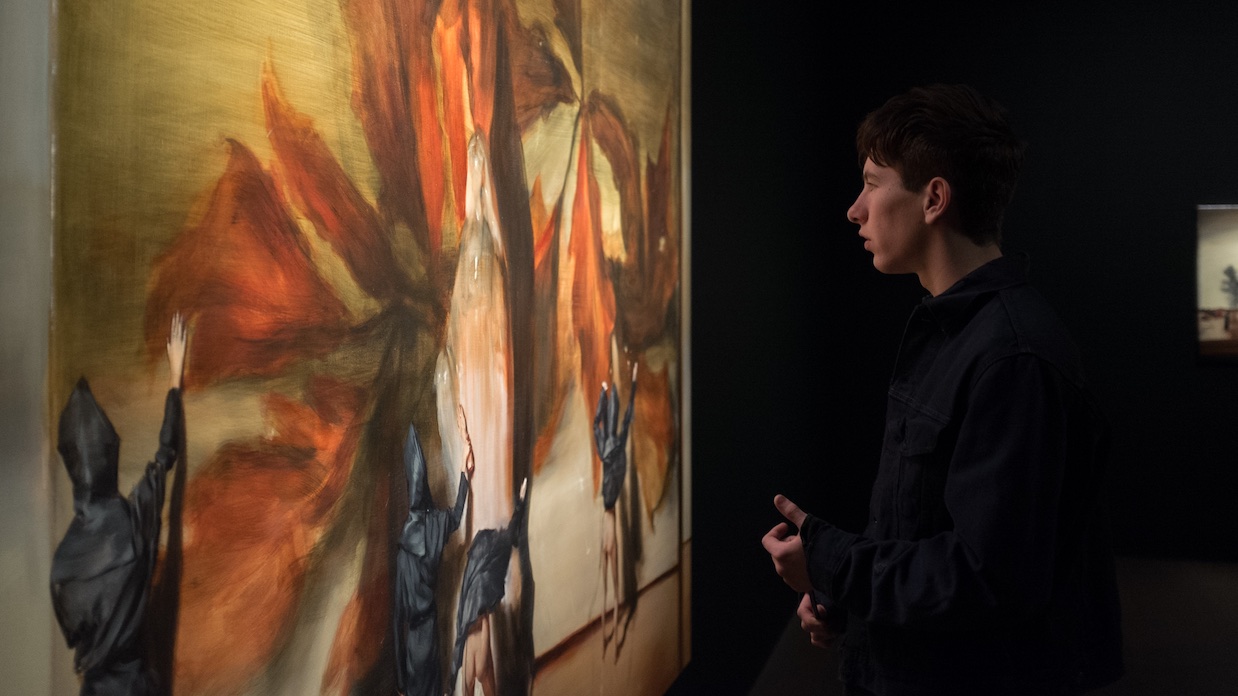 Light Thereafter
The International Film Festival Rotterdam announced today the eight films that will comprise its 2017 Hivos Tiger Competition. Among the titles are films from the Chile, India, Bulgaria and the United States, the latter represented by the first narrative feature of kogonada, one of Filmmaker's 2014 25 New Faces.
Commented Festival Director Bero Beyer, "This years line-up of the Hivos Tiger Competition features bold and daring filmmakers that don't shun the use of other media, alternative narrative structures and provocative and relevant themes. The nominees and their works deserve international recognition for their artistry. We are proud to present each of these eight films with a special spotlight on their own day, and bring them to a big audience throughout the festival."
From the press release, the complete line-up and jury are below. The International Film Festival Rotterdam runs this year from January 25 – February 5.
Arábia, Brazil, 2017, Affonso Uchoa, João Dumans. In an old aluminium factory in Ouro Preto, a young man finds the diary of a worker who died in an accident. Reminiscent of the way Westerns use anonymous drifters, driven by survival instinct, as the story's hero, Arábia focuses in on the life of a marginalised worker in contemporary Brazil.

The Burglar, Israel, 2017, Hagar Ben Asher. Alex, an 18-year-old woman, lives with her mother in the small town of Arad in the middle of the desert close to the Dead Sea. One day, her mother disappears without any explanation and Alex is left to her own devices. After her home is broken into, she decides to become a burglar herself and thus finds a way to deal with life, even finding love and passion.

Colombus, USA, 2017, kogonada. In the enchanting Modernist city of Columbus, architecture enthousiast Casey – who is caring for her recovering addict mother – and Korean-American Jin have both reached a dead-end. A father in a coma brings about change in this American drama with an Asian flavour.

Demonios tus ojos, Spain, 2017, Pedro Aguilera. A filmmaker finds an erotic video of his younger half-sister on a sex site. He hasn't seen her for some time, and decides to look her up in Colombia. As he tries to find out why she posted the video, he becomes increasingly fascinated by her.

Light Thereafter, Bulgaria, Belgium, 2017, Konstantin Bojanov. Light Thereafter follows the emotionally unstable and otherworldly young man Pavel, who criss-crosses Europe in search of his idol, the mysterious painter Arnaud. Desperate, lonely and adrift, Pavel tries to clamp on to the characters he meets along the way.

Quality Time, Netherlands, Norway, 2017, Daan Bakker. Quality Time presents a series of short narratives about young quaint men who are struggling, and their concerned parents. Through a wondrous combination of film styles, a loving portrait is sketched of human beings as the playthings of life.

Rey, Chile, France, Netherlands, Germany, Qatar, 2017, Niles Atalla. In the nineteenth century, a French adventurer sets off to establish a kingdom in the inhospitable South of Chile, uniting the feared Mapuche under him. The response of the Chilean army is devastating. Rey is both an intricately designed adventure film as well as powerful textural experiment.

Sexy Durga, India, 2017, Sanal Kumar Sasidharan. During a nocturnal ride, a young woman and her lover come across a cross-section of Indian male society. What starts out as an attempt to escape descends into a journey through hell – from which no escape seems possible.

Of the eight nominated directors, one will leave at the end of the festival with a Hivos Tiger Award and a cash prize of € 40,000. In addition, a special jury award worth € 10,000 will be presented for an exceptional artistic achievement within the competition. The international recognition and attention a Hivos Tiger Competition nomination brings is just as important as the money. So in this respect, there are no losers in this competition – only winners. For many filmmakers, the Hivos Tiger Awards represent that bit of essential support that can often be the decisive factor in getting a financier on board to make a follow-up project possible, for example.

This year, the professional jury consists of filmmaker, author and publisher from Malaysia Amir Muhammad; Colombian producer and artistic director Diana Bustamante Escobar; award-winning Belgian director Fien Troch; filmmaker, screenwriter and producer Michael Almereyda from the United States and the photographer and writer from Iran Newsha Tavakolia.