Back to selection
DP Simon Chapman on Sundance-Bound Australian Thriller Killing Ground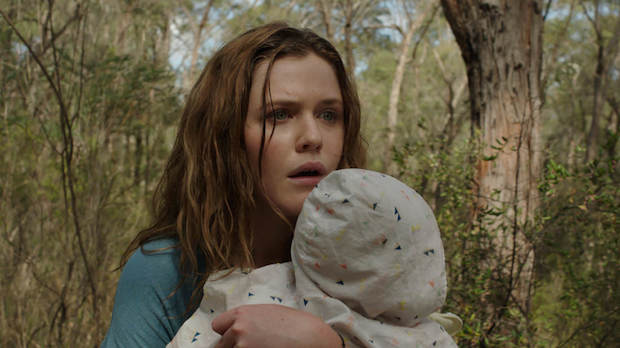 Killing Ground
Simon Chapman has has served as DP on nearly 50 features, shorts and TV series since 2001, including five shorts from director Damien Power. In 2016 Chapman shot Power's debut feature, Killing Ground, which premiered at the Melbourne International Film Festival and is set to screen during the Midnight section of the 2017 Sundance Film Festival. In addition to his work with Power, Chapman has shot films for Sean Byrne (The Loved Ones, The Devil's Candy) and Tony Ayres (Cut Snake). He speaks below about the naturalist thriller Killing Ground ahead of its screening at Sundance.
Filmmaker: How and why did you wind up being the cinematographer of your film? What were the factors and attributes that led to your being hired for this job?
Chapman: I have shot around five short films with Damien. Short films are a great way to establish a relationship with a director and to understand each other in a creative working way. We actually shot our last short film together only weeks before we shot Killing Ground. We both thought it was a great warm-up to the pressure of shooting the feature. I actually told him after the last short, previous to the final short, "No more shorts, we are ready now!" He said, "Just one more."
Thankfully he wanted me to shoot his first feature. We question all our choices in a very constructive and creative way. Damien has such a great knowledge of film and calm on-set manner. I love collaborating with him.
Filmmaker: What were your artistic goals on this film, and how did you realize them? How did you want your cinematography to enhance the film's storytelling and treatment of its characters?
Chapman: I wanted the film to feel naturalistic. The film is primarily set outdoors in the Australian bush; we wanted the locations to feel natural yet something foreboding about it too. It was more a selection of locations within the bush setting that helped create the right tone for each scene. It was all within one hour of Sydney and was where we spent four of the five weeks shooting.
We wanted the camera to watch the horror unfold without resorting to distracting camerawork or unnecessary cuts. The camera had to be fluid with the action and move without drawing attention to itself. We worked very hard to keep the camerawork invisible. Damien and I both love long takes following the action. We pulled off some great shots thanks to our fantastic Steadicam operators and cast working in perfect unison.
Filmmaker: Were there any specific influences on your cinematography, whether they be other films, or visual art, of photography, or something else?
Chapman: We watched Deliverance and The Shining, Panic Room, Prisoners. They were influences in creating tension. We tried to just spend time on location taking pictures, acting out scenes and discovering our own language for the film. It has a mix of static, handheld and Steadicam. We tried to just find what felt right for each emotional moment.
Filmmaker: What were the biggest challenges posed by production to those goals?
Chapman: The location work was difficult as we had lots of bad weather, a very tight schedule and limited resources. We had two grips and two elex for the majority of the shoot. The small cast and crew worked tirelessly in some very tough conditions. The night work was tricky and the climax of the film had many different elements that needed to come together. A mix of location, studio sim-trav, car stunts and night work. I think it works really well so I'm pleased with the result.
Filmmaker: What camera did you shoot on? Why did you choose the camera that you did? What lenses did you use?
Chapman: We used the Arri Alexa with CookeS4 lens. It is a very reliable camera, durable and I knew it could handle the hard ever-changing lighting conditions we would encounter. I've always liked the Cooke lens. They are kind with faces and skin tones. I tried to shoot most day exterior scenes at T5.6 as I wanted the depth of field. I wanted the leaves and trees to feel present and not just a mushy out of focus blur. We shot pro-res.
Filmmaker: Describe your approach to lighting.
Chapman: Day scenes was about keeping it natural and using negative fill mostly to create contrast. The changing weather was the biggest challenge in trying to keep scenes consistent. We shot scenes in the rain and sun and cloud, sometimes within an hour! That was a headache. Night lighting was about seeing just enough detail to keep it feeling as realistic as possible.
If you're in the bush at night there's very little ambient light. We didn't have the resources for any big night lighting setups so I tried to be selective about what we should see. I think it works for the tension and feels believable.
Filmmaker: What was the most difficult scene to realize and why? And how did you do it?
Chapman: There is a four minute shot that follows our main cast through the bush/beach location which also involved a two year old walking on her own to a specific spot. We wanted it to hold in one shot. We got it in three takes I believe. There was a huge sigh of relief when we got it.
Filmmaker: Finally, describe the finishing of the film. How much of your look was "baked in" versus realized in the DI?
Chapman: We tried to stay true to what we got on the day of shooting. We did some subtle desaturation as the film progresses but generally kept it naturalistic.
Billy, our colorist, did a great job in helping match the various lighting conditions we encountered each day.
Camera: Arri Alexa
Lenses: Cooke S4s
Lighting: Various
Processing: Digital 2K prores
Color Grading: 10 days