Back to selection
Crystals, a Severed Head and "the Cannes Experience": Sam Kuhn's Cannes Diary, Part Three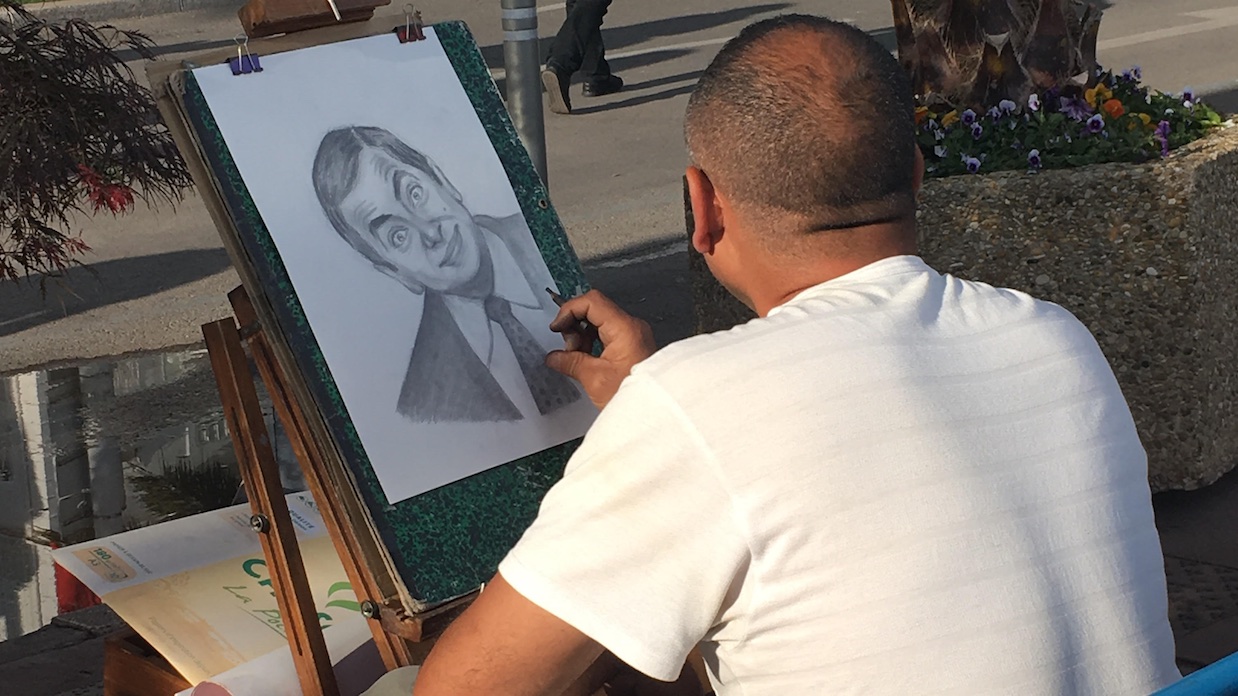 Director, screenwriter and boatbuilder (!) Sam Kuhn is in Cannes premiering his short film, Möbius — described as "a moth-eaten tale of magic and mutation half remembered by a teen poet who's beloved lies lifeless in a stream" — in Critic's Week. Filmmaker asked Kuhn, who hails from the Pacific Northwest, to keep a diary of his experiences, which rapidly went from jet-lagged to deeply strange. Here is his third entry; click here for them all.
Day 5
The Hungarian ghost emailed producer L to ask, "What was the end destiny of the rock?" Her last post to Facebook, "Life, not so serious…" But was I taking it too serious? Baumbach's film was incredibly funny. Why am I trying to hate on Baumbach? I love Baumbach, Yorgos too. I told the rock story to a fellow filmmaker in my program, and he told me a story about Susan Sarandon making a film in Winnipeg. Apparently her jeweled earrings were stolen from her apartment the first day she arrived. The local newspaper ran the headline, "SHAME UPON US!" The article explained that Sarandon was an opportunity to prove to the world Winnipeg was not a backwoods town but the sort of place celebrities frequent. It vehemently encouraged the thief to return Sarandon's jeweled earrings for the honor of the whole town. Two days later a severed head was found in my new friend's building. The head was wearing her earrings — a prostitute had been the thief and murderer. Laughter in the age of terrorism can be a strange thing.
While walking back on the Croisette I serendipitously ran into the women who gifted me Black Rock — I told them the tale to which they replied I was at the beginning of a great journey. They told me of the others who'd received stones. Apparently Adrien Brody is also a magician they gifted Black Rock to. Spike Lee got a Pink Rock. They invited me to bring the whole crew to ceremony the following day. It's suddenly occurring to me that in this sort of "moment" I'm having I'm presenting myself to the world as a person interested in crystals. This is not untrue, but it's strange because the world of crystals is something entirely new to my life and specific unto this "Cannes experience" and no doubt a strange way to present oneself to the public. I'm imagining the type of person that would reach out to me on the basis of this article… But I can't imagine. Sometimes you don't know what you don't know. That night I went to the Spike Lee (Pink Rock) charity dinner for Planned Parenthood. Spike seemed hot on the idea that someone should give Trump fake nuclear codes. We all nervously laughed, trying to ignore the fact that we existed inside a military-sealed bubble full of the exact "elite" most alt-righters want wiped from the globe. The green witch became a flower thief and placed one in each of our pockets as the cast and crew of Möbius wandered the yachts drunk on margaritas. It's extraordinary in meeting so many people how few are as wonderful as your own friends. I looked up at the seagulls circling the dock and saw that they too fly together.