Back to selection
The American Film Theatre, Another Woman, Cheech and Chong's Next Movie and More: Jim Hemphill's Home Video Picks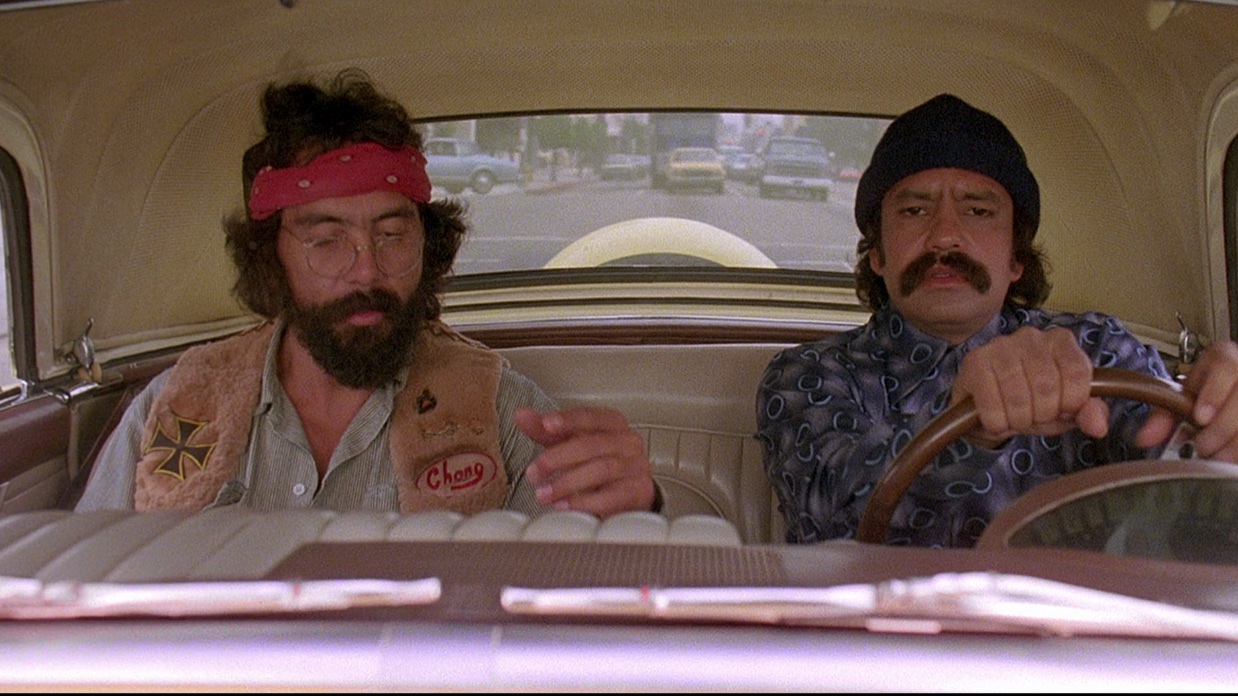 Cheech and Chong's Next Movie
In the early 1970s, producers Edie and Ely Landau launched the American Film Theatre, a project designed to bring filmed adaptations of great stage plays to the masses. It was a fairly bold idea at the time given the business and technology of distribution: each filmed play would play simultaneously on around 500 screens, for one showing only — something similar to what Fathom Events does today, only without the benefit of digital exhibition. The productions were financed by a combination of corporate sponsorship and subscription ticketing in which audiences bought advance tickets for an entire season of films, like they might do for a concert or live theater series. The Landaus also kept costs down by convincing actors and directors to work for a fraction of their asking price; Lee Marvin claimed that he took a $725,000 pay cut to star in the AFT production of The Iceman Cometh. The Landaus' experiment yielded two seasons of exceptionally fine films by directors including John Frankenheimer, Tony Richardson, and Lindsay Anderson, with casts that featured actors such as Marvin, Jeff Bridges, Jessica Tandy, Gene Wilder, Joan Plowright, John Gielgud and Alan Bates. Two of the best AFT films, Arthur Hiller's adaptation of Robert Shaw's The Man in the Glass Booth and Laurence Olivier's staging of Anton Chekhov's Three Sisters, are now available from Kino Lorber as special edition Blu-rays that contain new restorations of the films as well as supplementary interviews.
The Man in the Glass Booth is the lesser known of the two plays today, but in 1975 it was one of the AFT's major successes, netting an Academy Award nomination for Maximillian Schell's performance as a Jewish businessman who is possibly a fugitive Nazi hiding in plain sight in Manhattan. Shaw, an actor and playwright best known today for his role as Quint in Jaws, wasn't crazy about screenwriter Edward Anhalt's adaptation of his work and took his name off of the film, but it's hard to argue with the final result as conceived and executed by Hiller; it's a riveting, frightening meditation on guilt and evil that takes the audience in the palm of its hand and squeezes for two solid hours. Hiller's mastery of blocking and camera movement keep Shaw's play kinetic without resorting to the forced "opening up" that plagues so many filmed theater pieces; the same can be said of Olivier's inspiringly cinematic treatment of Chekhov's classic, in which he finds consistently expressive ways of positioning his actors in the frame in order to convey their stifling, shattered existences.
One of Chekhov's most devoted modern day disciples, Woody Allen, made one of his best — and certainly most underrated — films in 1988 when he wrote and directed Another Woman, newly available on Blu-ray from Twilight Time. A character study of a philosophy professor (Gena Rowlands) with a complete lack of self-awareness who comes to learn that she has misunderstood virtually every relationship in her life, it contains a number of elements that Allen would explore again in later films like Blue Jasmine, Husbands and Wives, and Everyone Says I Love You. I'm a fan of all of those movies, but there's something exceptionally powerful about Allen's concentrated treatment of his themes in Another Woman, which clocks in at a brisk 81 minutes yet tackles enormous questions about identity, denial and how much control we have over our own lives and the lives of others. It's all anchored by Rowlands' exceptional performance, a tightly wound study in control and repression that sharply contrasts with her hot, unwieldy work in husband John Cassavetes' films. That said, for all their differences, Allen and Cassavetes have a lot in common; they're both obsessed with the complexities of the human heart and how our desires alternately run roughshod over our sense of reason and are suppressed by it.
Jammed with great performances and fully realized characters (Rowlands receives able support from Gene Hackman, Ian Holm, Blythe Danner, Mia Farrow, John Houseman, and many others), Another Woman is a model of narrative economy — screenwriters would be well served by a close study of how Allen says so much in so compact a package. It's one of several highly recommended recent Twilight Time limited editions, along with Robert Mulligan's enchanting 1991 coming-of-age drama The Man in the Moon – like Another Woman an exquisite example of visual storytelling that's as elegant as it is straightforward — and Karel Reisz's searing 1978 drama Who'll Stop the Rain. That film is one of several post-Nixon noirs that perfectly convey America's sense of disillusionment and aimlessness in the years following the war in Vietnam; its tale of a trio of broken souls brought down by a load of smuggled heroin stands alongside Night Moves, Straight Time, and Cutter's Way as one of the great Watergate hangover movies. Anchored by a trio of exemplary performances (Nick Nolte, Tuesday Weld, and Michael Moriarty), it articulates an entire culture's psychological despair via a crime story that's as engrossing at it is disheartening. It's a movie that gets under your skin and stays there.
A very different kind of drug movie, the stoner comedy Cheech and Chong's Next Movie, is also new to Blu-ray and well worth a look. Cheech Marin and Tommy Chong's first foray into feature filmmaking, Up in Smoke, was an enormous hit upon its release in 1978, giving Chong the clout to step into the director's chair for the follow-up. Presumably, he assumed he could do as good a job as record producer Lou Adler, who had directed Smoke, and he was right — while Up in Smoke is funny enough and gets by on the amiable charm of its two leads, most of the time Adler seems lucky to get the camera in focus and aimed in the general direction of the actors. Next Movie is a far more precisely calibrated comedy, though its craft may seem elusive at first given the ramshackle nature of the screenplay; there's almost no plot to speak of, just a series of episodes and digressions in which Cheech and Chong ride around L.A. and get into misadventures involving a movie set, a massage parlor, a comedy club, a UFO (!), and of course, massive amounts of marijuana and cocaine. The humor is juvenile and the story nonexistent, but Chong is surprisingly deft at framing the set pieces for maximum impact, borrowing his style from animator Chuck Jones and turning Next Movie into essentially a live-action cartoon. It helps that the cast is packed with great comic talent: Edie McClurg, Paul Reubens (who also appeared in Universal's other big comedy of 1980, The Blues Brothers), Phil Hartman, Rita Wilson, Michael Winslow, and Cassandra Peterson (later known as Elvira) all make early appearances in the picture.
Viewed almost 40 years after its release, there's something almost innocent about the good-natured silliness of Cheech and Chong's comedy, even though at the time they were the bane of parents' existences. Next Movie is probably the best of their screen pairings, and Shout! Factory has done a bang-up job on the Blu-ray, with a crisp new transfer and an engaging 20-minute interview with Marin included as a supplement. Cheech and Chong's Next Movie is one of several late 1970s/early 1980s comedies recently released by Shout's "Shout Select" label; I'd also recommend Michael Schultz's influential and energetic ensemble comedy Car Wash and Art Linson's Where the Buffalo Roam, a truly bizarre movie anchored by a terrific Bill Murray performance as Hunter S. Thompson and an original score by Neil Young. All three of these idiosyncratic comedies will give viewers of a certain age a painful twinge of nostalgia for the era in which they were made; it's hard to imagine any of them finding their way onto a major studio's release slate today.
Jim Hemphill is the writer and director of the award-winning film The Trouble with the Truth, which is currently available on DVD, iTunes, and Amazon Prime. His website is www.jimhemphillfilms.com.