Back to selection
Highpoint, The Lodger and Zaza: Jim Hemphill's Home Video Picks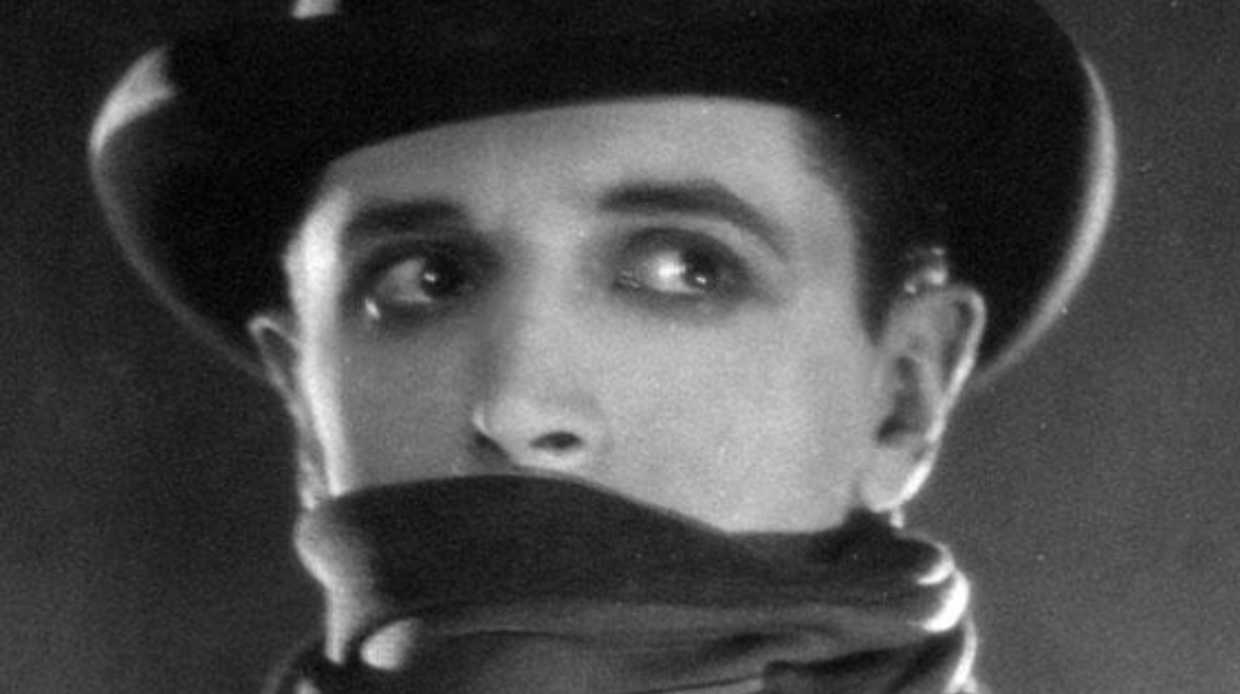 The Lodger
One of the most flat-out entertaining action-comedies of the 1980s — and one of the most inexplicably obscure — is now available on Blu-ray thanks to the good people at indie label Code Red. Highpoint (1982) stars Richard Harris as an unemployed accountant who finds himself at the center of a wild adventure involving the CIA, organized crime and a wealthy family whose members include a brother who has faked his own death (Christopher Plummer) and a sister with whom Harris falls in love (Beverly D'Angelo). The increasingly elaborate plot is gleefully silly and spectacularly amusing, anchored by Harris' witty performance and Plummer's equally energetic turn as the film's villain. Both actors look like they're having a blast, and the pleasure they exude is highly infectious and matched by the visual pleasures director Peter Carter generates in one rousing set piece after another. The stunts in this movie are truly astonishing, as are the inventive and increasingly outrageous car chases, and the action is impeccably paced — the movie races by but is never exhausting or noisily oppressive. (A rousing early score by ace composer Chris Young, who is interviewed on this Blu-ray, adds to the sense of playful merriment.) Evidently the film, a Canadian tax shelter production, was plagued with production problems; principal photography took place in 1979 but the movie wasn't released until three years later, and there are signs — like a voiceover narration by Harris that sounds like a last-minute addition — that there was tinkering going on that whole time. Yet the final result couldn't be more enjoyable; it's sheer giddy fun that recalls Hitchcock in its deft blend of laughs and thrills…which leads me to my next recommendation for the week.
The Lodger (1927) was Alfred Hitchcock's third film, but the director thought of it as the first "real" Hitchcock movie, and it's easy to see why — it contains an impressive number of visual and thematic motifs that would reappear frequently in Hitchcock's work over the course of the next 50 years. Adapted from a 1913 novel inspired by the real-life exploits of Jack the Ripper, The Lodger tells the story of a boarding house where the residents slowly start to wonder if their new roommate is a notorious local serial killer, a premise that yields Hitchcock's introduction of one of his favorite recurring storylines: the innocent man wrongly accused who must clear his name while evading authorities. A number of other Hitchcock preoccupations — with blondes, with subjective camerawork and editing, with morally questionable and incompetent authority figures, etc. — debut here in surprisingly refined and complex form, as the director self-assuredly combines several modes of filmmaking prevalent at the time (German expressionism, English documentary realism, American melodrama, etc.) into one seamless and satisfying package. The Lodger is an extraordinary crash course in visual storytelling from one of the all-time masters, and it looks better than I've ever seen it thanks to a digital restoration showcased on the new Criterion edition of the film. It also sounds better — a richly atmospheric and newly commissioned score by composer Neil Brand beautifully augments Hitchcock's images with a soundtrack that breathes new life into this 90-year old film. Brand also contributes a fine score to Hitchcock's less well known but worthy follow-up to The Lodger, Downhill (also 1927), which is included in its entirety as a supplementary feature on the Criterion disc alongside several superb visual analyses and interviews.
Allan Dwan had a career roughly as long as Hitchcock's (he directed movies from 1911 to 1961), and vastly more prolific — according to Peter Bogdanovich, whose interview with Dwan is included in his indispensable volume, Who the Devil Made It, Dwan signed over 400 films and was involved in the making of hundreds more. Yet Dwan is more or less forgotten by all but the most obsessive film buffs, partly due to his wide range (unlike Hitchcock he never committed to any particular genre, and thus lacked a "brand") and partly due to the fact that his best work was mostly done in the silent era. Whereas Hitchcock's opportunities and talent only increased once talkies came in, Dwan's sound-era assignments became more perfunctory, and the ratio of great movies to mediocre ones shifted toward the latter. (Nevertheless, Dwan rarely went more than a few years without a good picture — a Brewster's Millons, or a Sands of Iwo Jima. He just made a lot of movies that were beneath him too.) In the 1910s and 1920s, however, Dwan was at the forefront of the very invention of cinematic storytelling, and contributed a number of technical innovations to the medium. He's credited with creating the first crane shot when he advised D.W. Griffith on the solution for a problem that director faced on Intolerance, and according to Bogdanovich he was the first filmmaker to utilize a dolly. Yet Dwan was no mere gear-head; he was also a sought after actors' director who guided Gloria Swanson, John Wayne, Shirley Temple, and many other stars to some of their finest performances. (Oh yeah, and he discovered Ida Lupino, Carole Lombard, and Natalie Wood.) Swanson in particular was a Dwan favorite; the actress and director collaborated on several excellent films, including the charming and funny Manhandled (1924) and an early experiment in color filmmaking, Stage Struck (1925). Their first movie together, the 1923 melodrama Zaza, is now available on Blu-ray from Kino Classics and offers a valuable opportunity for study of this singular director — especially since it contains an information-packed commentary by Dwan biographer Frederic Lombardi and insightful liner notes by film historian Imogen Sara Smith. As the title character, a music hall star from the streets who rises to respectability, Swanson is a powerhouse of energy and sass — for anyone who knows her only as Norma Desmond in Sunset Boulevard, the performance is a revelation. Dwan showcases her performance with a snappy, unobtrusive visual style that consistently conveys the director's perpetual good humor and humanism; his is the kind of light touch that goes down easy but is awfully difficult to achieve.
Moving from silent films into the early sound era, Warner Archive has released a delightful new DVD of Vitaphone shorts collected as Vitaphone Varieties Volume Three: 1928-1929. Vitaphone was Warner Bros.' proprietary sound-on-disc process that they used throughout the late 1920s and early 1930s, most famously on the 1927 feature The Jazz Singer; both before and after that landmark film, the studio released a series of "Vitaphone Varieties" designed to hasten the sound revolution. These short subjects often showcased vaudeville performers and classical musicians and provided early exposure for future stars like Jack Benny, George Burns, and Gracie Allen. There are no celebrities of that stature on Vitaphone Varieties: Volume Three, which in some ways makes it even more essential and valuable — it preserves the work of dozens of performers who might otherwise be lost to history. The 16 shorts included here vary wildly in artistic quality, ranging from the genuinely impressive (performances by The Croonaders, Horace Heidt and his Californians, and others) to the intentionally funny (Ray Mayer and Edith Evans performing songs with titles like "Men Get Pearls From Oysters, but Women Get Diamonds From Nuts") to the unintentionally funny (a harpist awkwardly staring into the camera while accompanying an eardrum-shredding operatic singer), but all of them are highly entertaining and of great scholarly interest. They're also lovingly restored by the UCLA Film and Television Archive, the Library of Congress, and The Vitaphone Project; the disc looks and sounds incredible given the age of the material, and is a must-own for any serious Hollywood historian or classic film enthusiast.
Jim Hemphill is the writer and director of the award-winning film The Trouble with the Truth, which is currently available on DVD, iTunes, and Amazon Prime. His website is www.jimhemphillfilms.com.