Back to selection
The 50 Most Anticipated American Films of 2018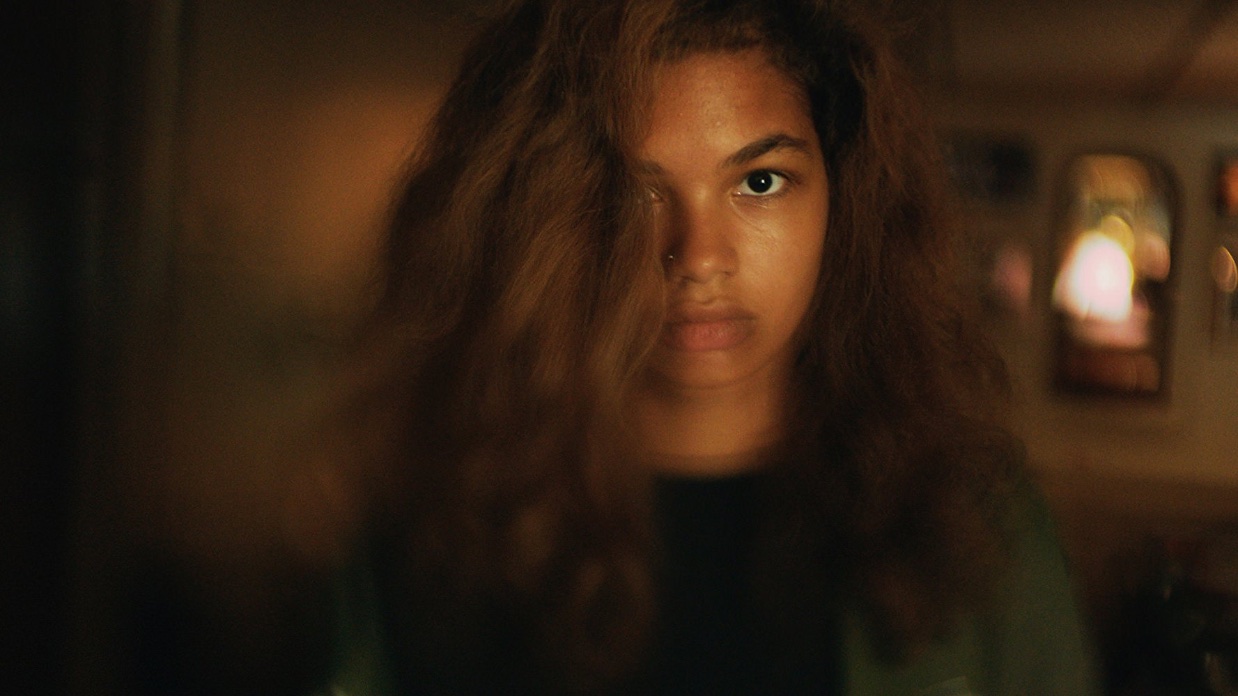 Madeline's Madeline
Last year I put together a list of my 50 most anticipated American films of 2017, and this year the fine folks at Filmmaker invited me back for a new edition.
Before we get started, I'll share some quick notes about methodology. First, this list is entirely the work of one person. It's not aggregated through dozens of industry insiders or compiled via ballots or anything fancy like that. As a result, I'm sure it's woefully incomplete. I have no doubt that there are still a bunch of American films out there waiting to be discovered that will bowl me over in this new year.
Another warning — this list is also going to look quite different from most "Most Anticipated Films" lists you might come across on the internet. I'll admit a bias — I'm most excited by new voices: films that feel like discoveries. Films that, above all, feel personal — that are pushing at the form and language and boundaries of cinema. That's not to say you won't find a few studio films on here (or new works by veteran filmmakers). But you'll definitely need to seek out another list to read about the latest Marvel and Star Wars movies.
I'll only be including films on this list that have yet to premiere anywhere. That are complete blank slates. So to all those great films that have played on the festival circuit in 2017 but not yet hit theaters — sorry. I'm also not including films that I'm formally involved with as a team member (duh).
Finally, like last year, this list is limited to American filmmakers. That might seem like an arbitrary distinction, but it's my way of ensuring that my list comes close to being exhaustive. (And it's the primary focus of this magazine). I can't claim to be an encyclopedia on the entirely world — I'm not engaged with the regional cinema of, say, Sweden, in the same way I am the U.S. My picks outside this country would be mostly predictable and mainstream — films by world-famous directors likely to premiere at Cannes in May. The American film landscape is the one I know best, and thus where I feel I can add something to the conversation. So I've limited myself to these borders (though I must say it does break my heart not to include that new Claire Denis sci-fi film).
Okay! With all that out of the way, let's get to the list.
50. For Entertainment Purposes Only (Colin Healey)
What It's About: "A fortune teller promises a rich man she can magically force the woman of his dreams into love." (Source)
Why It's Included: It's the second feature by Colin Healey, whose debut Homemakers pulsed with an anarchic, psychotic glee. For Entertainment Purposes Only sounds like a suitably twisted follow-up. It boasts a great cast led by the hilarious and prolific Eleanore Pienta (who starred in last year's Snowy Bing Bongs), as well as has supporting performances by not one but two Twin Peaks alums — Ray Wise and Sherilyn Fenn.
49. Bushwick Beats (Various)
What It's About: "Six stories, six directors, six unique short films, all under the backdrop of Bushwick, Brooklyn, each a different look into the theme of unconditional love." (Source)
Why It's Included: I don't know much about this Bushwick-set omnibus, but I do know that it boasts a refreshingly diverse lineup of directors and features new work by two of NY's best emerging filmmakers: Anu Valia (who took home a Sundance jury prize last year for her short Lucia, Before and After) and Sonejuhi Sinha (whose 2015 short Love Comes Later is in the process of being adapted into a feature).
48. Halloween (David Gordon Green)
What It's About: Laurie Strode comes to her final confrontation with Michael Myers, the masked figure who has haunted her since she narrowly escaped his killing spree on Halloween night four decades ago.
Why It's Included: Like Luca Guadagnino's upcoming Suspiria remake, I'm approaching this Jamie Lee Curtis-starring sequel (which takes only the first two Carpenter films as canon) with skepticism, hesitation, and morbid curiosity. I'm fascinated to see what co-writer Danny McBride has cooked up with Green, whose work these days tends to be either totally phoned-in or remarkably creative, with little room in-between these two polar extremes.
47. First Match (Olivia Newman)
What It's About: Hardened by years in foster care, a teenage girl from Brooklyn's Brownsville neighborhood, decides that wrestling boys is the only way back to her estranged father. (Source)
Why It's Included: The short version of First Match from back in 2010 was an authentic and exhilarating sports film. Netflix is putting out the feature version sometime in 2018. Newman and her team cast mostly first-time actors for the film, which, per their Tribeca All Access page, is "based on months of research and interviews with dozens of wrestlers, coaches and parents" and "will be the first feature film to spotlight the little known community of urban, coed high school wrestling."
46. A Wrinkle in Time (Ava DuVerney)
What It's About: After the disappearance of her scientist father, three peculiar beings send Meg, her brother, and her friend to space in order to find him. (Source)
Why It's Included: I'm making an exception to my loose "no studio tentpoles on this list" rule based on the strength of DuVernay's body of work to date. The trailer for this, her adaptation of the classic fantasy novel, definitely leans heavily on the CGI and the extra-dramatic pop song covers and the vague philosophical platitudes, but here's hoping that DuVernay is able to force something personal and resonant through the studio system.
45. A Kid Like Jake (Silas Howard)
What It's About: As married couple Alex and Greg navigate their roles as parents to a young son who prefers Cinderella to G.I. Joe, a rift grows between them, one that forces them to confront their own concerns about what's best for their child, and each other. (Source)
Why It's Included: This, the debut feature from Transparent writer/director Silas Howard, follows a couple trying to get their 4-year-old son Jake into a fancy private school, all while wrestling with the fact that Jake's more interested in dressing up like a princess than playing G.I. Joe. Claire Danes, Jim Parsons, Octavia Spencer, and Ann Dowd star in a film that's all but assured to break out at Sundance, and which should pose important and challenging questions about a topic that's sadly still quite taboo in our country.
44. All About Nina (Eva Vives)
What It's About: "The story follows Nina Geld, a bracingly funny and blisteringly provocative stand-up comedian whose career is taking off, but whose personal life is a near-complete disaster. To escape a difficult ex and to prepare for a prospectively life-changing audition, Nina flees to Los Angeles where she meets Rafe, who challenges almost every preconception she has — including those around her own deeply troubled past." (Source)
Why It's Included: The debut feature from filmmaker Eva Vives is long overdue, especially considering the impressive body of work she's built over the past two decades. First, through her collaborations with director Peter Sollett (she wrote and produced the Sundance and Cannes winning short Five Feet High and Rising and co-wrote Sollett's breakout feature Raising Victor Vargas), and more recently with her darkly comedic 2016 Sundance short Join the Club. All About Nina stars Mary Elizabeth Winstead, Clea DuVall, Common, Melonie Diaz and Beau Bridges, and sounds like it will explore Los Angeles fatigue through Vives's sharp voice and eye.
43. Support the Girls (Andrew Bujalski)
What It's About: "The plot centers on Lisa Conroy who may not love managing the restaurant Double Whammies, but she loves her employees more than anything… Unfortunately, the cheap, curmudgeonly owner Ben Cubby doesn't care nearly as much, and confronts Lisa when he learns that she's using the restaurant to raise money for Shaina, an employee in legal trouble related to an abusive boyfriend. To get even, the girls decide to sabotage the restaurant on the night of a major mixed martial arts fight." (Source)
Why It's Included: I wasn't the biggest fan of Bujalski's last film, the throwback romcom Results, which felt like a motivated step into more commercial territory after the mind-blowing Computer Chess. Based alone on the plot description for this one it sounds like it will fall more on the Results side of the spectrum, but hey — I'm always happy to be surprised by a new Bujalski film…
42. Colewell (Tom Quinn)
What It's About: A rural postmaster struggles to find purpose when her office is suddenly closed and she is faced with retirement. (Source)
Why It's Included: PA-based filmmaker Tom Quinn directed Colewall, his first feature since the 2008 Spirit Award nominated The New Year Parade, late last year. The subject matter sounds intimate and humanistic, like a microbudget Dardenne Brothers or Kelly Reichardt film.
41. Slice (Austin Vesley)
What It's About: "When a pizza delivery driver is murdered on the job, the city searches for someone to blame: ghosts? drug dealers? a disgraced werewolf?" (Source)
Why It's Included: Chance the Rapper stars as a pizza delivery man in this synth-soaked, semi-secret A24 horror comedy. I'm not sure there's a reality where this film isn't an instant breakout hit and future cult classic.