Back to selection
The 50 Most Anticipated American Films of 2018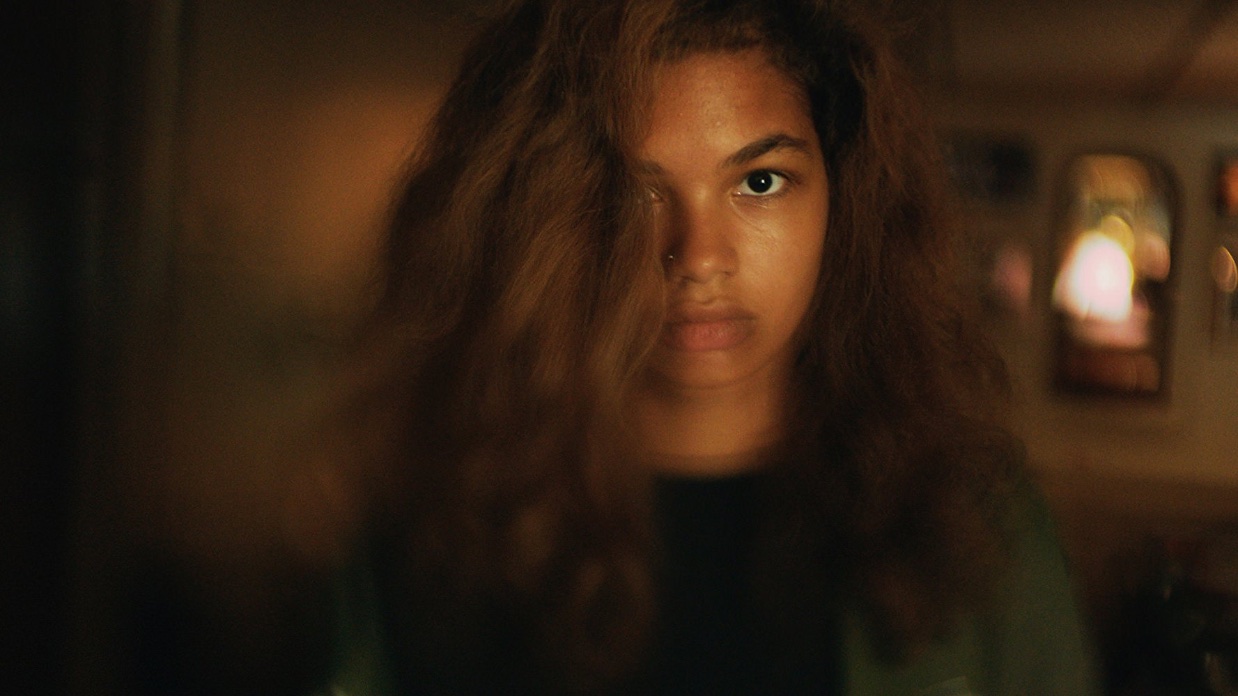 Madeline's Madeline
10. Leave No Trace
What It's About: "A father and daughter live a perfect but mysterious existence in Forest Park, a beautiful nature reserve near Portland, Oregon, rarely making contact with the world. A small mistake tips them off to authorities sending them on an increasingly erratic journey in search of a place to call their own." (Source)
Why It's Included: It's been eight years since Winter's Bone, and now Debra Granik's first narrative follow-up is just a fortnight away from premiering at Sundance. Based on logline alone, it sounds like a natural fit for Granik's substantial talents — a gritty, slow-burn character-driven piece starring Ben Foster and a cast of relative newcomers.
9. Omniboat (TBD Borscht Corp.)
What It's About: A mysterious Miami-set anthology film involving a speedboat.
Why It's Included: Borscht Corp., the Miami-based filmmaking cooperative led by Lucas Levya and Jillian Mayer, have produced a staggering body of short work over the past decade (plus the country's best under-the-radar film festival). The company recently embarked on their first feature — an omnibus film that might also be a scheme to buy a speedboat. The final list of directors for the project hasn't been unveiled yet, but a production posting from last February lists a jaw-dropping preliminary lineup including Bernardo Britto, Terence Nance, Celia Rowlson-Hall, the Daniels and Levya and Mayer themselves.
8. Nancy (Christina Choe)
What It's About: "Nancy becomes increasingly convinced she was kidnapped as a child. When she meets a couple whose daughter went missing 30 years ago, reasonable doubts give way to willful belief — and the power of emotion threatens to overcome all rationality." (Source)
Why It's Included: Christina Choe's feature debut remains one of the best scripts I've ever read. I expect this dark comedy (emphasis on dark) to be one of the absolute standouts of Sundance 2018 (and 2018 in general).
7. Under the Silver Lake (David Robert Mitchell)
What It's About: " A modern-day noir crime thriller set in Los Angeles." (Source)
Why It's Included: Plot details are scarce on David Robert Mitchell's followup to It Follows. Under the Silver Lake stars Riley Keough and Andrew Garfield and was scooped up by A24 while it was still in pre-production back in 2016. Mitchell's last two films premiered at Cannes. I expect this to be his first to make it into Competition.
6. The Beach Bum (Harmony Korine)
What It's About: "A rebellious stoner named Moondog lives life by his own rules." (Source)
Why It's Included: We haven't seen a new Harmony Korine film since 2012's Spring Breakers. I'd normally be fairly skeptical of any 2018 stoner comedy starring Matthew McConaughey, but in Korine's hands I expect it'll be suitably horrific, twisted, and yes, dank.
5. Sorry to Bother You (Boots Riley)
What It's About: "In an alternate present-day version of Oakland, black telemarketer Cassius Green discovers a magical key to professional success, which propels him into a macabre universe." (Source)
Why It's Included: The Sundance hype is at a fever pitch on this, the feature debut of musician Boots Riley. The premise promises a magical-realist social satire, the cast (led by Lakeith Stanfield) is pretty incredible, and I've heard a rumor that there are puppets involved. I've got my money on this being the surprise breakout of Sundance.
4. Black Mother (Khalik Allah)
What It's About: Part film, part baptism, director Khalik Allah cast his lens between the prostitutes and churches of Jamaica, the result is a nuanced polyphonic symphony, heightened by a level of intimacy and complete immersion in spirit. A timely respite from the bad news and a response thereto — a film punctuated by prayers, scored with laughter and fortified with hope. Allah introduces us to a succession of vibrant, idiosyncratic souls who call this island home. Their candid testimonies provide a penetrating glimpse into this misunderstood corner of the world and also a radical outlook on survival. (Source)
Why It's Included: Allah's previous hybrid feature Field Niggas was a haunting, memory-tinged verite portrait of life on and around 125th Street in Harlem. Black Mother, Allah's Cinereach-supported followup sounds like it will continue to expand upon his singular aesthetic in new and daring ways.
3. A Bread Factory, Part One & Two (Patrick Wang)
What It's About: A two-part feature that will revolve around a small town community arts center.
Why It's Included: Wang is up there with this decade's most exciting cinematic discoveries, a truly original and wholly uncompromising voice. His first two features — In the Family and The Grief of Others — were patient and immersive explorations of American family units. This, a two-part musical film (billed also as a loose-sequel to his first two features), sounds like an expansion in scope and focus. "A small town turns out to be a great setting for thinking about many big themes," Wang said in a statement to Variety. "Art and commerce, globalization, gentrification, changing social institutions, and new technology."
2. Madeline's Madeline (Josephine Decker)
What It's About: "Madeline got the part! She's going to play the lead in a theater piece! Except the lead wears sweatpants like Madeline's. And has a cat like Madeline's. And is holding a steaming hot iron next to her mother's face — like Madeline is." (Source)
Why It's Included: No one on Earth is making movies as energized, electric, and unapologetically delirious as Josephine Decker. This Sundance-bound film co-stars kindred-spirit Miranda July and boasts one of the all-time great press release blurbs (see above).
1. If Beale Street Could Talk (Barry Jenkins)
What It's About: "A woman in Harlem desperately scrambles to prove her fiancé innocent of a crime while carrying their first child." (Source)
Why It's Included: Jenkins will follow up his instant-classic Oscar-winner Moonlight with this adaptation of a James Baldwin novel. I'm so excited that Jenkins has decided to keep his budget modest and his stories personal in scope. I expect that his sensitive and questing filmmaking will be a perfect match for Baldwin's singular voice.