Back to selection
The 50 Most Anticipated American Films of 2018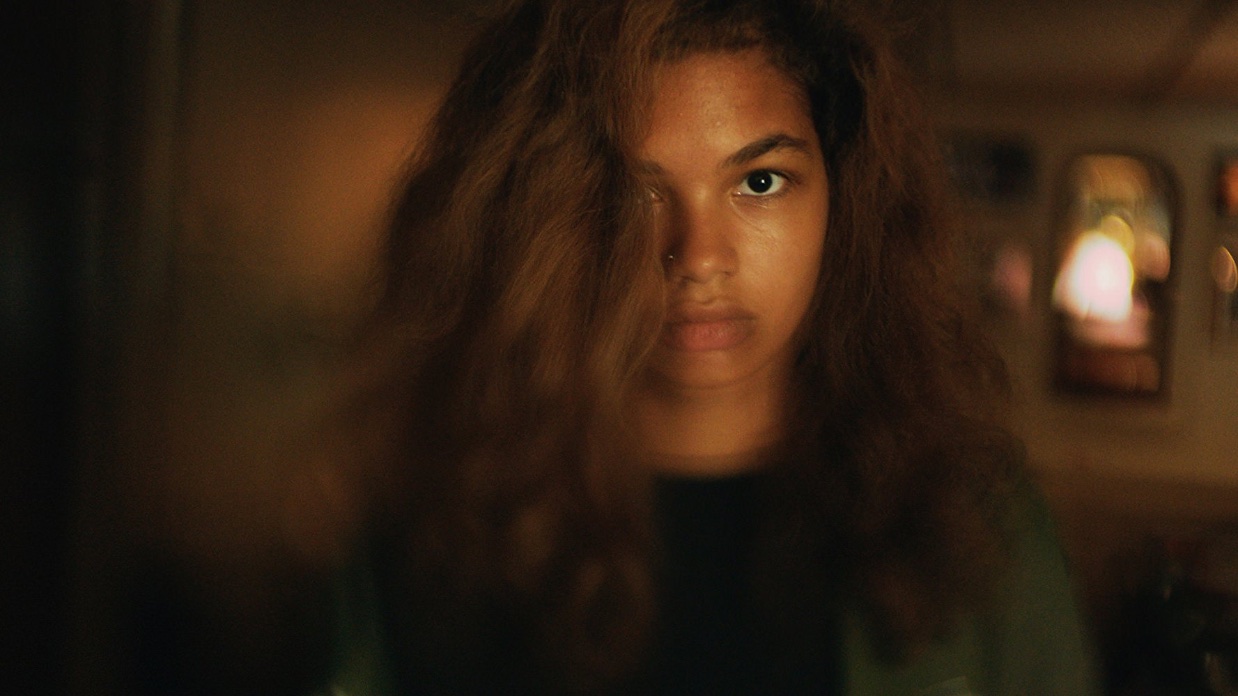 Madeline's Madeline
20. Monsters and Men (Reinaldo Marcus Green)
What It's About: "This interwoven narrative explores the aftermath of a police killing of a black man. The film is told through the eyes of the bystander who filmed the act, an African-American police officer and a high-school baseball phenom inspired to take a stand." (Source)
Why It's Included: Green's 2015 short film Stop was a powerful and economic work, displaying both great emotional restraint and deep political resonance. His first feature, a triptych of interwoven stories unfolding in the wake of a police shooting of a black man, sounds cut from the same emotional cloth but played out on a larger canvas.
19. Damsel (Zellner Bros)
What It's About: "Samuel Alabaster, an affluent pioneer, ventures across the American Frontier to marry the love of his life, Penelope. As Samuel, a drunkard named Parson Henry and a miniature horse called Butterscotch traverse the Wild West, their once-simple journey grows treacherous, blurring the lines between hero, villain and damsel." (Source)
Why It's Included: Another holdover from last year's list, but a new Zellner Bros. film is good enough news to celebrate twice. This, the Kumiko filmmakers' biggest film to date, stars Robert Pattinson, Mia Wasikowska, and Robert Forster in what has the makings to be the weirdest Western since Dead Man.
18. The Pain of Others (Penny Lane)
What It's About: "A found-footage documentary about Morgellons, a mysterious illness whose sufferers say they have parasites under the skin and a host of other bizarre symptoms that could be taken from a horror film." (Source)
Why It's Included: I'm consistently fascinated by Penny Lane's work, which prods at the nature of truth through acerbic humor and stylistic ingenuity. This, a Rotterdam-bound found footage documentary made up entirely of home videos uploaded to YouTube, should be both deeply disturbing and ceaselessly inquisitive.
17. Thunder Road (Jim Cummings)
What It's About: "Officer Arnaud raises his daughter as a love letter to his Mom." (Source)
Why It's Included: A feature-length adaptation of the literally perfect Sundance award-winning short Thunder Road shot this past fall in Austin, TX. Jim Cummings writes, directs and reprises his role as an emotionally-unhinged cop dealing with his mother's passing. The short version set a pretty high bar, and I can't wait to see how Cummings and his collaborators have expanded that one-shot masterpiece's premise and promise.
16. The Tale (Jennifer Fox)
What It's About: "An investigation into one woman's memory as she's forced to re-examine her first sexual relationship and the stories we tell ourselves in order to survive; based on the filmmaker's own story." (Source)
Why It's Included: Documentary vet Jennifer Fox's Laura Dern-starring feature is autobiographical and deeply personal, recounting and reassessing an abusive sexual relationship she had as a young woman. It's depressing how rarely women have been able to tell stories about sexual abuse on the big screen in their own words and on their own terms. The Tale arrives at a crucial moment and has the potential to be a true reckoning.
15. 1985 (Yen Tan)
What It's About: "A terminally ill young man visits his hometown in Texas and struggles to disclose his dire circumstances to his conservative family." (Source)
Why It's Included: A new feature by Austin-based filmmaker Yen Tan is always cause for celebration, and it's been far too long since his last film Pit Stop premiered back in 2013. This new one is a period piece adapted from Tan's recent short about a man dying of AIDs returning to his hometown and moving back in with his mother. I'm looking forward to what will surely be another resonant and tear-jerking entry in Tan's filmography.
14. Destroyer (Karyn Kusama)
What It's About: "Follows the moral and existential odyssey of LAPD detective Erin Bell who, as a young cop, was placed undercover with a gang in the California desert with tragic results. When the leader of that gang re-emerges many years later, she must work her way back through the remaining members and into her own history with them to finally reckon with the demons that destroyed her past…" (Source)
Why It's Included: The Invitation's Karyn Kusama directing Nicole Kidman and Tatiana Maslany in an existential odyssey through the California desert? Yeah… sign me up for that one. According to IMDB, it's currently filming, so Toronto seems like a possibility.
13. Mandy (Panos Cosmatos)
What It's About: "Pacific Northwest. 1983 AD. Outsiders Red Miller and Mandy Bloom lead a loving and peaceful existence. When their pine-scented haven is savagely destroyed by a cult led by the sadistic Jeremiah Sand, Red is catapulted into a phantasmagoric journey filled with bloody vengeance and laced with fire." (Source)
Why It's Included: Cosmatos's previous feature, 2010's Beyond the Black Rainbow, is one of the most underrated American indies of the past ten years — a hypnotic body horror that played like Stranger Things as directed by Kubrick. His long-overdue follow-up will premiere at Sundance later this month, and sounds like another surreal genre descent. Plus — Nick Cage!
12. The Long Dumb Road (Hannah Fidell)
What It's About: "The Long Dumb Road tells the story of two very different men at personal crossroads who meet serendipitously and take an unpredictable journey through the American Southwest." (Source)
Why It's Included: Hannah Fidell's first two films were fairly bleak, almost Haneke-esque character dramas. This new one, a Sundance-bound road trip film, sounds lighter and funnier, and pairs Fiddell with some great new collaborators (including co-writer Carson Mell, whose Another Evil is one of the most underrated comedies of the last few years, and editor Zach Clark, an amazing and prolific filmmaker in his own right).
11. Two Plains and a Fancy (Lev Kalman + Whitney Horn)
What It's About: "A satirical, experimental "spa western" set in 1893." (Source)
Why It's Included: Another holdover from last year's list hopefully heading to a festival very soon. Last year I wrote, "Kalman and Horn's L for Leisure is already an under-the-radar cult classic, and I consider myself a proud, diehard member of said cult. This new one looks to retain their idiosyncratic comedic sensibilities, judging by their Kickstarter video and by the use of the term "spa western (which, what is that?!)."