Back to selection
The 50 Most Anticipated American Films of 2018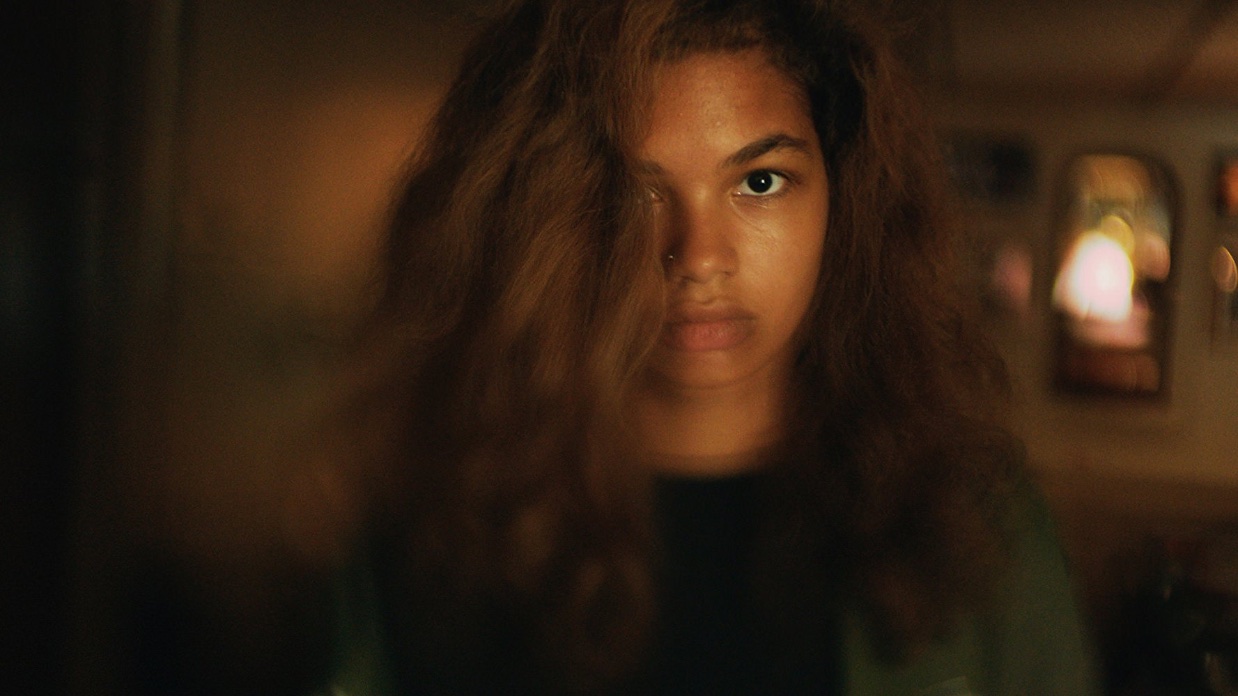 Madeline's Madeline
40. Can You Ever Forgive Me? (Marielle Heller)
What It's About: "Based on Lee Israel's memoir of the same name, the film follows best-selling celebrity biographer (and friend to cats) Lee Israel, who made her living in the 1970's and 80's profiling the likes of Katherine Hepburn, Tallulah Bankhead, Estee Lauder and journalist Dorothy Kilgallen." (Source)
Why It's Included: Marielle Heller will follow-up her unflinching Sundance breakout The Diary of a Teenage Girl with a big leap up in budget and scope. The great Melissa McCarthy and Richard E. Grant star in this '70s-era biopic, which has the potential to be a ton of fun, and which I predict we'll be hearing a lot about in the Oscar race this time next year.
39. Skate Kitchen (Crystal Moselle)
What It's About: "Camille's life as a lonely suburban teenager changes dramatically when she befriends a group of girl skateboarders. As she journeys deeper into this raw New York City subculture, she begins to understand the true meaning of friendship as well as her inner self." (Source)
Why It's Included: Moselle's The Wolfpack was one of the most distinctive documentaries of 2016 — not just because of its stranger-than-fiction subject matter, but because of Moselle's sharp eye and storytelling abilities as well. So it's not too surprising that she's transitioned into narrative filmmaking with this Sundance NEXT that boasts a cast of young, mostly first time actors (plus — Jaden Smith).
38. Jinn (Nijla Mu'min)
What It's About: "A shape-shifting, pepperoni- loving, black teenage instagram celebrity converts to Islam." (Source)
Why It's Included: That's quite a logline — one that initially caught my eye when Nijla Mu'min ran a successful Kickstarter campaign for this film back in April of 2016. Since then, Mu'min has shot Jinn, and was subsequently selected for Filmmaker's 25 New Faces of Independent Film list. I've heard through the grapevine that early footage from Jinn is quite strong, which has me more excited than ever to see the finished film.
37. Jules of Light and Dark (Daniel Laabs)
What It's About: "Chronicle of Maya's turbulent relationship with her first love Jules in the aftermath of a major car accident." (Source)
Why It's Included: This list is full of Texas filmmakers who excel at beautiful regional filmmaking, and Laabs is no exception. His short work has been uniformly strong, and I can't wait to see this, his IFP Labs feature debut, which he shot on a microbudget in his hometown of Dallas, Texas.
36. Where'd You Go, Bernadette (Richard Linklater)
What It's About: "After her anxiety-ridden mother disappears, 15-year-old Bee does everything she can to track her down, discovering her troubled past in the process." (Source)
Why It's Included: Linklater's 2010s hot streak finally ran out with last year's flat Last Flag Flying. Let's hope he can rebound back to his Bernie, Before Midnight, Boyhood and Everybody Wants Some! glory days with this drama. It certainly sounds like the sort of simple, character-driven film he's capable of knocking out of the park.
35. Little Woods (Nia DaCosta)
What It's About: "A modern Western that tells the story of two sisters, Ollie and Deb, who are driven to work outside the law to better their lives." (Source)
Why It's Included: DaCosta shot her Sundance Labs script last year, with a great ensemble cast including Tessa Thompson, Lily James, James Badge Dale and Lance Reddick. The logline sounds intriguing and refreshing, and I'd predict this is all but a lock for a premiere at a major spring festival.
34. The Miseducation of Cameron Post (Desiree Akhavan)
What It's About: 1993: after being caught having sex with the prom queen, a girl is forced into a gay conversion therapy center. Based on Emily Danforth's acclaimed and controversial coming-of-age novel. (Source)
Why It's Included: A holdover from last year's list, this one's Sundance premiere is finally right around the corner. Last year I wrote, "Akhavan's 2014 autobiographical debut, Appropriate Behavior, managed to be both hilarious and emotionally devastating at the same time." I'm excited to see Akhavan try her hand at darker and more overtly dramatic material.
33. Don't Leave Home (Michael Tully)
What It's About: "An American artist's obsession with a disturbing urban legend leads her to an investigation of the story's origins at the crumbling estate of a reclusive painter in Ireland." (Source)
Why It's Included: Austin-based filmmaker Michael Tully's last film was 2014's Ping Pong Summer, a sun-soaked throwback to the '80s comedies of Savage Steve Holland. His new one, an Irish-set slow-burn thriller starring the great Anna Margaret Hollyman, sounds like a welcome return to the darker cerebral territory of his microbudget thriller Septien.
32. Crime + Punishment (Stephen Maing)
What It's About: "Over four years of unprecedented access, the story of a brave group of black and Latino whistleblower cops and one unrelenting private investigator who, amidst a landmark lawsuit, risk everything to expose illegal quota practices and their impact on young minorities." (Source)
Why It's Included: Stephen Maing follows up High Tech, Low Life, his eye-opening exploration of Chinese citizen journalism, with another documentary about whistleblowing. The project boasts an impressive resume of funders and supporters – including IDA, Sundance, IFP, and Tribeca. It should be an unusually candid inside look at the police and criminal justice systems.
31. Never Goin' Back (Augustine Frizzell)
What It's About: "Jessie and Angela, high school dropout BFFs, are taking a week off to chill at the beach. Too bad their house got robbed, rent's due, they're about to get fired and they're broke. Now they've gotta avoid eviction, stay out of jail and get to the beach, no matter what!!!" (Source)
Why It's Included: I adore Frizzell's 2015 short Minor Setback, which this feature is adapted from. That short, a buddy comedy about two best friends playing hooky from their dead-end jobs to go to the beach played like a punk rock, drug-fueled, feminist Ferris Bueller. The feature adaptation is premiering in Sundance's Midnight section, which leads me to believe that Frizzell has doubled down on the anarchic chaos that made the short so refreshing.