Back to selection
The 50 Most Anticipated American Films of 2018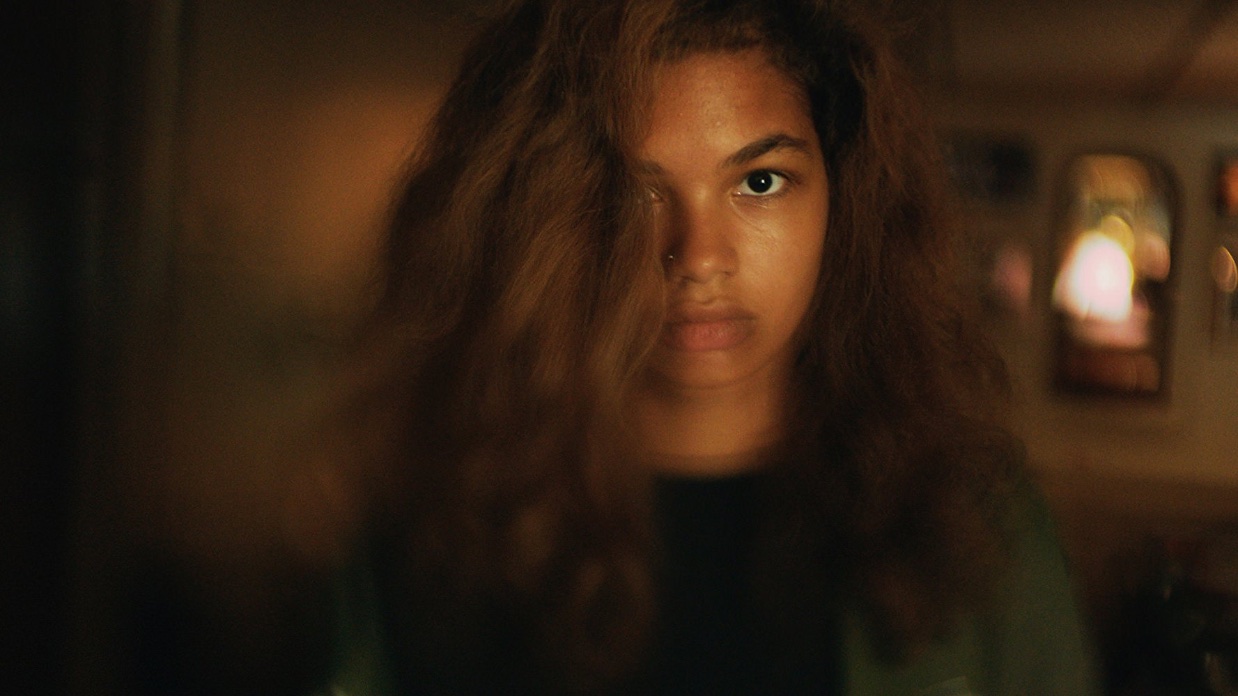 Madeline's Madeline
30. Wild Nights with Emily (Madeleine Olnek)
What It's About: "The story of the secret life of Emily Dickinson. The poet's persona, popularized since her death, is that of a reclusive spinster — a delicate wallflower, too sensitive for this world. This film explores the vivacious, irreverent side of her that was covered up for many years and recently revealed — most notably Emily's lifelong romance with another woman, Susan Dickinson, the wife of Emily's brother." (Source)
Why It's Included: Olnek's microbudget comedies are always refreshingly goofy and gloriously unhinged. This new one sounds like her most ambitious film to date by a wide margin. But based on the title, I'm also going to predict it'll be no less ridiculous. An Emily Dickinson biopic that I'd expect will bear little in common tonally with Terence Davies' endlessly classy A Quiet Passion, Wild Nights with Emily has received support from Cinereach, and will star Molly Shannon as the beloved author.
29. Hold the Dark (Jeremy Saulnier)
What It's About: "After the deaths of three children suspected to be by wolves, writer Russell Core is hired by the parents of a missing six-year-old boy to track down and locate their son in the Alaskan wilderness." (Source)
Why It's Included: Blue Ruin and Green Room were quite a one-two punch for Saulnier, and quickly established him as perhaps the most promising voice in American genre filmmaking today. 2018 looks like it could be his year: not only does he have this new Netflix-backed thriller, based on a novel by William Giraldi, arriving, but he'll be directing a chunk of the new True Detective season as well.
28. When She Runs (Robert Machoian + Rodrigo Ojeda-Beck)
What It's About: A young mother of limited means puts everything on the line to pursue her dream of becoming a competitive runner. (Source: producer Laura Heberton)
Why It's Included: The new film by Machoian and Ojeda-Beck is guaranteed a spot on this list based on the strength of their previous collaboration, 2015's criminally underrated God Bless the Child. Machoian and Ojeda-Beck have been quietly building a body of work this past decade that is uncompromising in its social realism yet lush in its technique. Their films are intimate in scope and deceptively quiet — packed to the brim with warmth and empathy though they might appear distant at first glance.
27. Generation Wealth (Lauren Greenfield)
What It's About: Lauren Greenfield's postcard from the edge of the American Empire captures a portrait of a materialistic, image-obsessed culture. Simultaneously personal journey and historical essay, the film bears witness to the global boom–bust economy, the corrupted American Dream and the human costs of late-stage capitalism, narcissism and greed. (Source)
Why It's Included: Greenfield's 2012 documentary The Queen of Versailles continues to flicker through my memory, and increasingly feels like a prelude to the Trump administration's gilded age of gaudy McMansions and unchecked gluttony. This follow-up sounds wildly ambitious — tackling similar subject matter through with a larger lens.
26. Clara's Ghost (Bridey Elliott)
What It's About: "Set over the course of a single evening at the Reynolds's family home in Connecticut, Clara, fed up with the constant ribbing from her self-absorbed showbiz family, finds solace in and guidance from the supernatural force she believes is haunting her." (Source)
Why It's Included: Elliott's 2016 short Affections was idiosyncratic and hilarious, inverting the tropes of the manic pixie dream girl to uncomfortable ends. For her first feature, Elliott has enlisted the help of her family (including father Chris Elliott and sister Abby Elliott), as well as the surprisingly hilarious Haley Joel Osment.
25. The Mountain (Rick Alverson)
What It's About: "A young man who lost his mother and was raised by his emotional stunted father goes to work with his mentor, a doctor who performs lobotomies and shock therapy." (Source)
Why It's Included: Alverson's previous two films — The Comedy and Entertainment — were a one-two punch of brutal, bleak and somehow sort-of-funny existentialism. This new one sounds no less clinical and uncompromising — a period piece starring Jeff Goldblum that immediately calls to mind Dead Ringers.
24. Old Man and the Gun (David Lowery)
What It's About: "An elderly bank robber, who had managed to escape from prison over a dozen times in his life before moving to a retirement community, looks to spice things up with another heist." (Source)
Why It's Included: After 2017's stunning and experimental A Ghost Story, David Lowery returns to bigger budget filmmaking with this Robert Redford-starring bank heist drama. Lowery's films deal with American myths and mythologies. And this new one bears shades of Dog Day Afternoon, The Sting, and perhaps even Unforgiven. Plus: Tom Waits!
23. Share (Pippa Bianco)
What It's About: "A disturbing video leaked from a local high school throws a Long Island community into chaos and the national spotlight as they try to unravel the story behind it." (Source)
Why It's Included: Bianco's adaptation of her disturbing and heartbreaking Sundance short was bought by A24 while it was still in development, a pretty impressive (and unusual) show of confidence for a feature debut. Bianco's an auteur in the making, and she's assembling a powerhouse team of producers and industry allies to help bring this meditation on technology to life.
22. Notes on an Appearance (Ricky D'Ambrose)
What It's About: "A young man disappears amid talk of violence and demagoguery, leaving behind an obscure cache of letters, postcards and notebooks." (Source)
Why It's Included: D'Ambrose has built up a singular body of short film work over the past several years. His films are lo-fi yet lush, organized yet elusive, exhaustively detailed mysteries that transform the medium of narrative filmmaking into an excavation and an investigation. This, his feature debut, sounds like a natural extension of his preoccupations and his meticulous craft.
21. Shirkers (Sandi Tan)
What It's About: "In 1992, teenager Sandi Tan shot Singapore's first indie road movie with her enigmatic American mentor Georges, who then vanished with all the footage. Twenty years later, the 16mm film is recovered, sending Tan, now a novelist in Los Angeles, on a personal odyssey in search of Georges's vanishing footprints." (Source)
Why It's Included: I've heard from several programmers whose taste I trust that this Cinereach and IFP Lab-supported film is likely to be one of the best documentaries of the year. The subject matter sounds like it could lead down some very strange roads.