Back to selection
"The Rest of the Shoot Was Just as Unpredictable": Director Alexandria Bombach | On Her Shoulders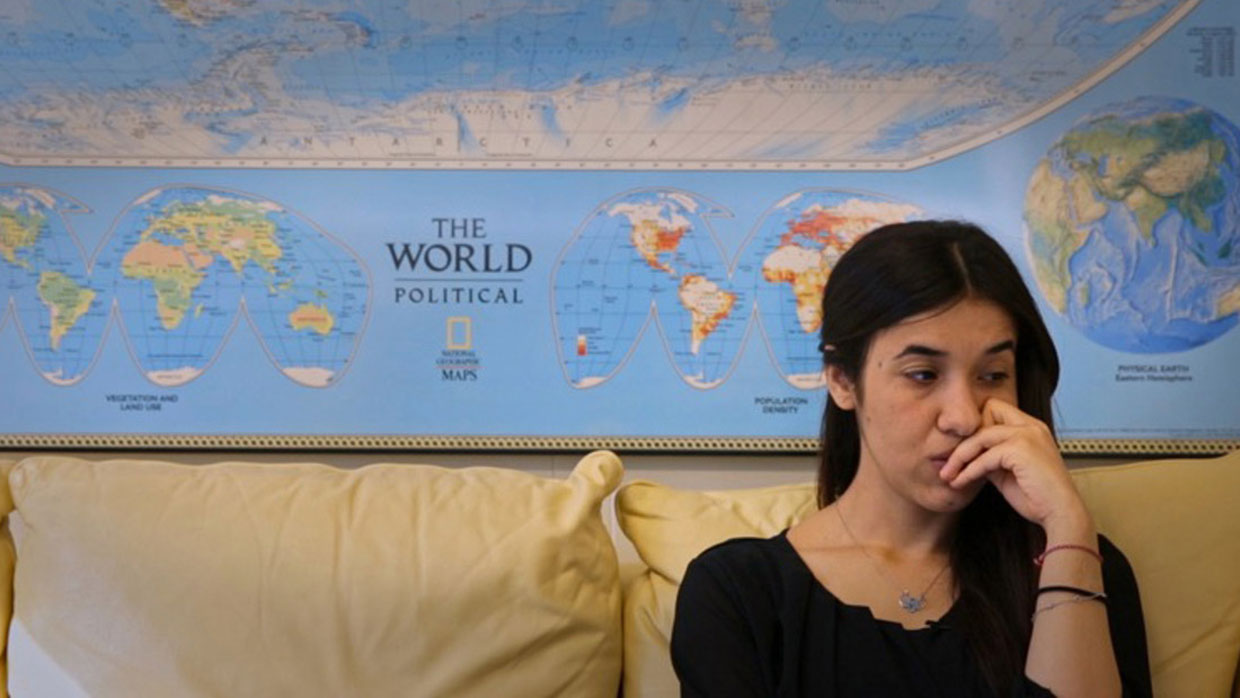 On Her Shoulders
As you made your film during the increasingly chaotic backdrop of the last year, how did you as a filmmaker control, ignore, give in to or, conversely, perhaps creatively exploit the wild and unpredictable? What roles did chaos and order play in your work?
When I packed my bags to meet Nadia Murad for the first time, I thought we were heading to Kurdistan. I was going to film the displaced Yazidis in camps north of Sinjar and possibly the mass graves where ISIS had murdered thousands of Yazidi people in 2014. It was July, so I packed for 120-degree heat and had connected with about a dozen local and foreign journalists on the ground. I was ready, but in reality, I didn't go to Kurdistan until a year later – with the finished film in-hand. When I met Nadia in 2016 in New York City, she was discussing her schedule for the summer with Murad Ismael, the executive director of a Yazidi aid organization called Yazda. Their next stop needed to be Canada. I threw out my clothes I had packed for Kurdistan and bought a pair of black pants and a few respectable blouses to wear to Parliament in Ottawa. The rest of the shoot was just as unpredictable. Nadia and the people who worked closely with her were pursuing and responding to an array of requests for meetings and interviews all over the world. Nadia's campaign was a relentless string of testimonies, speeches, and in-depth interviews. At one point, while we were in Greece, she went to Australia for three weeks on short notice, and I had no choice but to stay behind – this kind of trip just wasn't in the budget. The production company said if I flew home to New Mexico they wouldn't pay for another ticket for me to go to Europe to meet Nadia, so I lived in Greece for a month, waiting for her to return to Germany. When I eventually did go to Kurdistan, it was to show the fine-cut of the film to Murad, who had become one of the main subjects in the film. It was so surreal to go to this place I had heard about from Nadia for so long.
Every bit of production felt like we were rolling with the punches, or running wildly downstairs or any other frantic and malleable state-of-being metaphor you can think of. Following and witnessing Nadia during her campaign was exhausting for me, so I cannot come close to imagining what it was like for her. Despite the challenges, this feeling of urgency and chaos I witnessed and felt ended up being a significant part of telling Nadia's story.
[PREMIERE SCREENING: Saturday, January 20 at 12:30pm — Ray]