Back to selection
"This Film Started Because I Needed to Capture Moments": Director and DP Rudy Valdez on The Sentence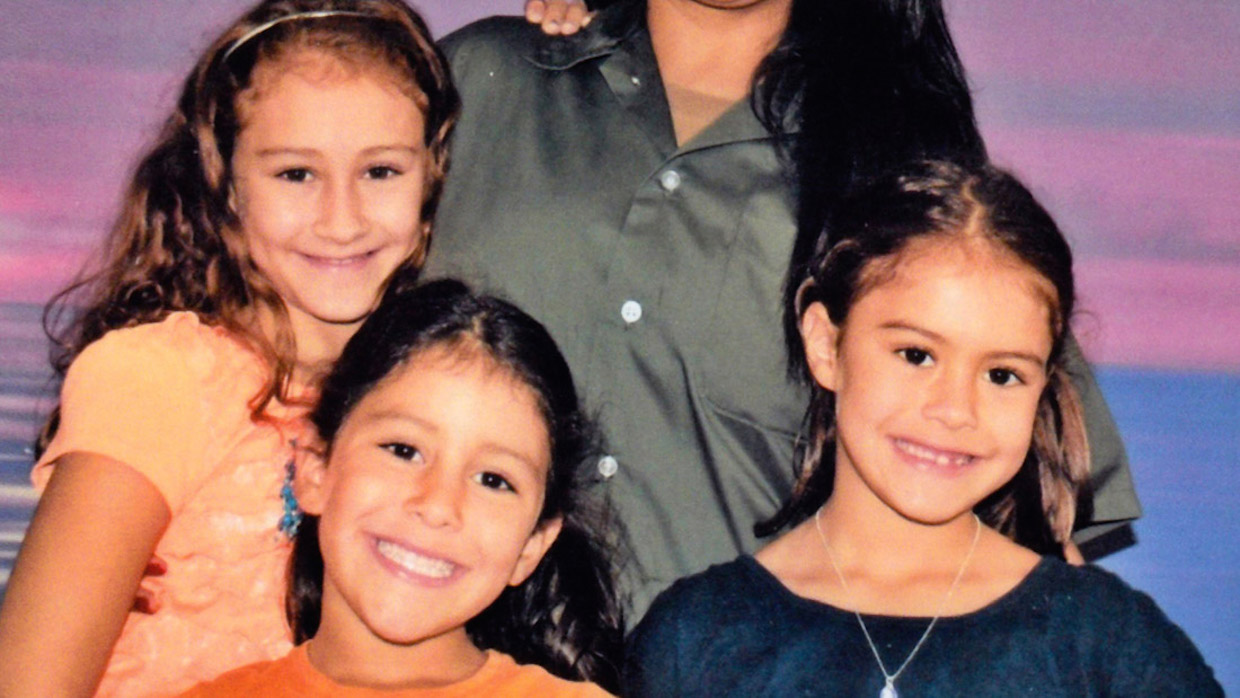 The Sentence
NYC-based filmmaker Rudy Valdez began filming The Sentence more than 10 years ago. In those early years, he wasn't making a documentary: He was filming moments to share with his sister Cindy, who was serving a draconian 15-year sentence in prison. The footage soon took shape into a feature doc on his family's quest to fight for Cindy's release during the final years of the Obama administration. Below, Valdez discusses mass incarceration, filming his own family and why looking at old documentary photographs reminds him "to be patient and capture moments."
Filmmaker: How and why did you wind up being the cinematographer of your film? What were the factors and attributes that led to your being hired for this job?
Valdez: I was the cinematographer before I was the director of this film. This film started because I needed to capture moments. As the film started to take shape and I realized there was a story, I had to decide if I was going to be in front or behind the camera. I realized that if I was going to make an honest story (because my family are the main subjects) I needed to be behind the camera. I have a lifetime of trust that no other cameraman could have achieved.
Filmmaker: What were your artistic goals on this film, and how did you realize them? How did you want your cinematography to enhance the film's storytelling and treatment of its characters?
Valdez: My goal was to tell an honest/intimate story. The overall issue of mass incarceration and sentencing is a large one. I wanted to put a face on it. I wanted to show the ramifications of these issues by showing you the people left behind. The children, the mothers, the fathers. I wanted to bring you into the family and let you experience this with us.
Filmmaker: Were there any specific influences on your cinematography, whether they be other films, or visual art, of photography, or something else?
Valdez: I love to look at old documentary photography. It's my reset button. With the advances in technology I feel like we have a sense of urgency when we pick up a camera to shoot shoot shoot because we have cards that hold hours of footage. Looking at these reminds me to be patient and capture moments.
Filmmaker: What were the biggest challenges posed by production to those goals?
Valdez: I think the biggest challenge to these goals in production was shoot time. The story happened in another state. I would fly back when I could to try and capture key moments and because most of the film is vérité I wanted to cover as much as possible. I always needed to remind myself to be patient and let the story unfold – look for moments, hold my shot. These are tough things to remember when you have to catch a flight back home and need to make the most of your time.
Filmmaker: What camera did you shoot on? Why did you choose the camera that you did? What lenses did you use?
Valdez: Most of the film was shot on Canon cameras – I shot on the 5D, C300, C500 and some iPhone. I chose these because I like to keep a low profile when shooting and they seemed to pack the most punch while allowing me to keep a small footprint.
Filmmaker: Describe your approach to lighting.
Valdez: I rarely lit anything – some of the sit-downs were lit. I really tried to rely on natural lighting with this film. I always want you to feel like you are in the room
Filmmaker: What was the most difficult scene to realize and why? And how did you do it?
Valdez: I think the most difficult scene in the film is towards the end. Our main subject calls home to speak to the family but instead of a call to everyone she decided to speak to everyone individually. I wanted to treat each conversation as if they were the only people in the room; I wanted it to feel intimate. I feel like I achieved this by shooting on a 50mm prime lens at a 1.2. By keeping it wide open I was able to make the rest of the room fall away and bring you right into the conversation.
Filmmaker: Finally, describe the finishing of the film. How much of your look was "baked in" versus realized in the DI?
Valdez: When we finished the film I was certain that I didn't want to try and make all of the footage match. This film was shot over the course of a decade. I want you to feel that journey in every way possible. I want you the watch the characters grow older. I want you to see the changes in technology. I want you to experience the growth of the storytelling. There is a general baked-in look in the early footage. Once I started to shoot on the C300/500s I shot in Canon log, which allowed me to work with the colors more in post.
TECH BOX:
Camera: Canon C300
Lenses: Canon primes and zooms
Lighting: Kino flos/lite panels/available vight
Processing: Digital
Color Grading: Technicolor in NYC